Oliver and Maddy's garden wedding on the grounds of Maddy's relatives in the Adelaide foothills was more than they dreamed of – more beautiful than they even planned for! Cinderella like really!
Oliver and Maddy started dating when they were still in high school. Wanting to start off with stability, they waited to marry until they had both graduated from uni and bought a home. They booked their wedding day for April 2020 at Hahndorf and sent out their invitations. Maddy's brother and family booked their flights from Canada to Australia for the big day. Extended family photos were organised as all the family would be together. All plans were going well except a dress from China that seemed to be taking its time …
Little did we know that all the arrangements would be turned upside down! The first government restrictions meant no flights into Australia. Then the number of people inside a wedding venue was restricted. Further restrictions limited the number of people, even outside. Each time the restrictions changed, Maddy and Oliver adjusted their plans. Until a government deadline loomed that would have made even these plans impossible!
With very little notice, Maddy and Oliver brought forward their schedule and married on sweeping lawns before a small number of family and friends. It was such an incredibly beautiful day, all pulled together overnight. Bouquets, bridal arch, even the hair clips were created as if by magic out of nowhere. Haircuts were had, suits altered and collected and Olli delivered a surprise parcel to Maddy's home. Cars were cleaned. Bridesmaids' dresses were adjusted, hair and make-up done and nerves calmed. Chairs were hired, signs were made, fairy lights were installed, lawns were cut, hedges trimmed, and potted flowers created. People made arrangements with work so they could have the day off, and baby sitters were found. Vows were written, the ceremony was prepared and speeches scribed and prayers made.
No one would have thought it was possible the day before.
Tears flowed, and hearts leapt as Maddy walked down the aisle, looking as radiant as could be, into the arms of her Prince Charming, just before the clock struck 12!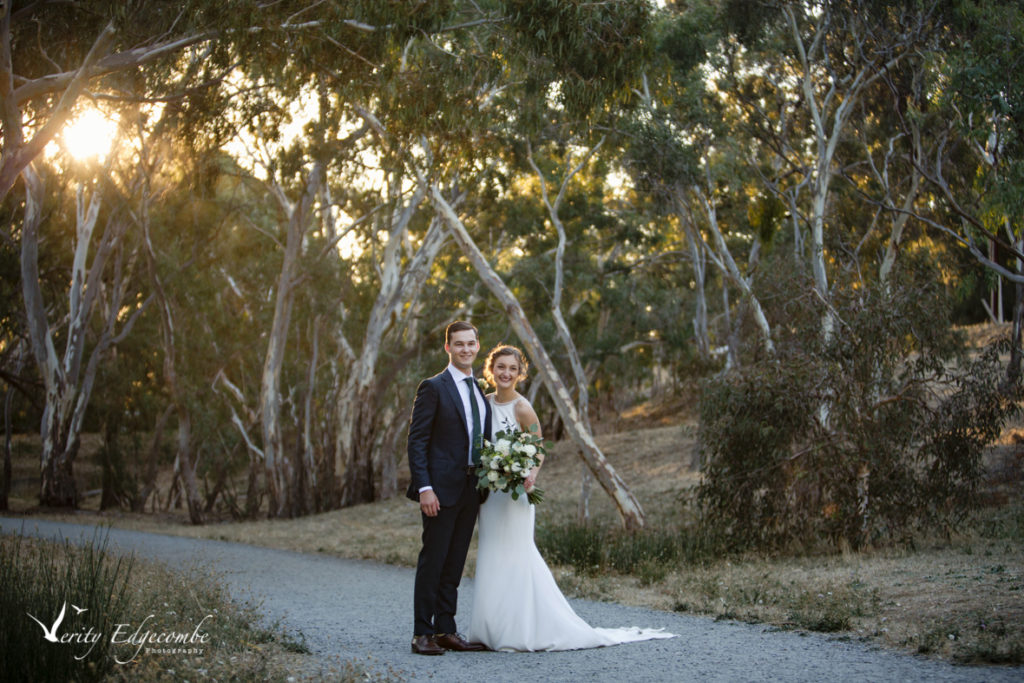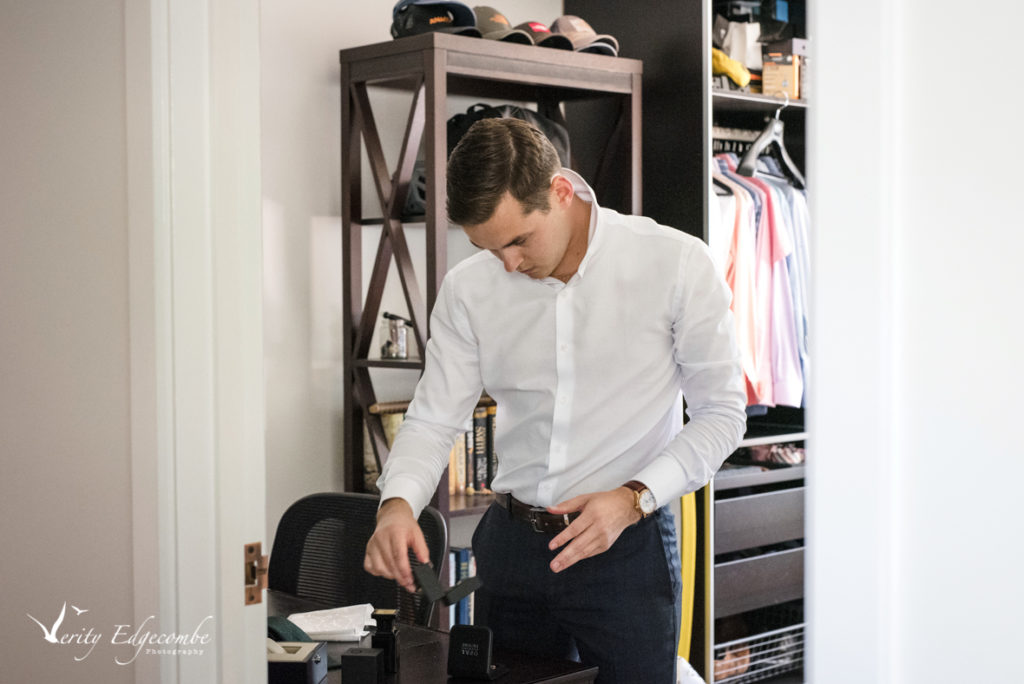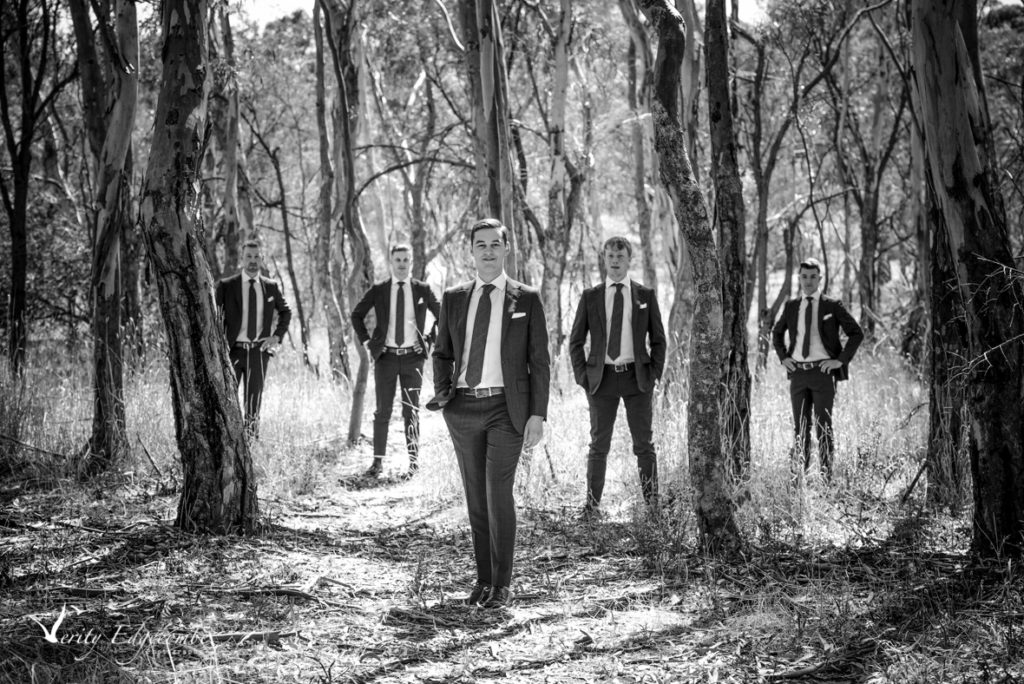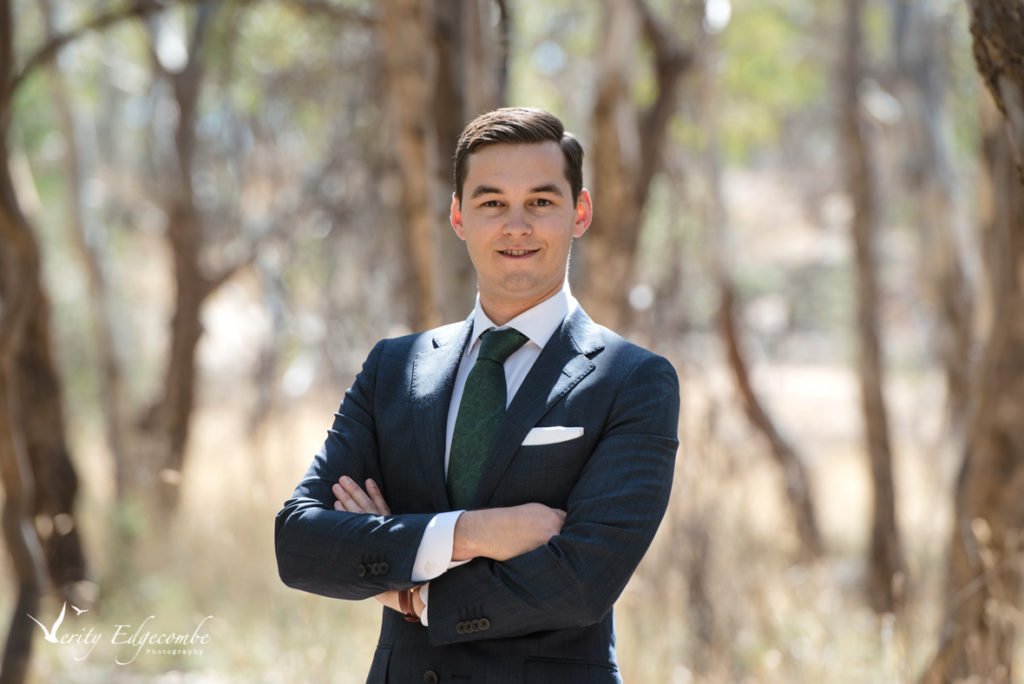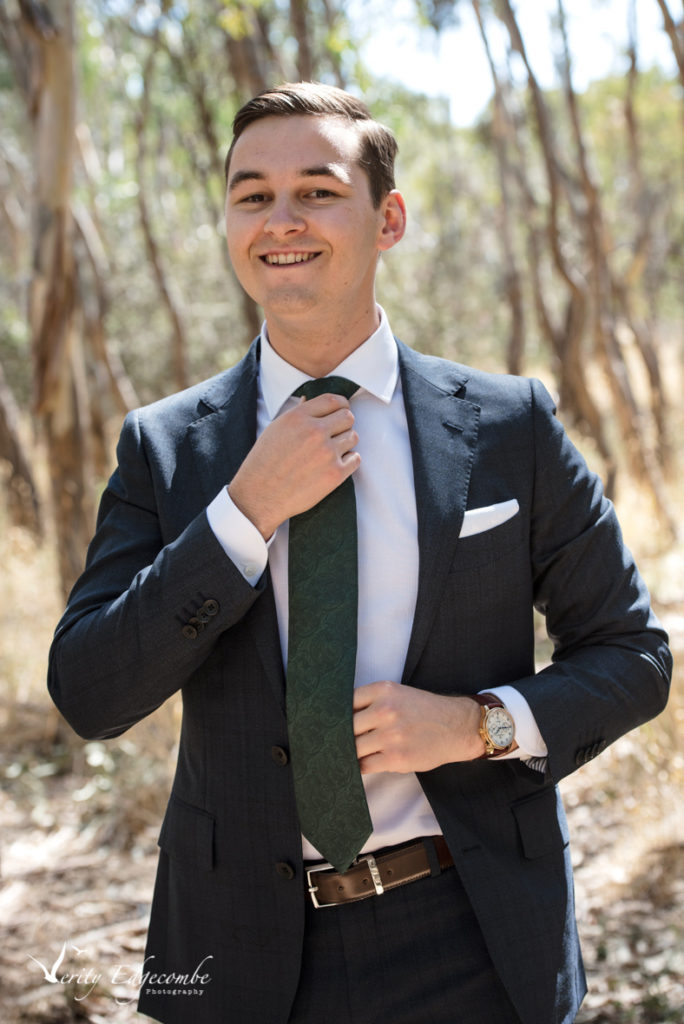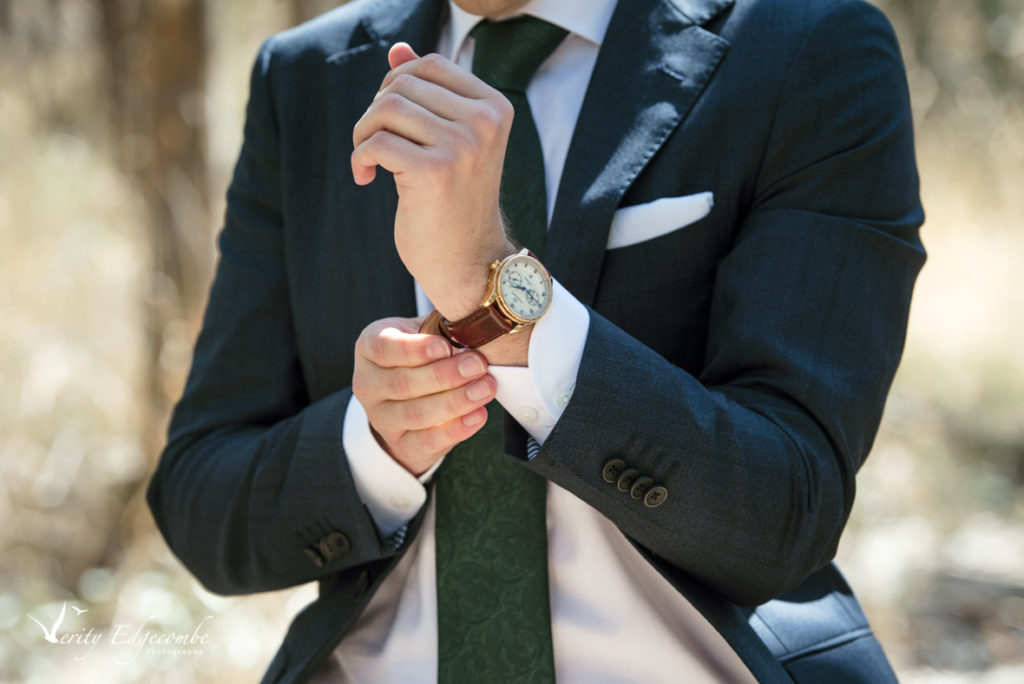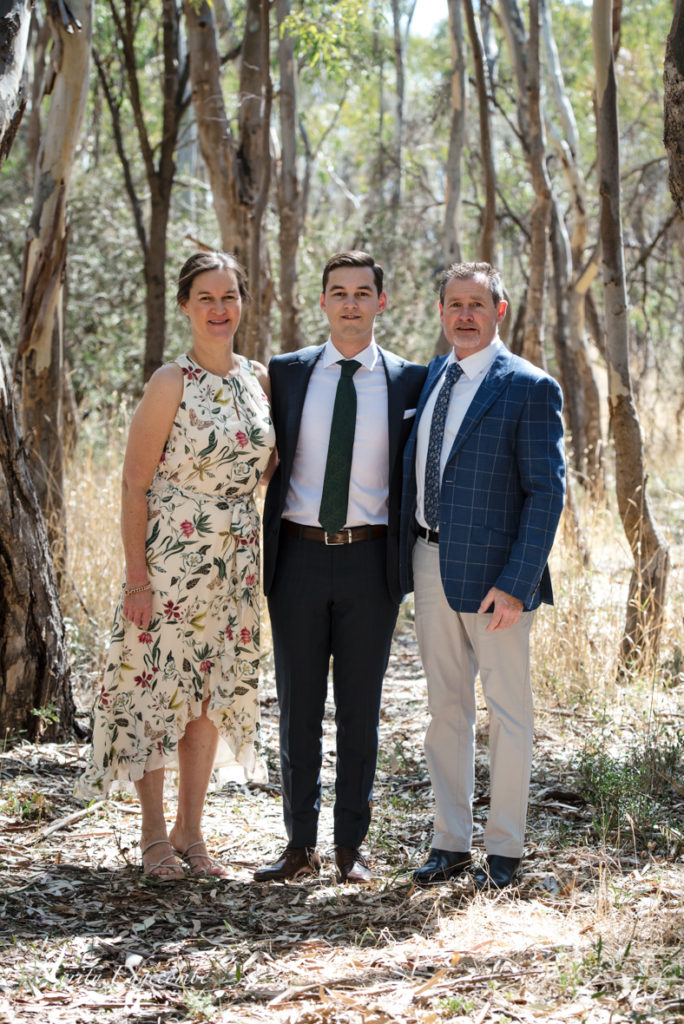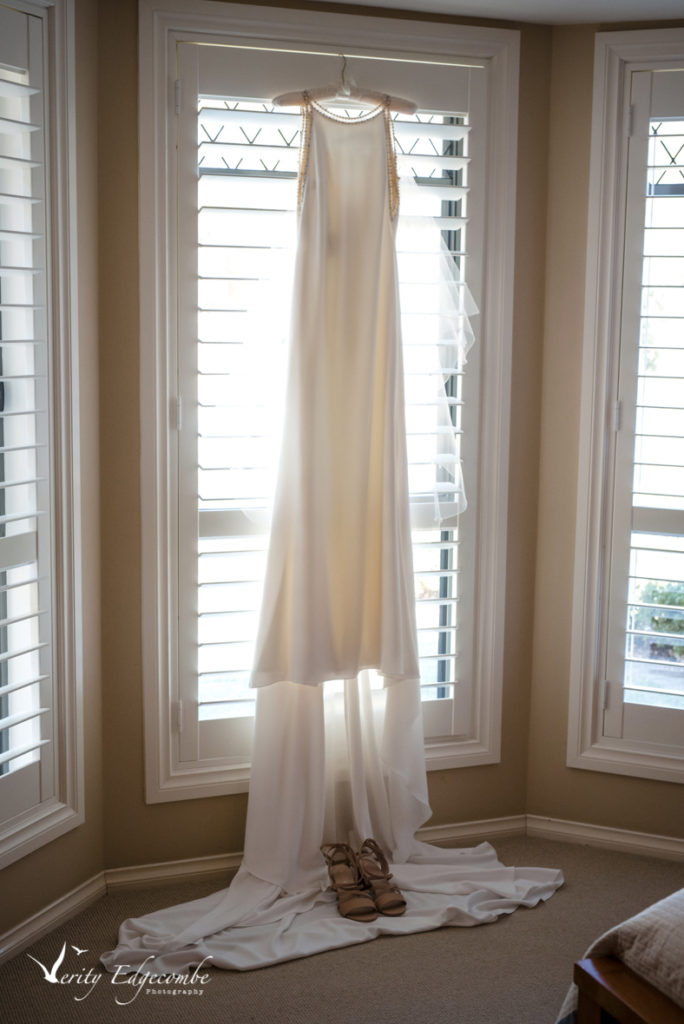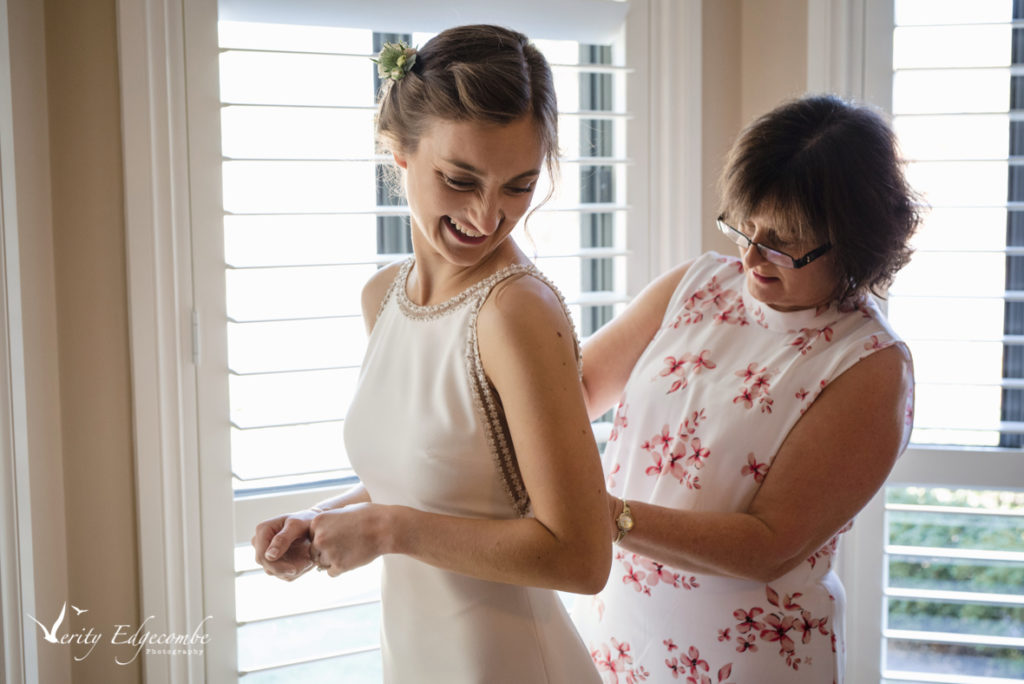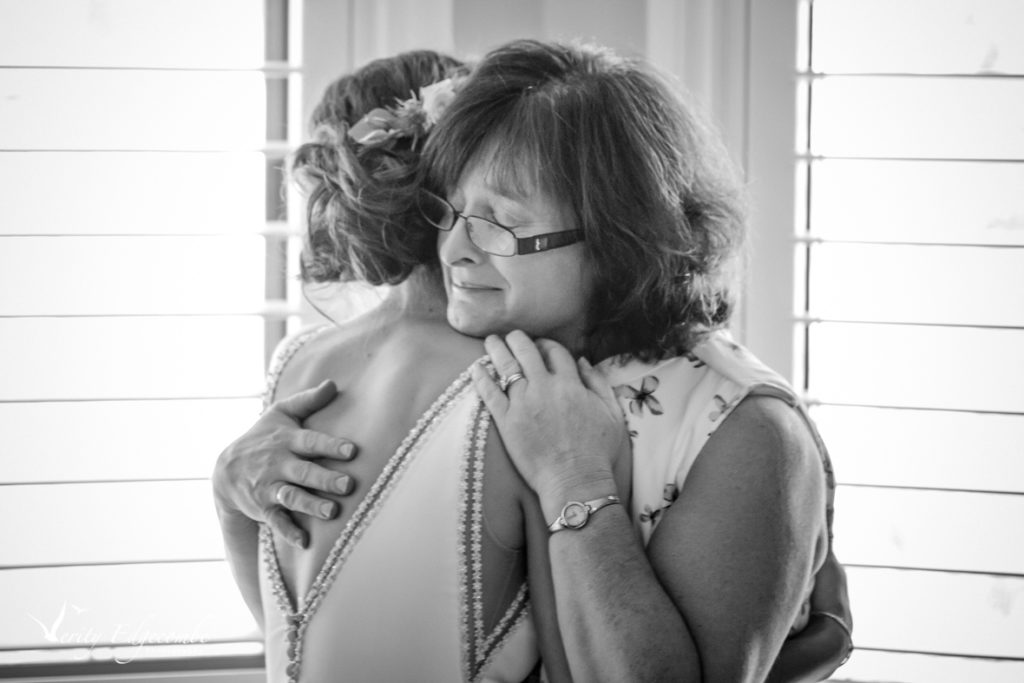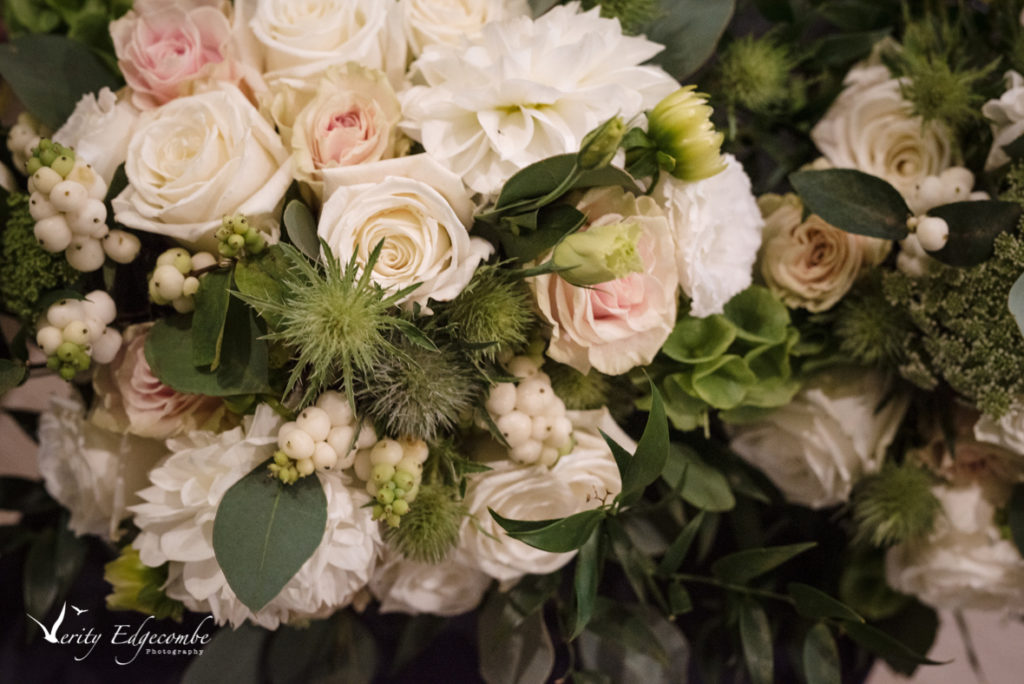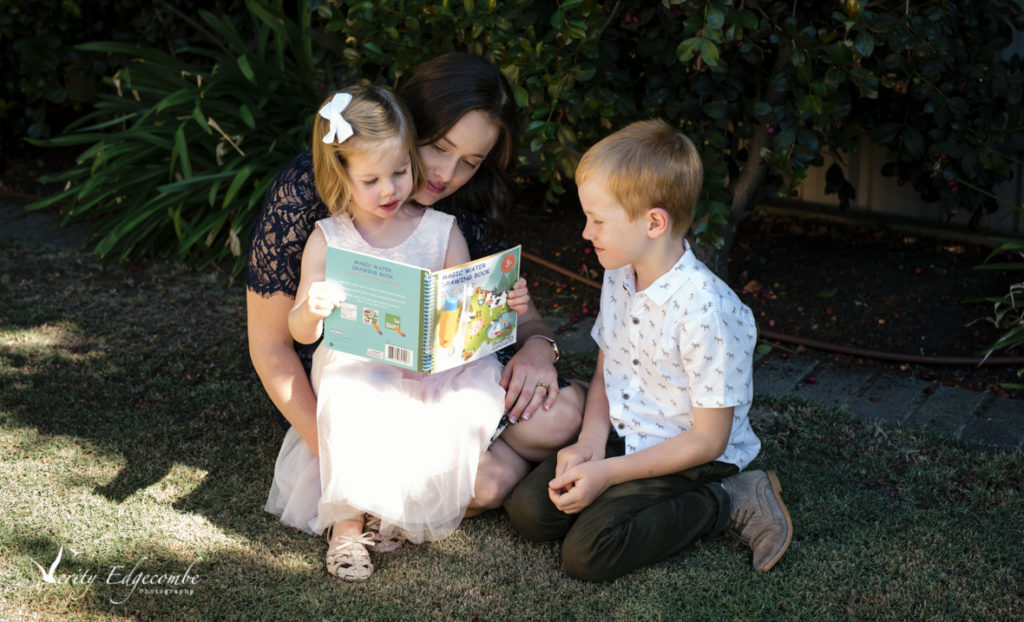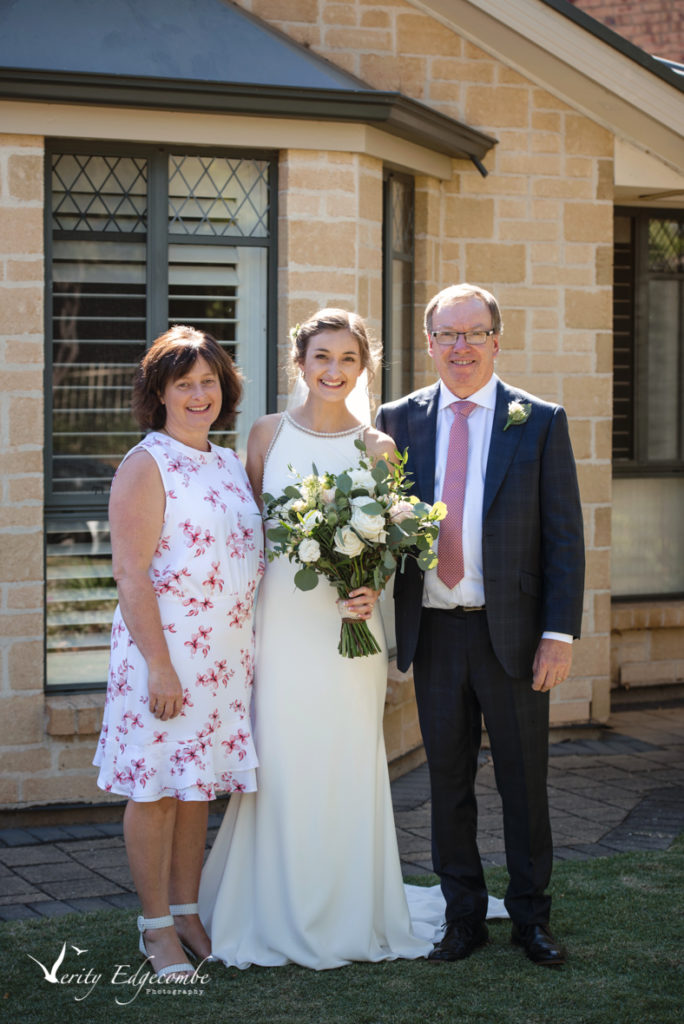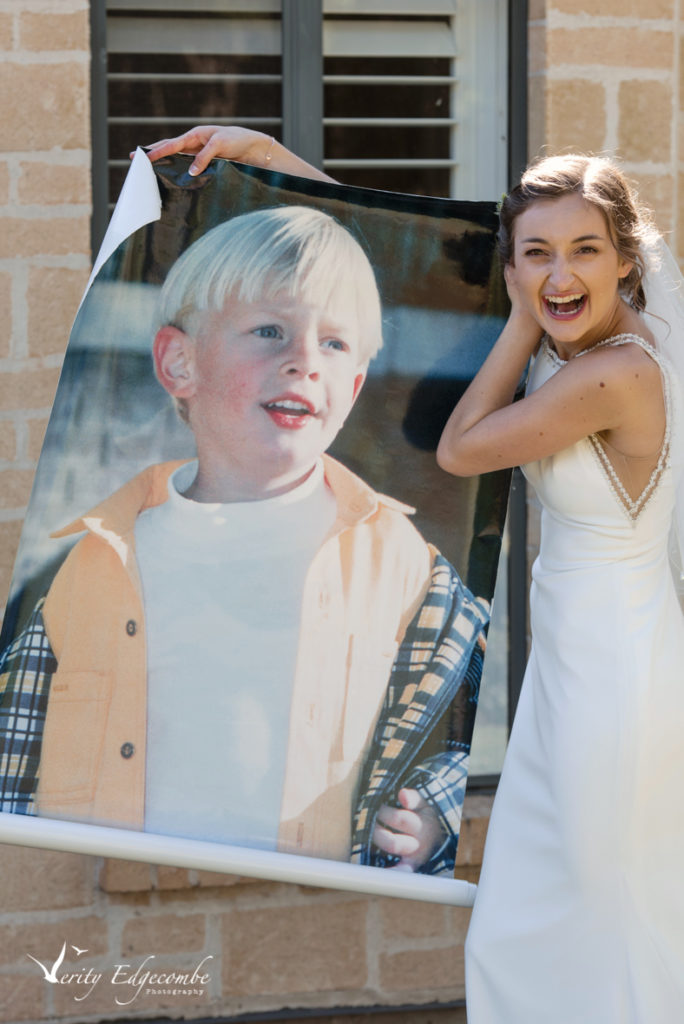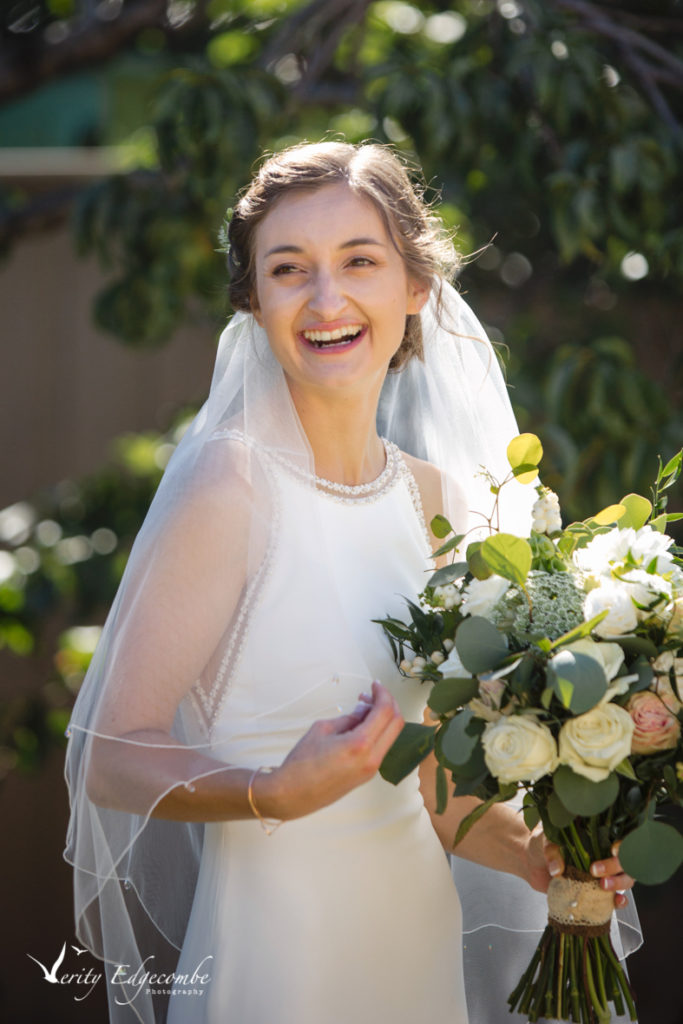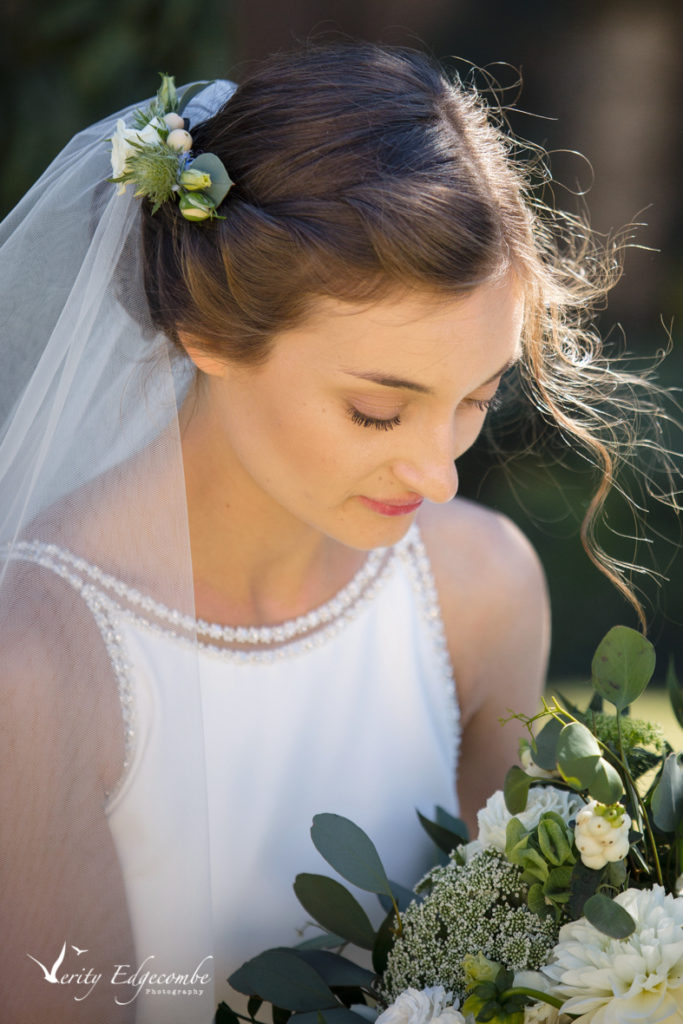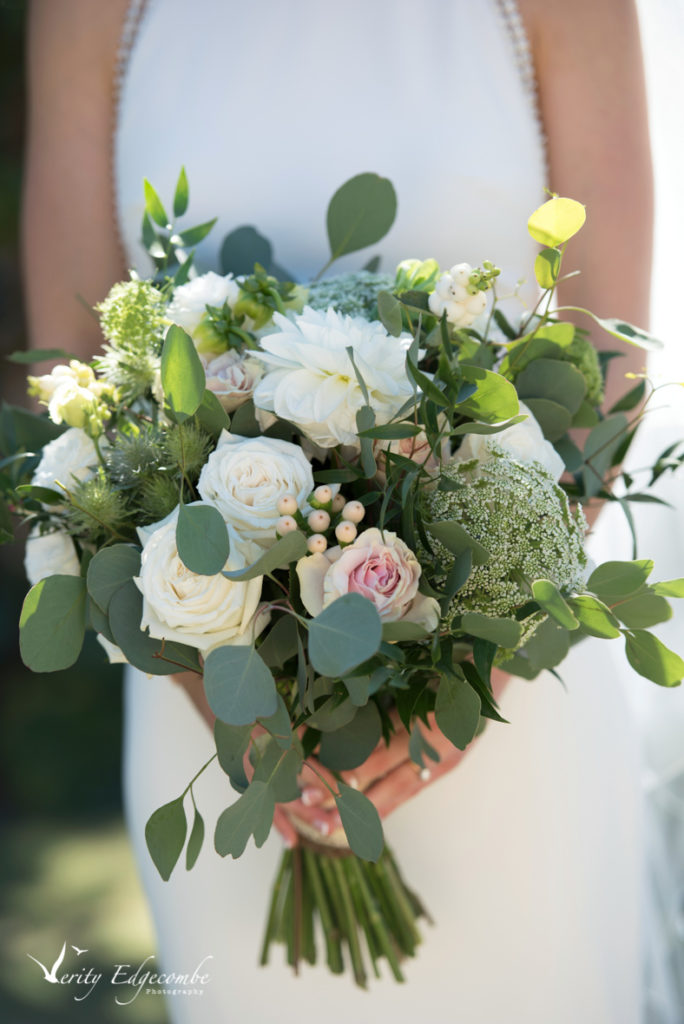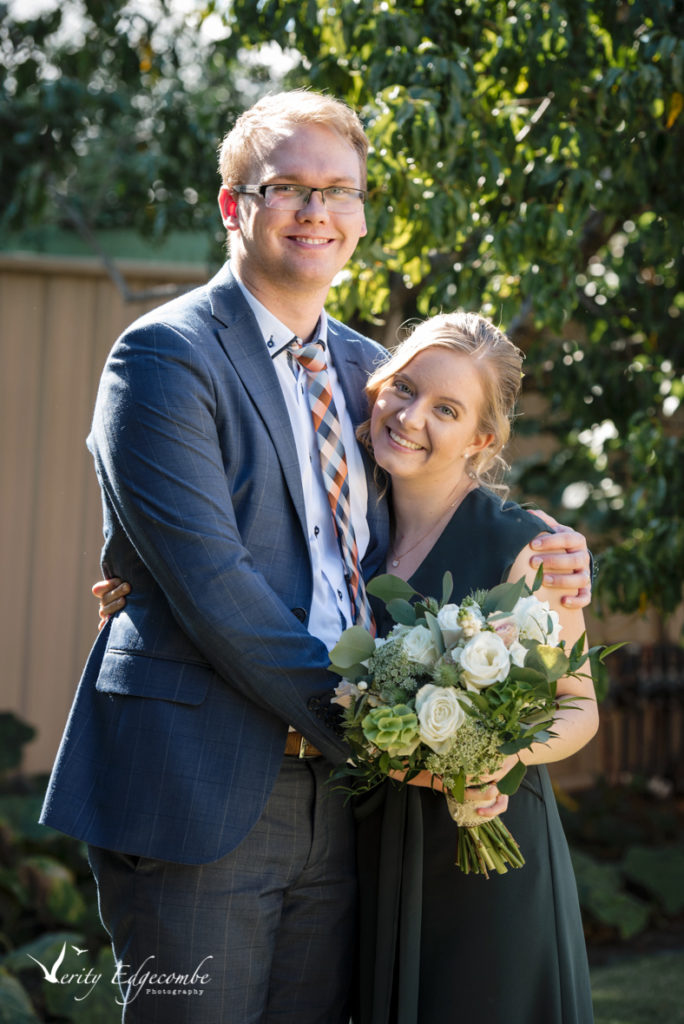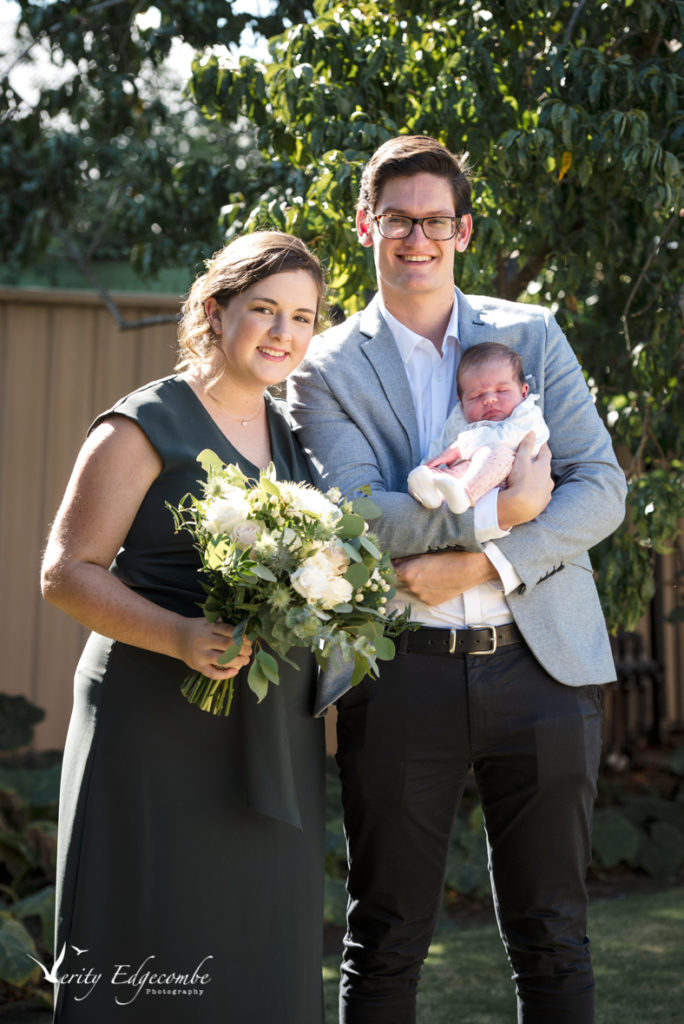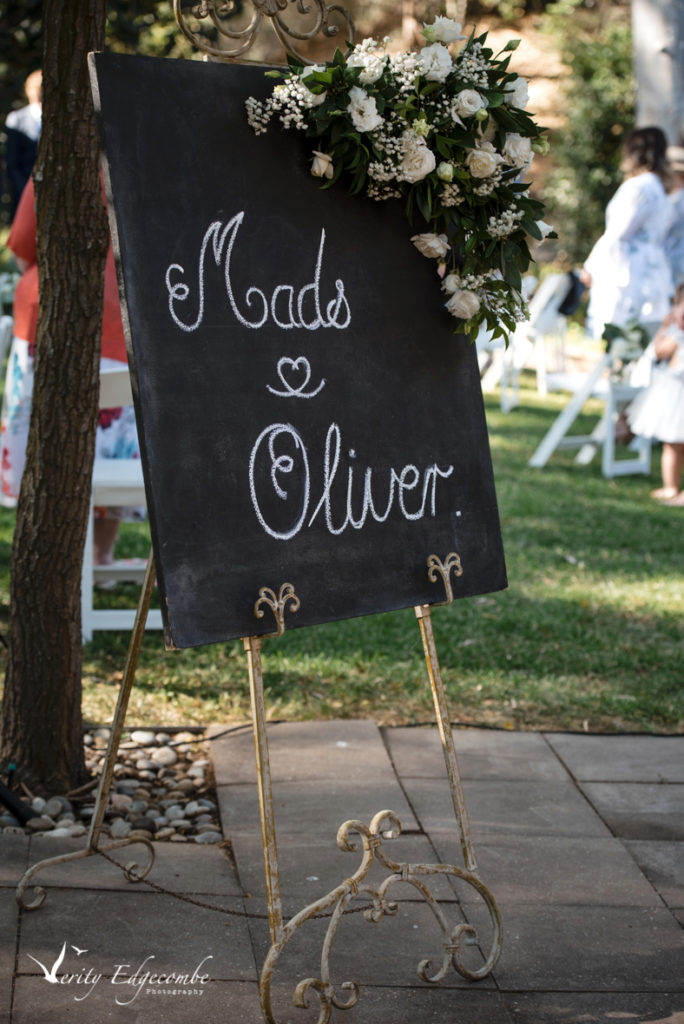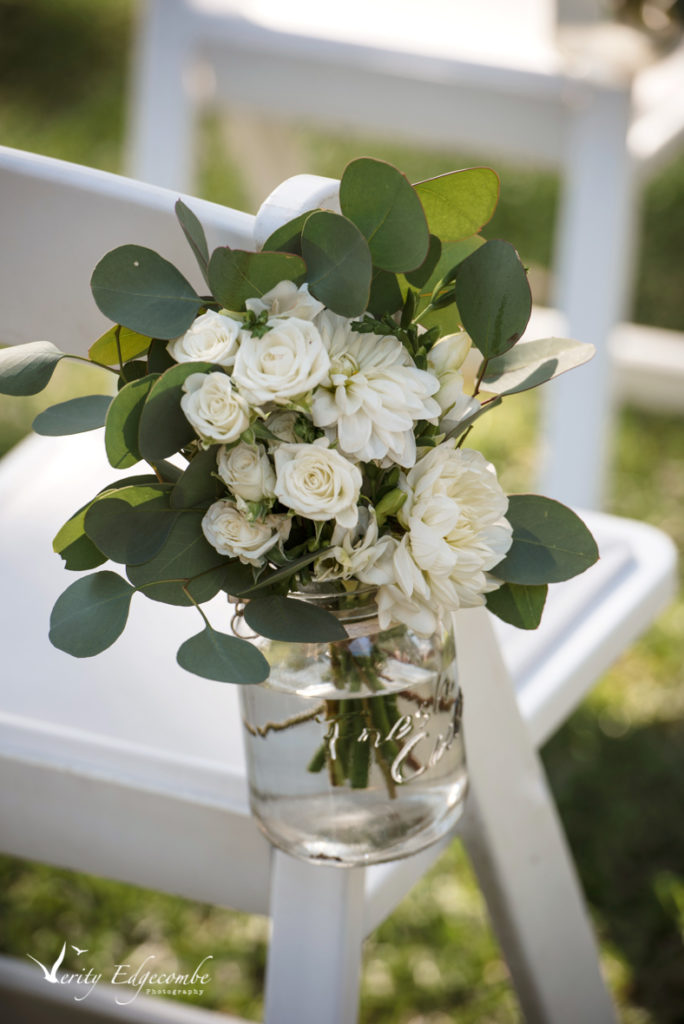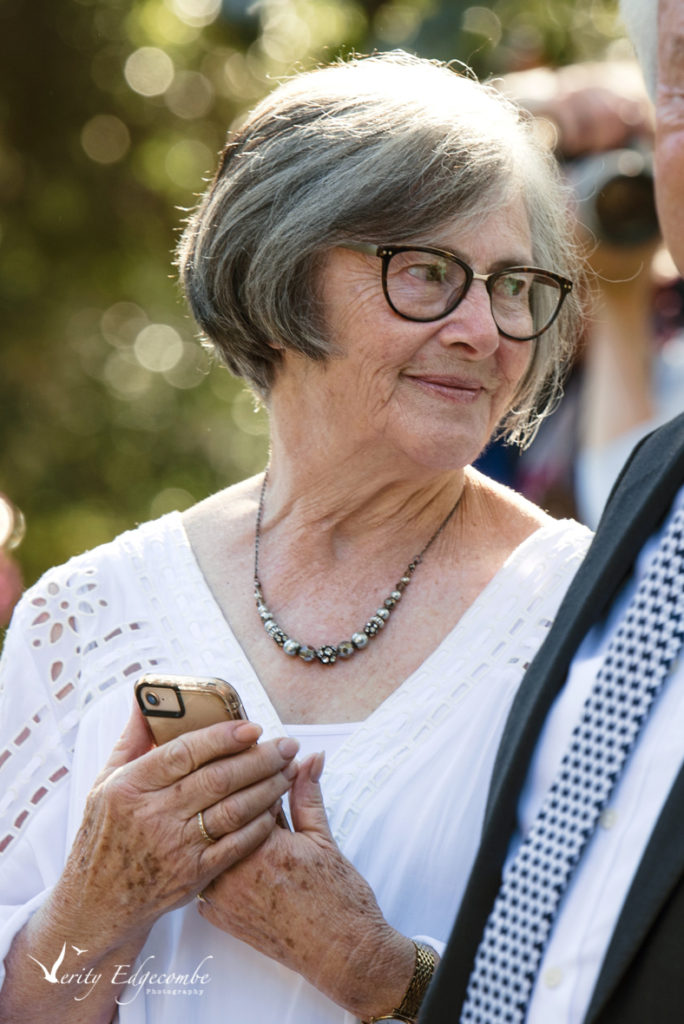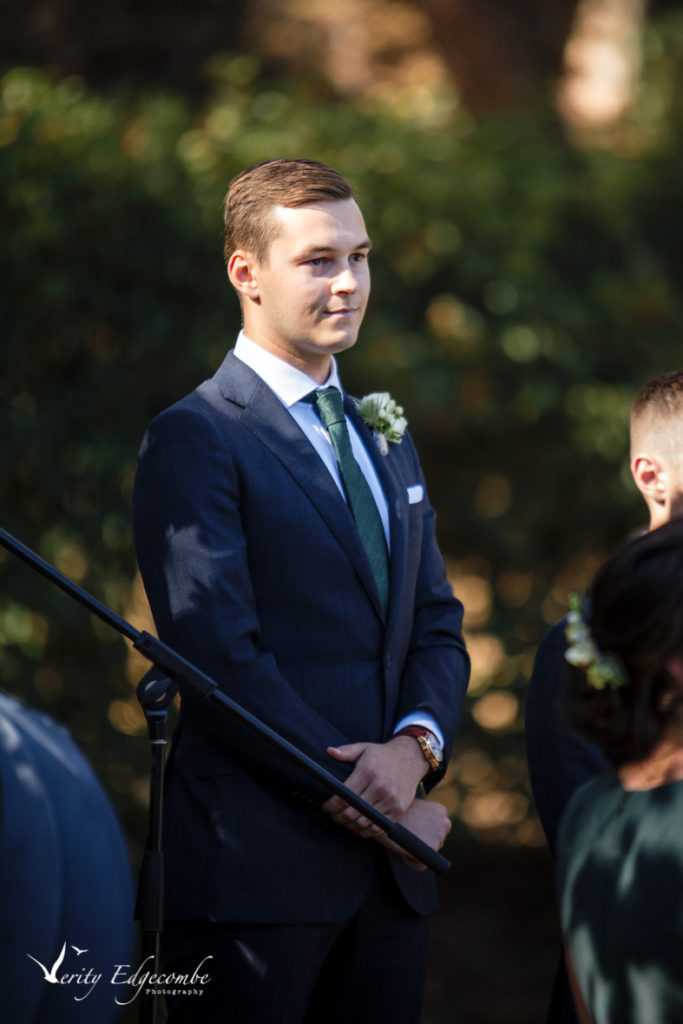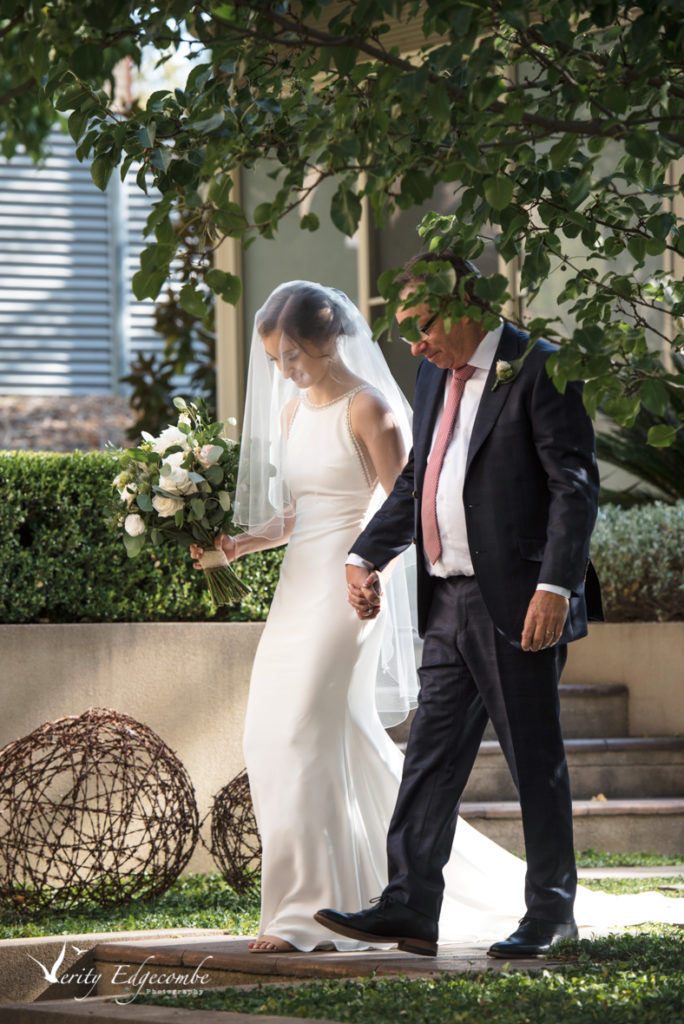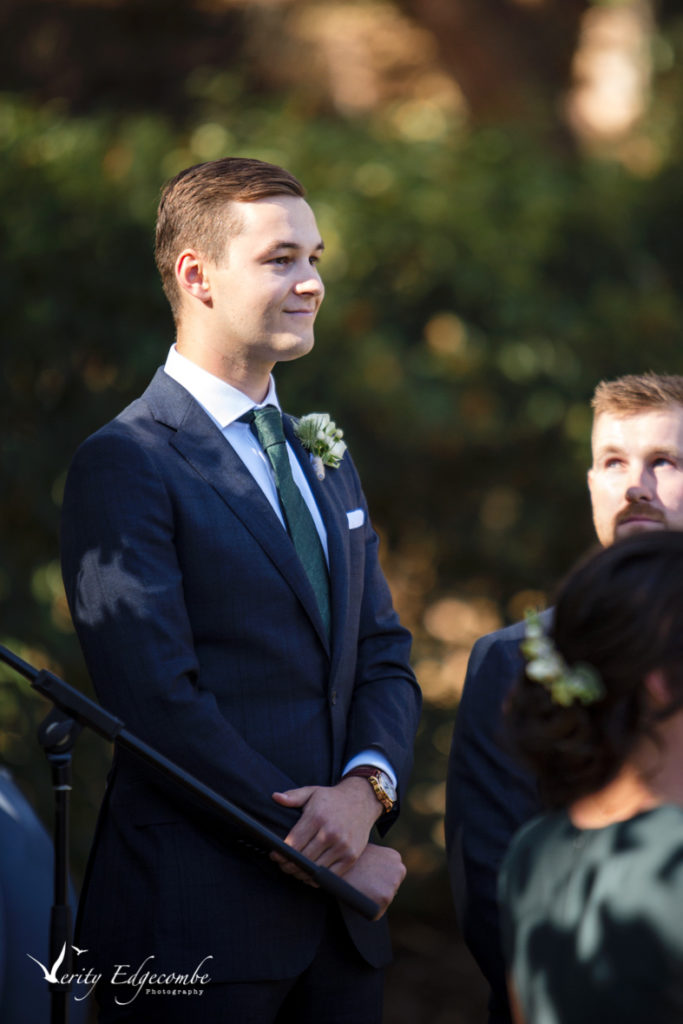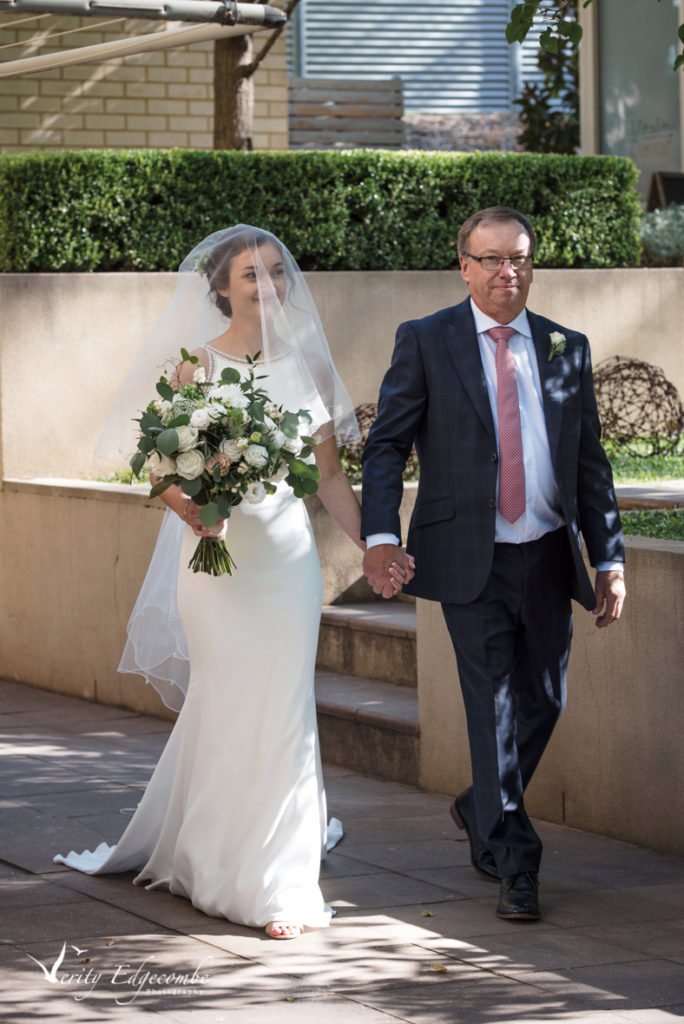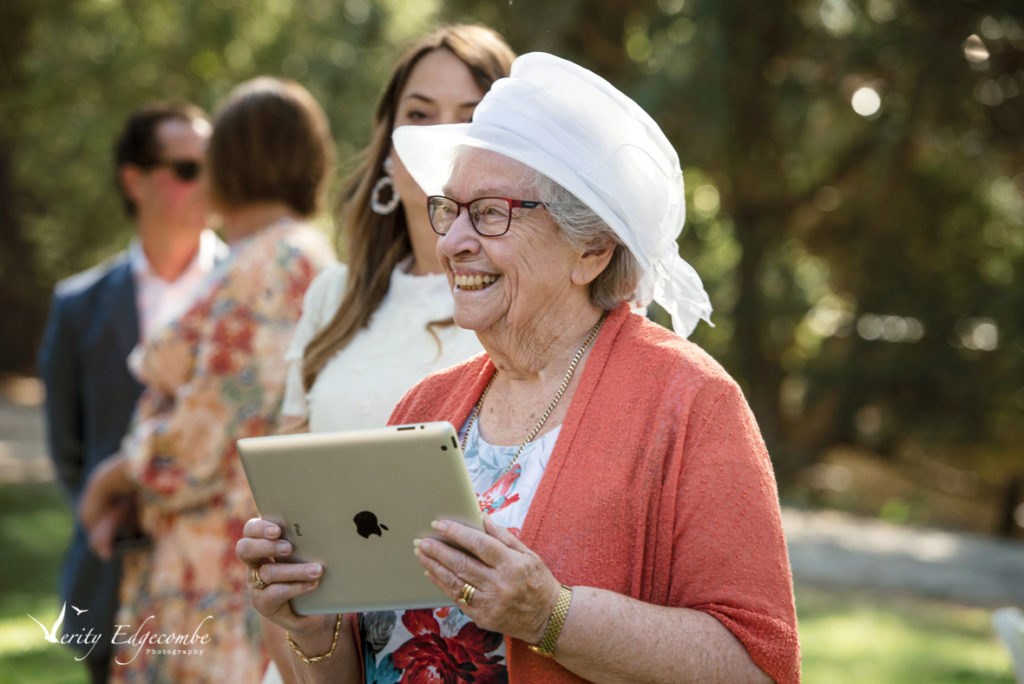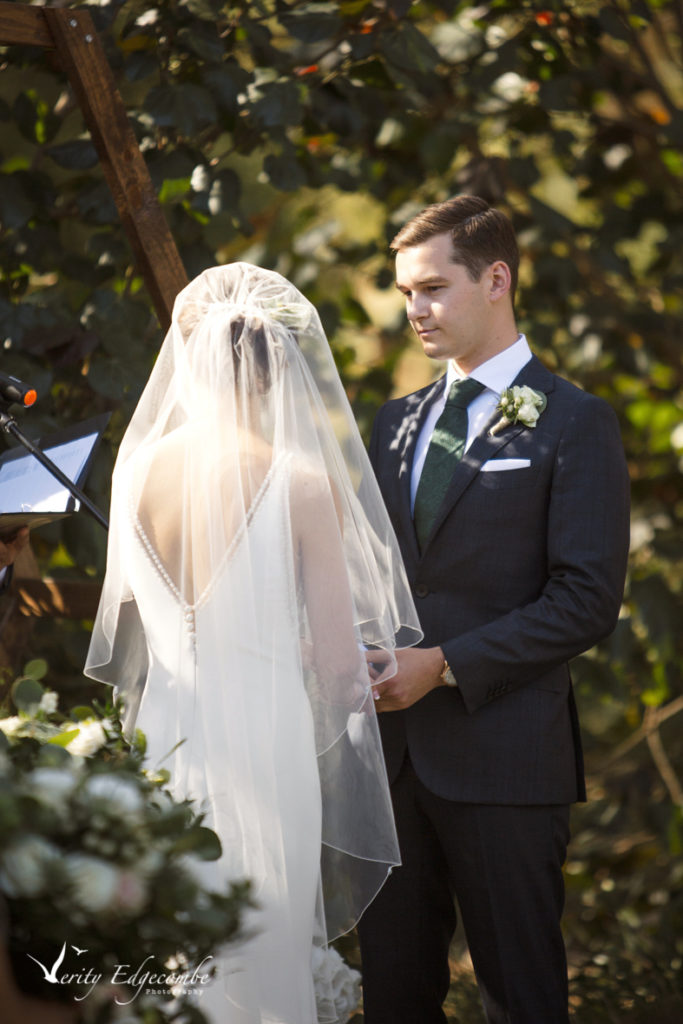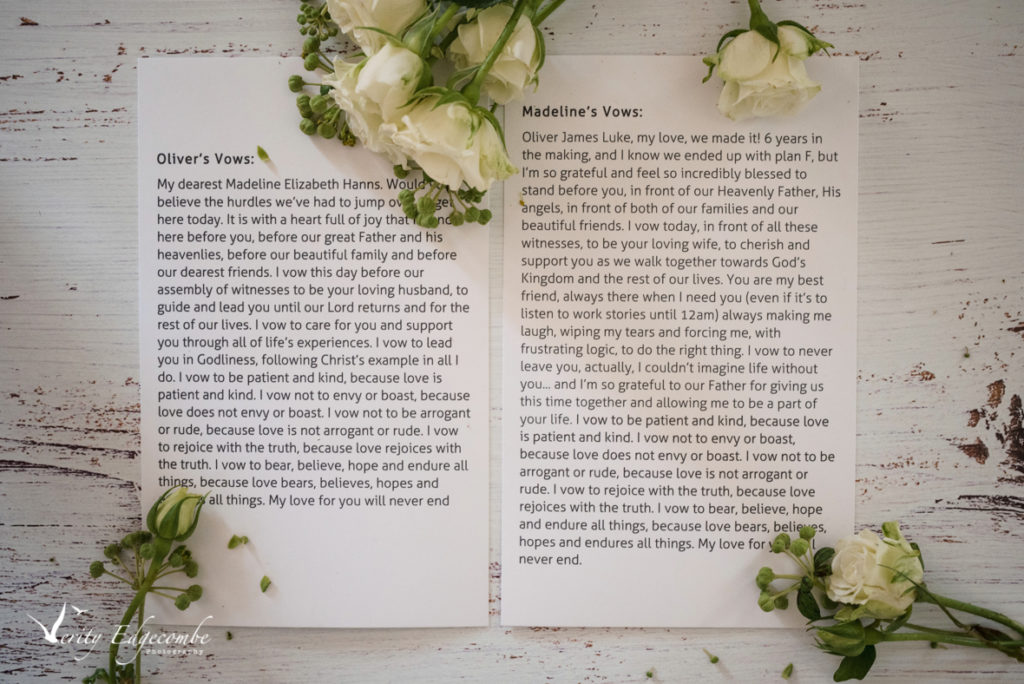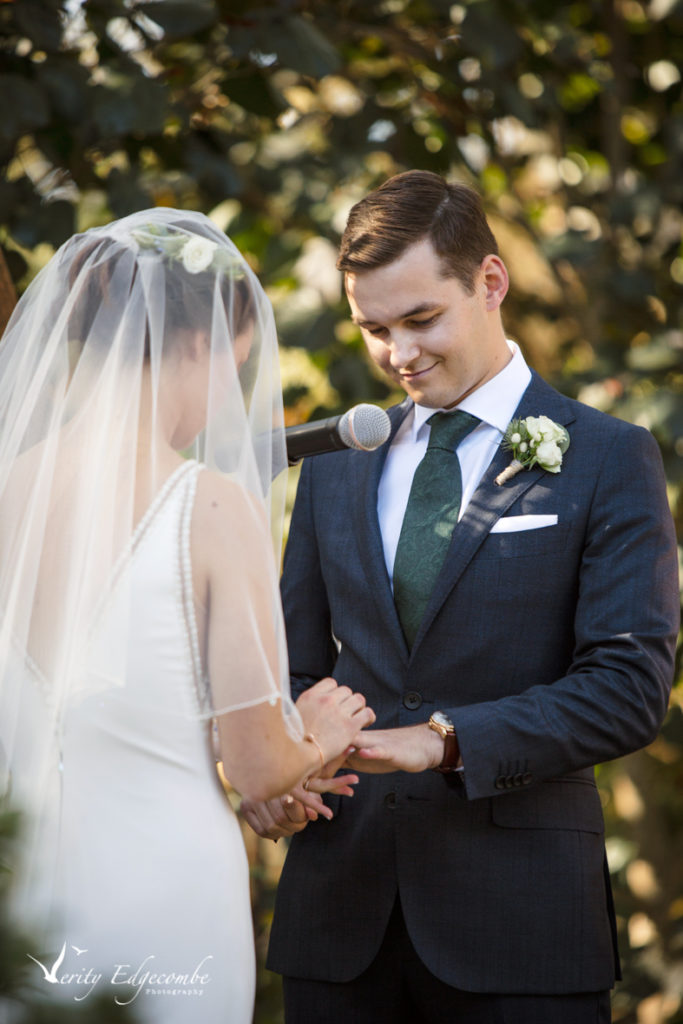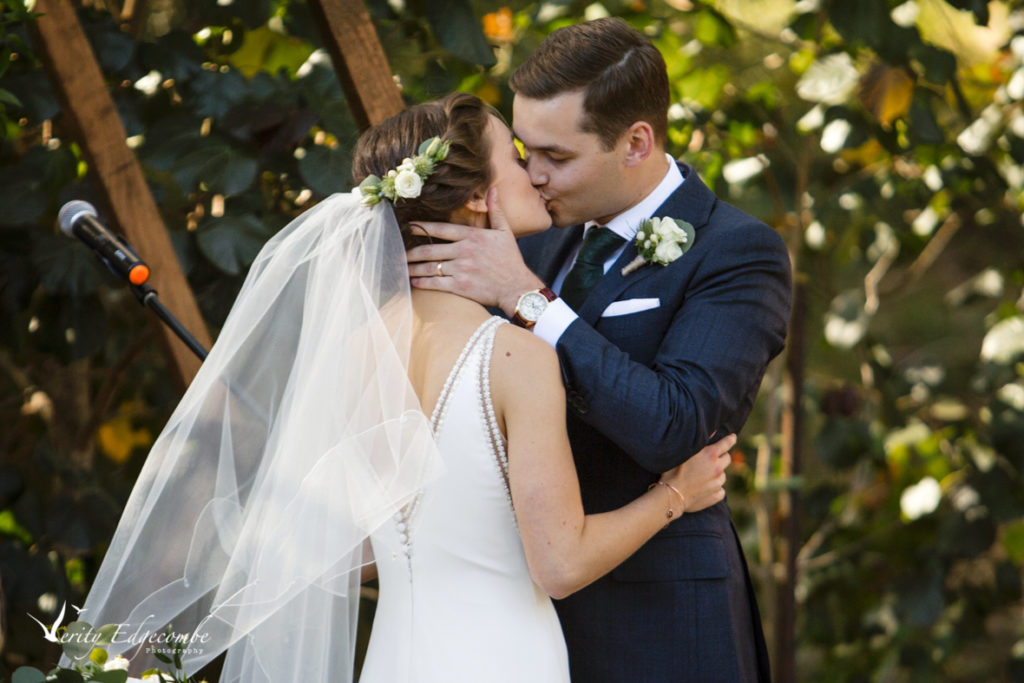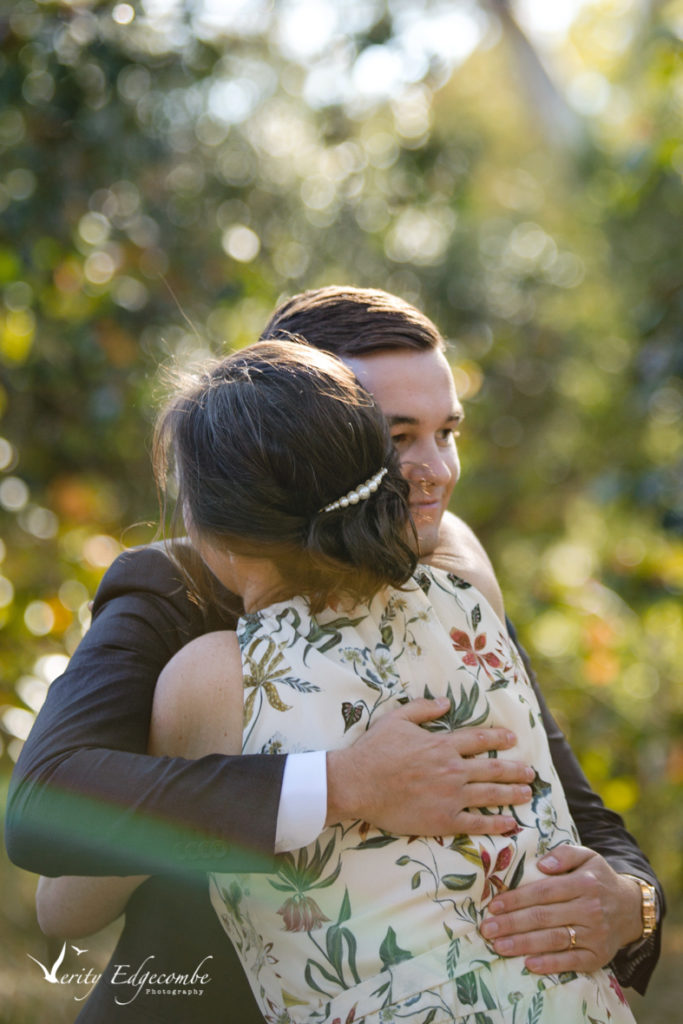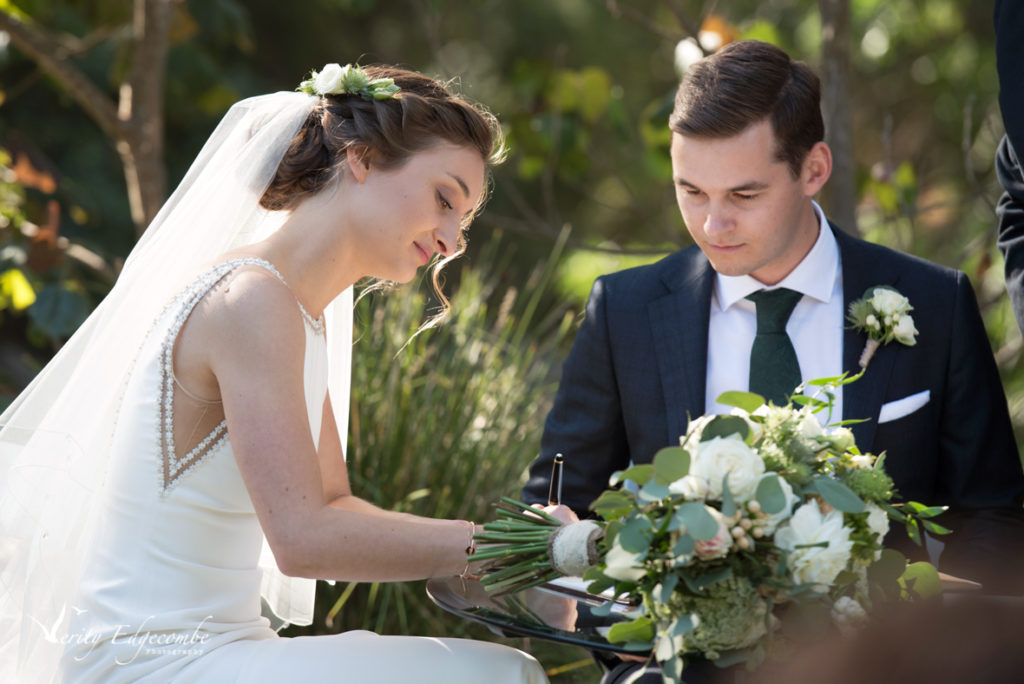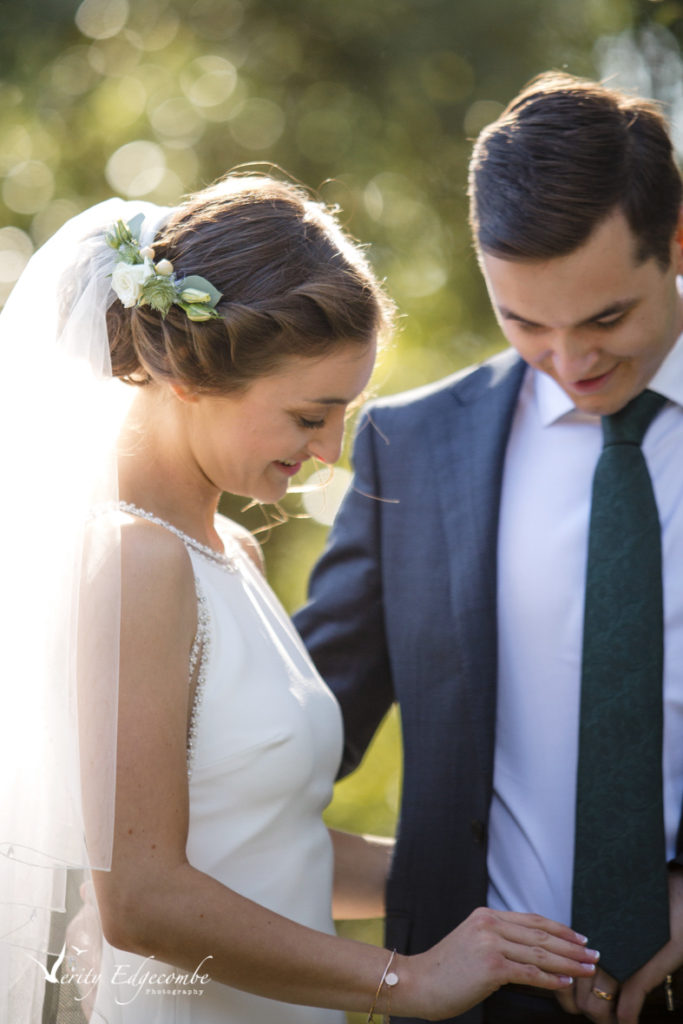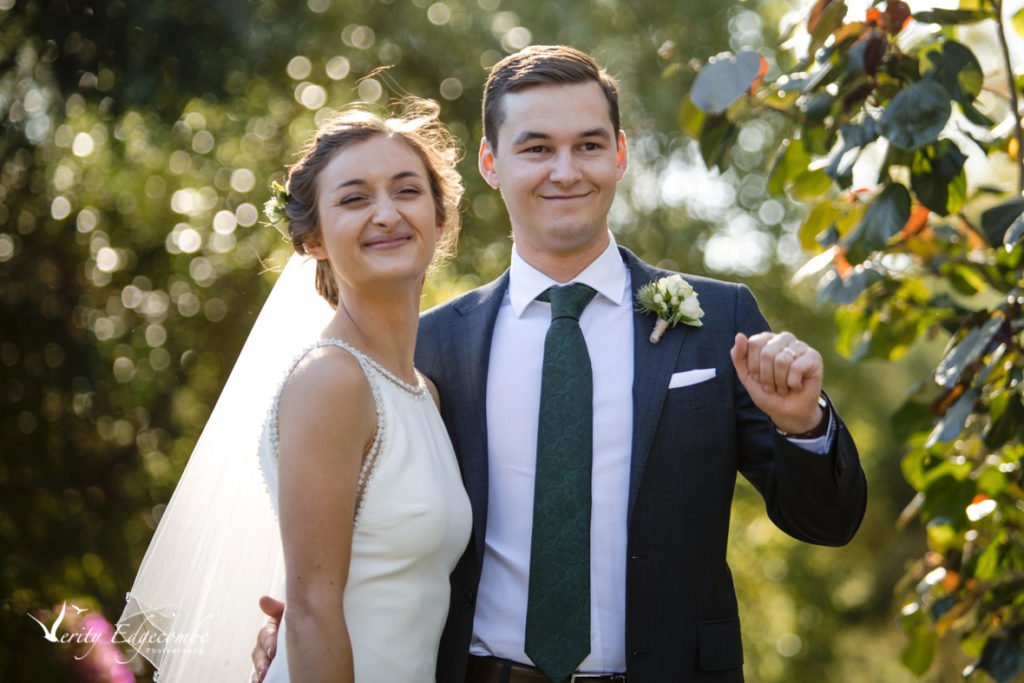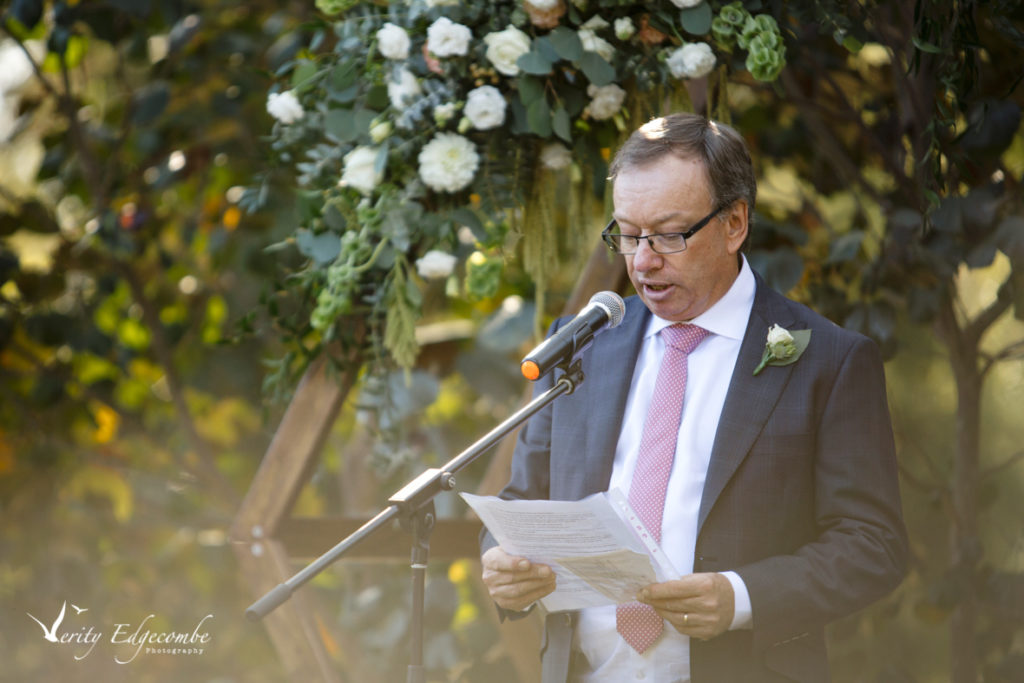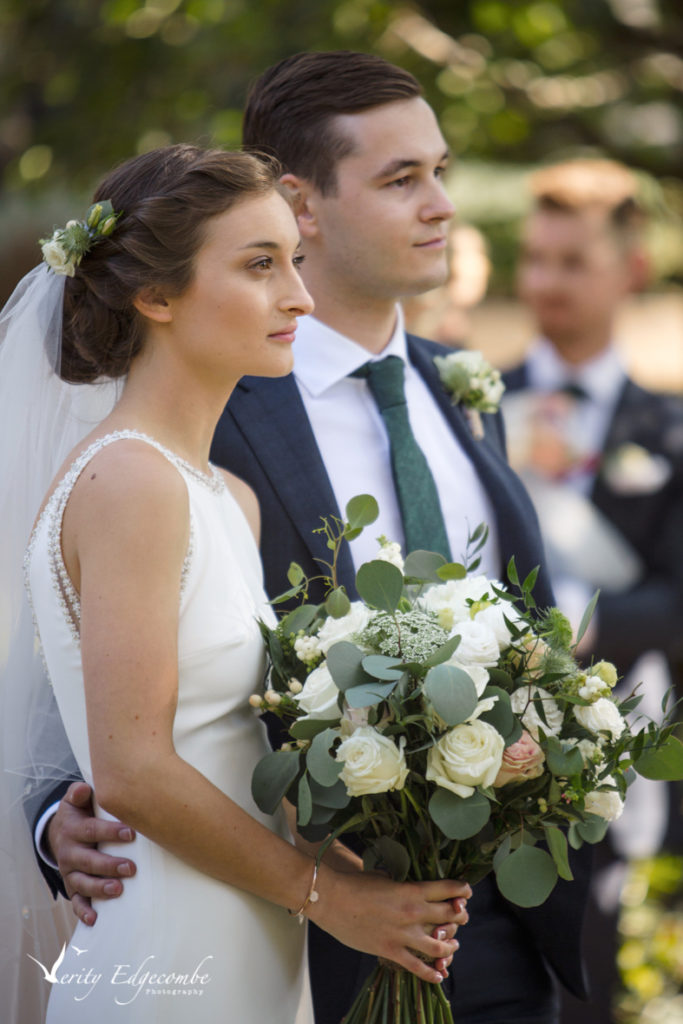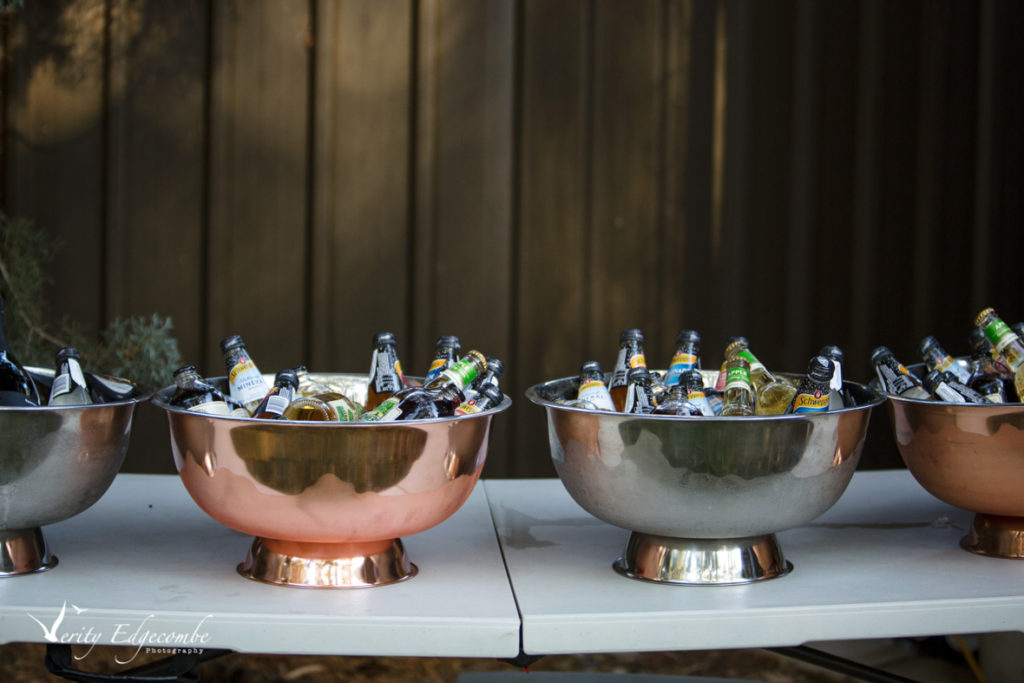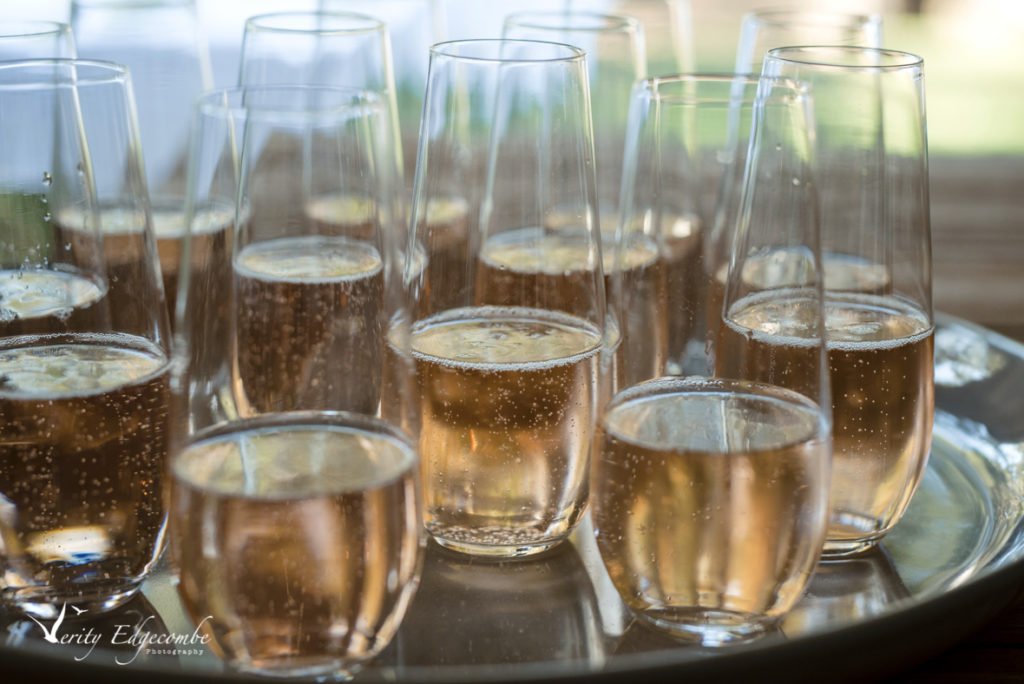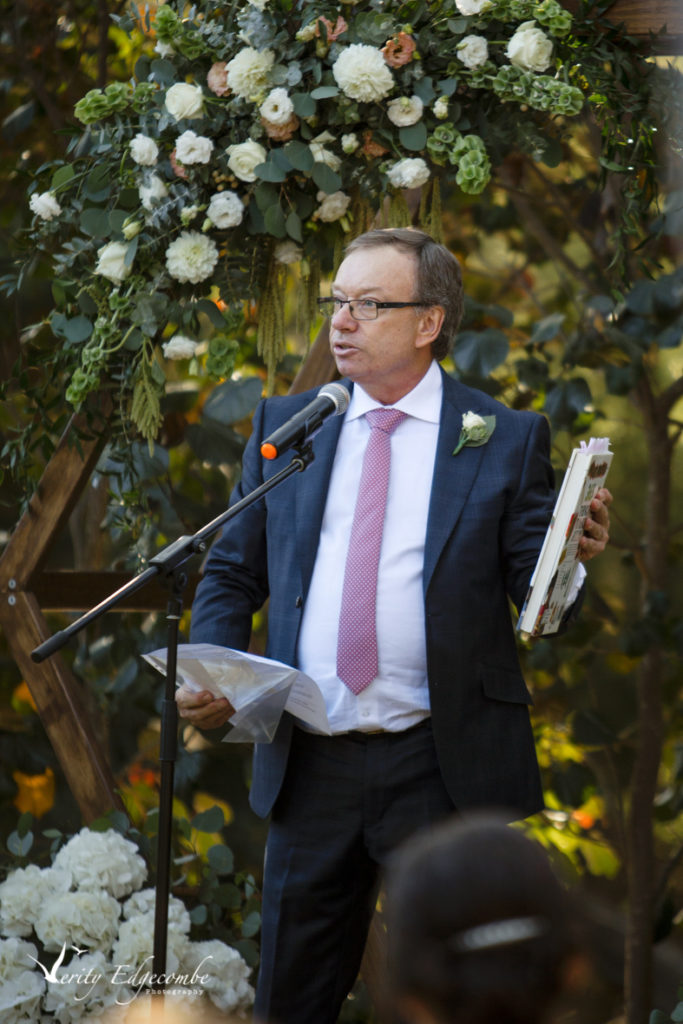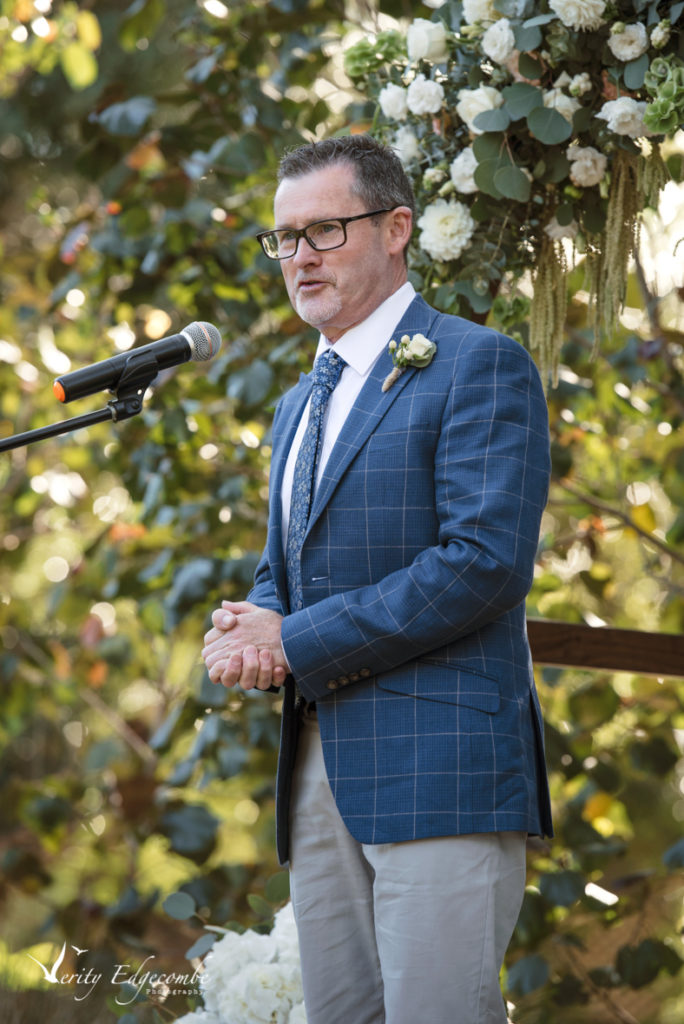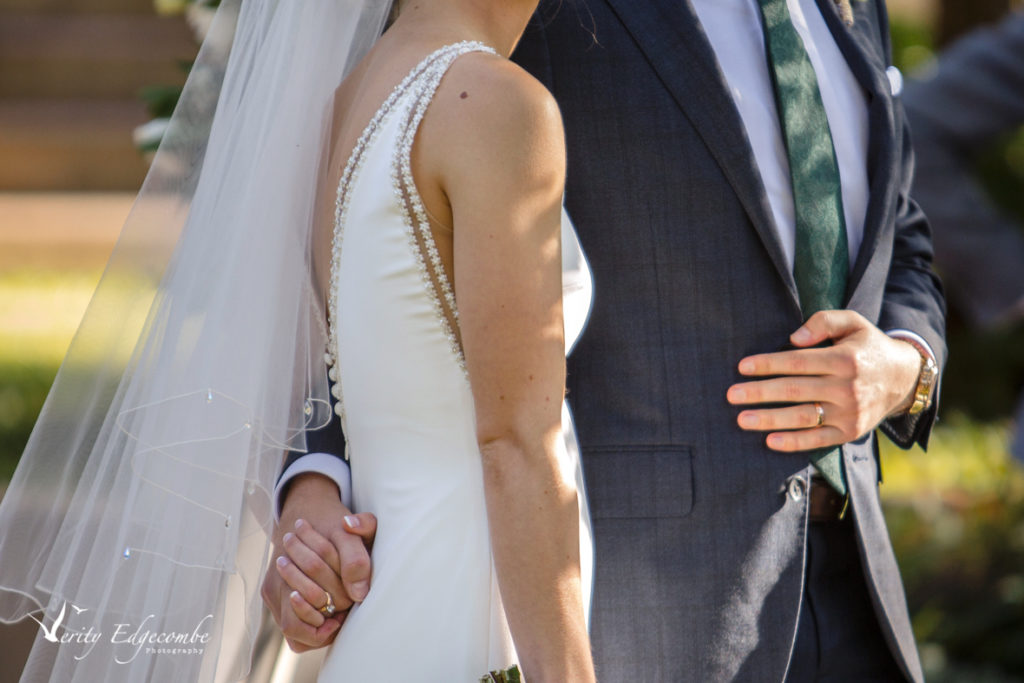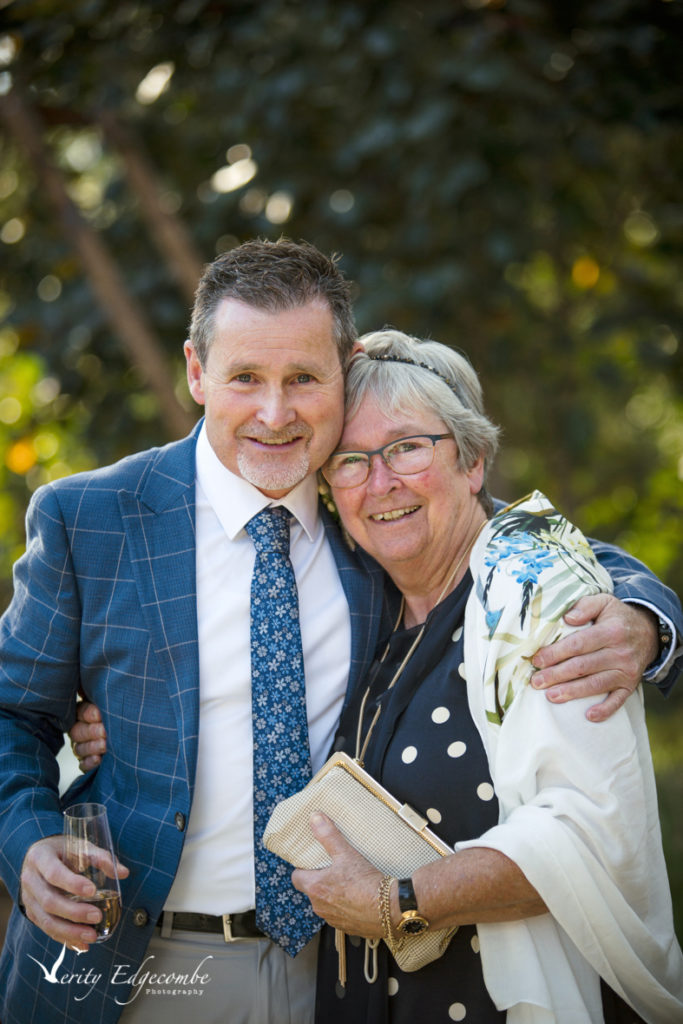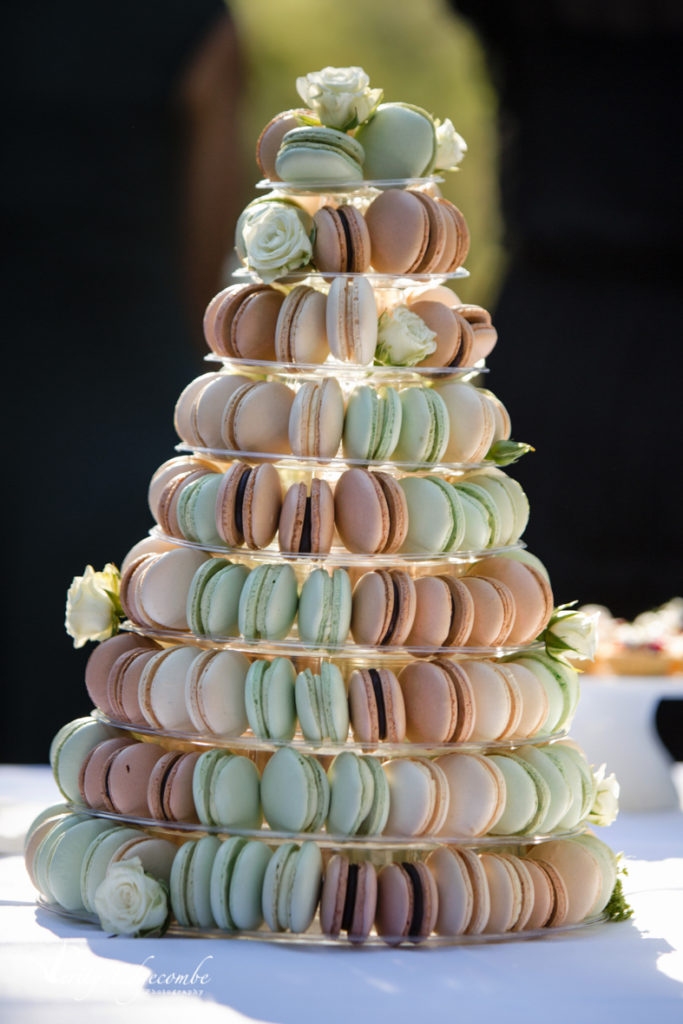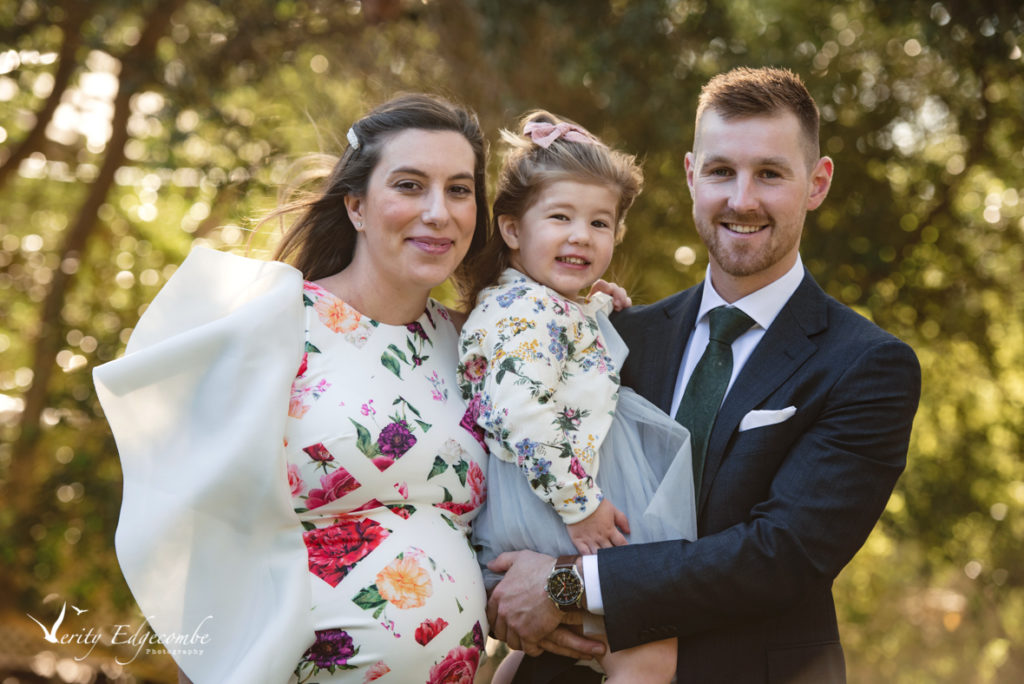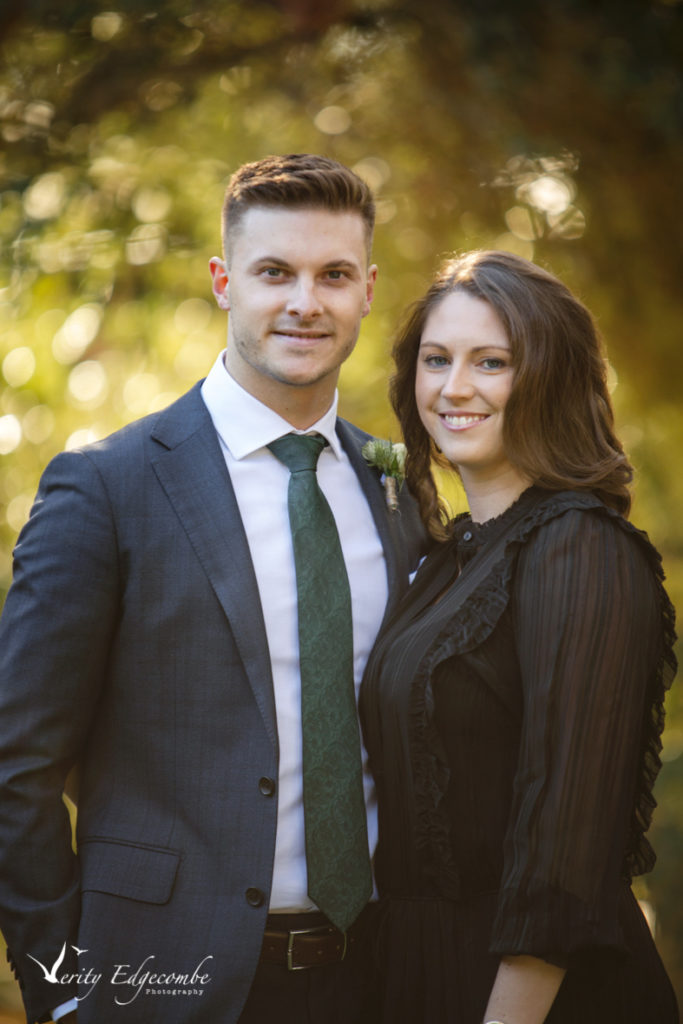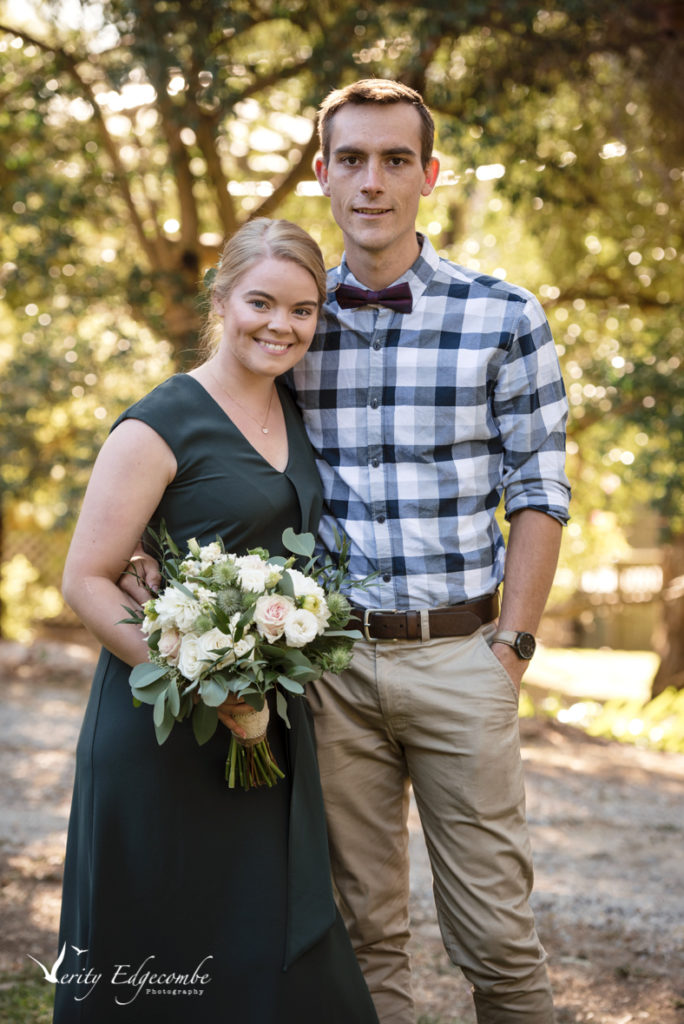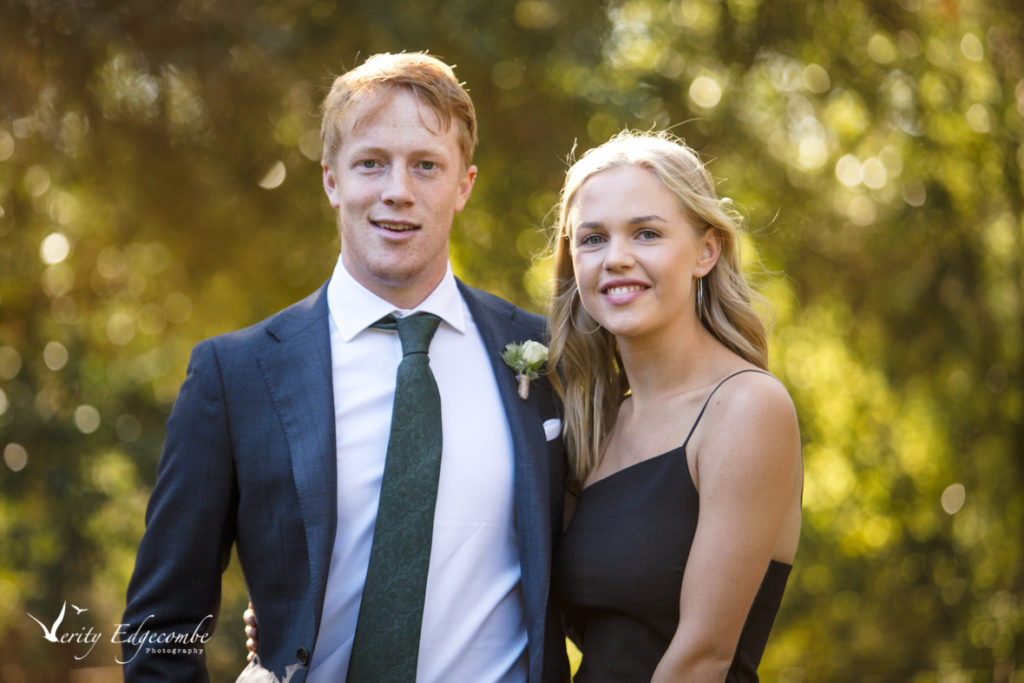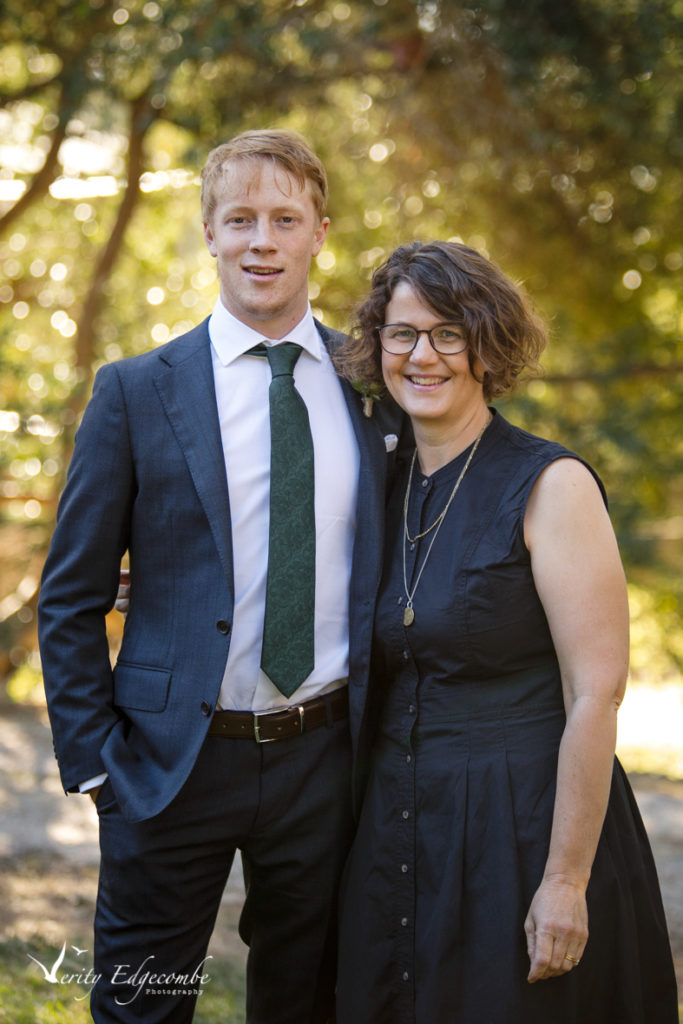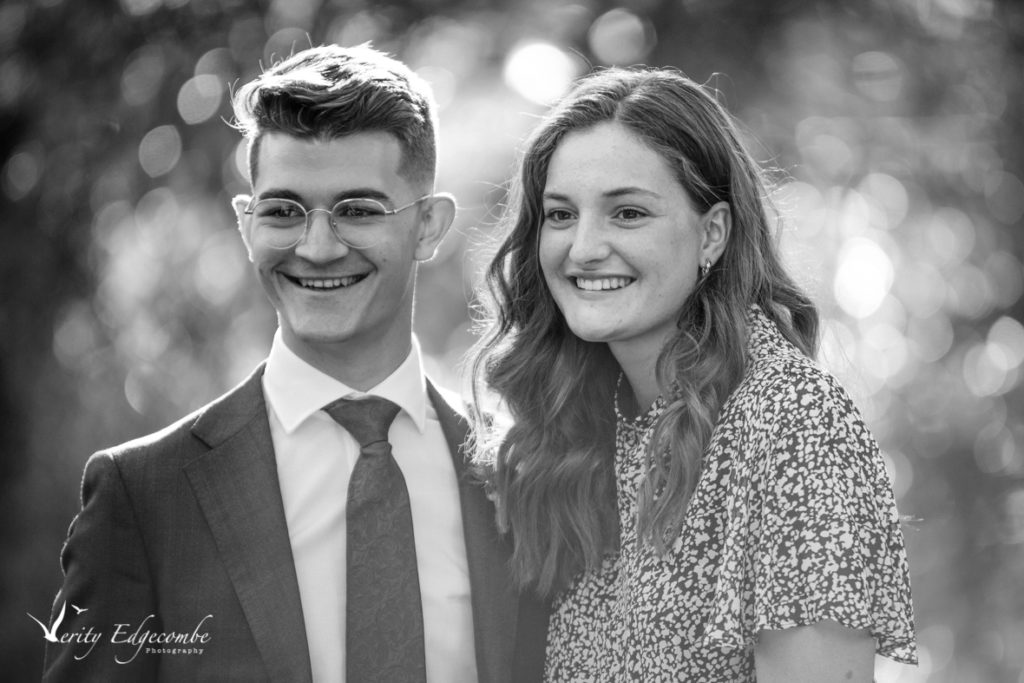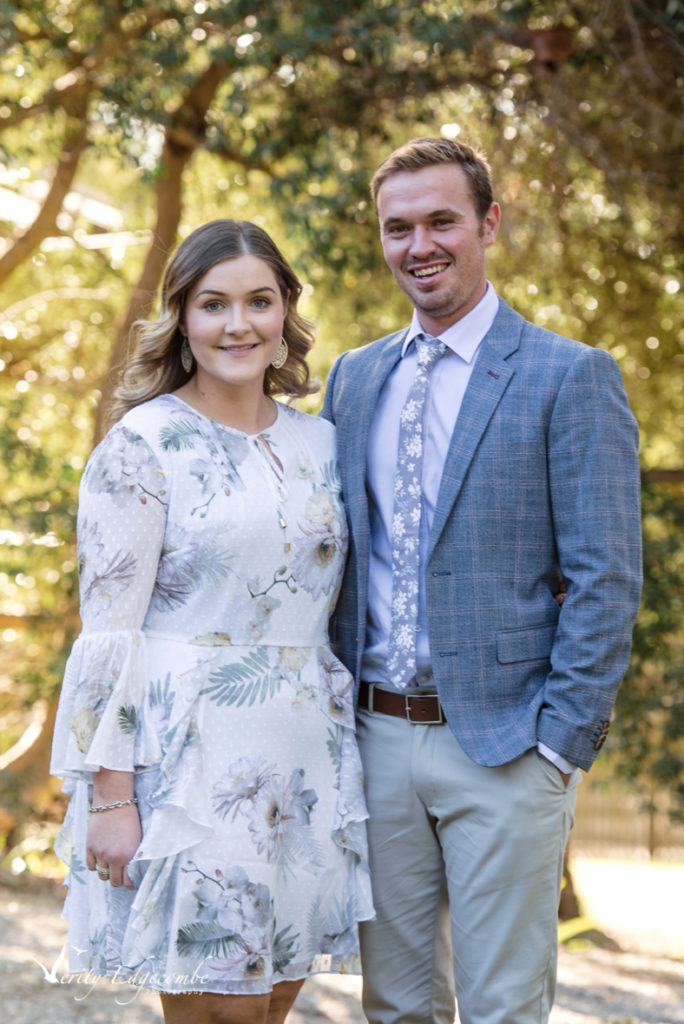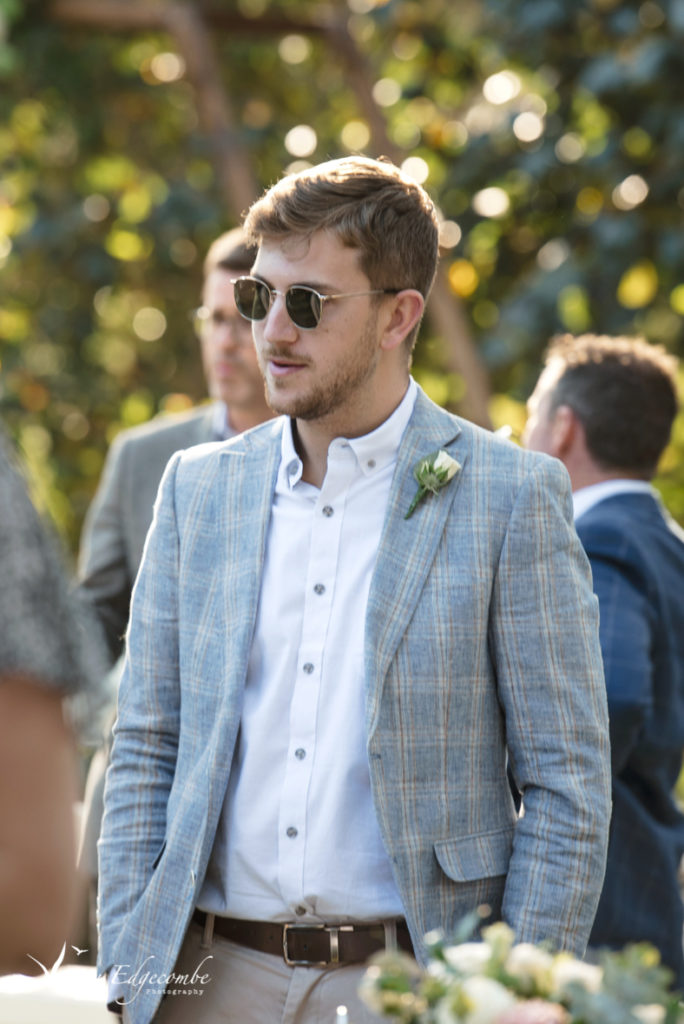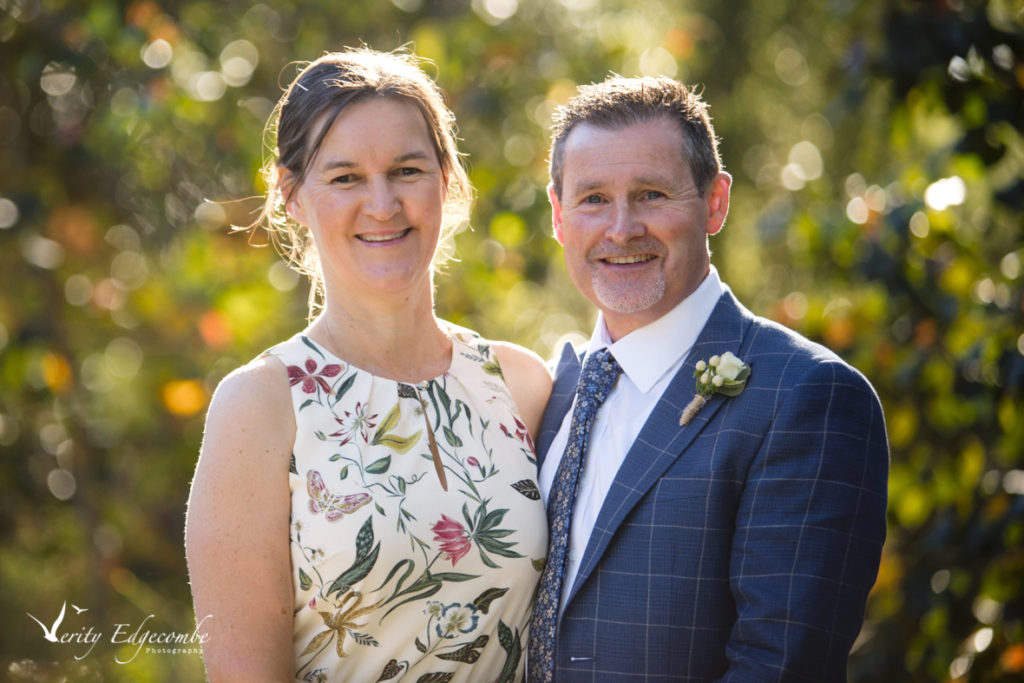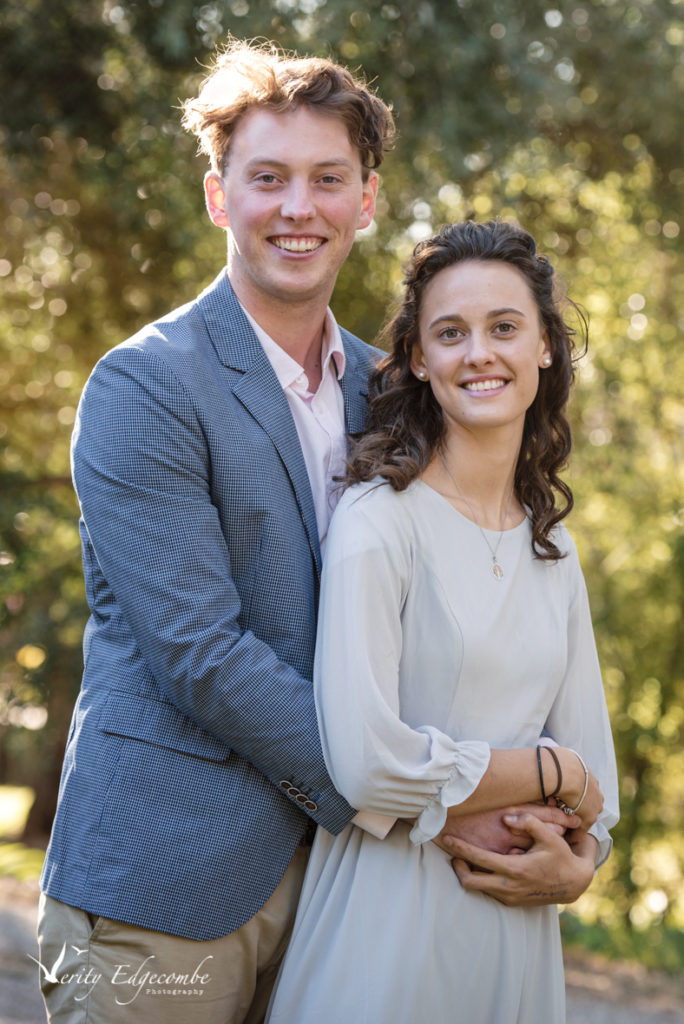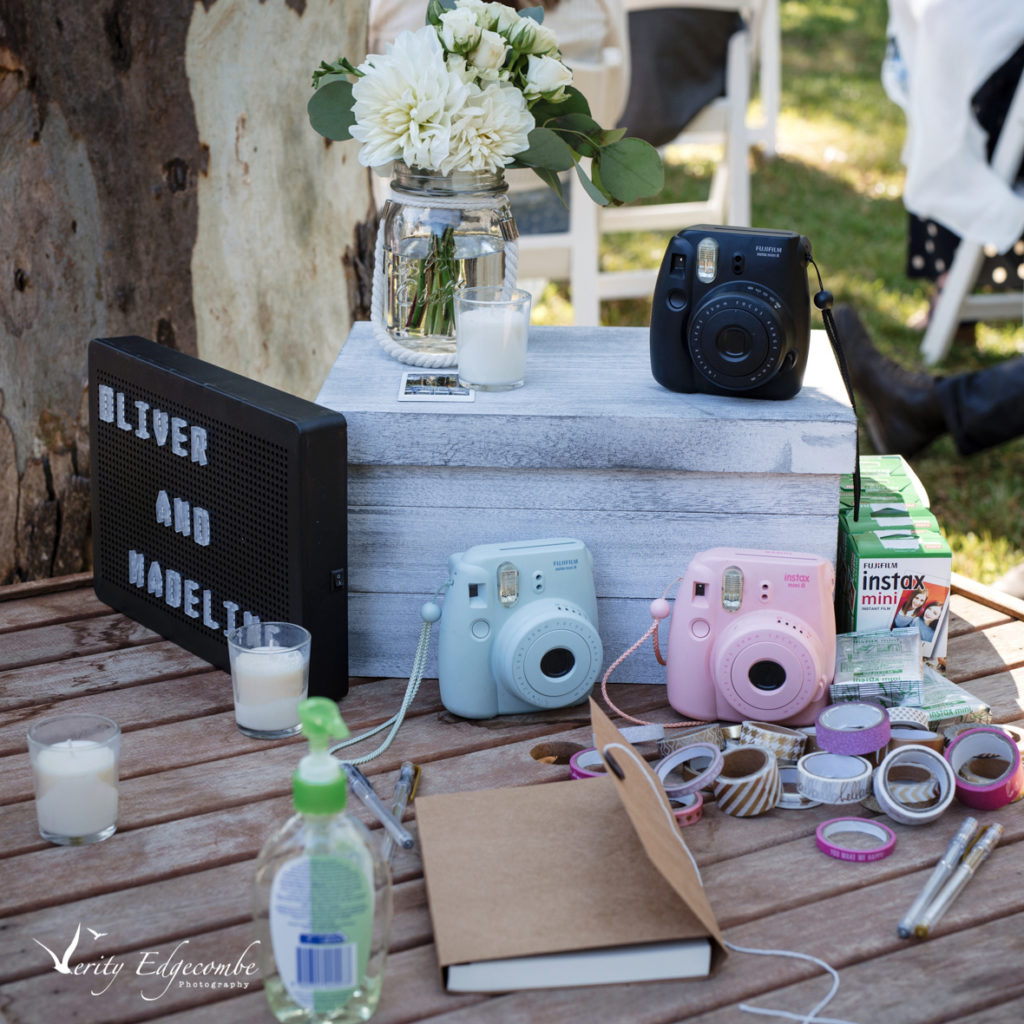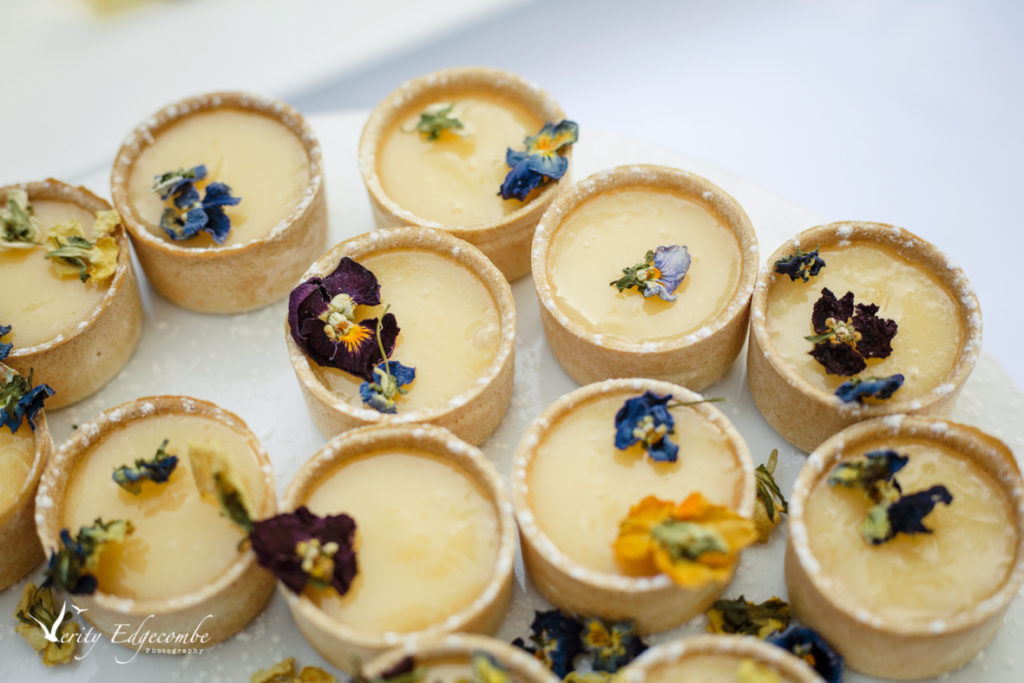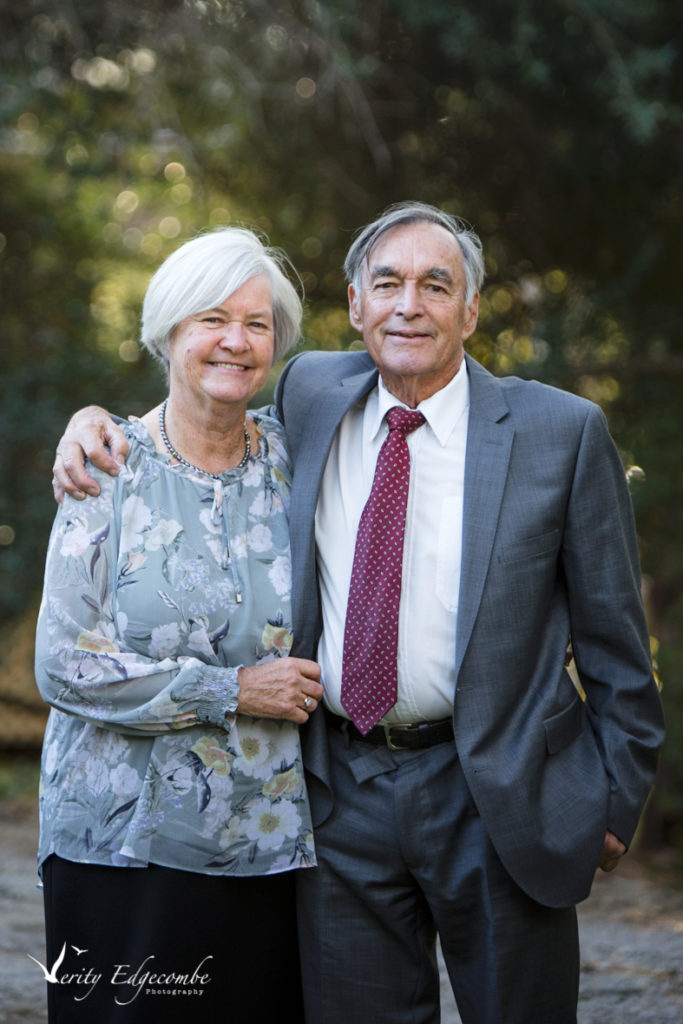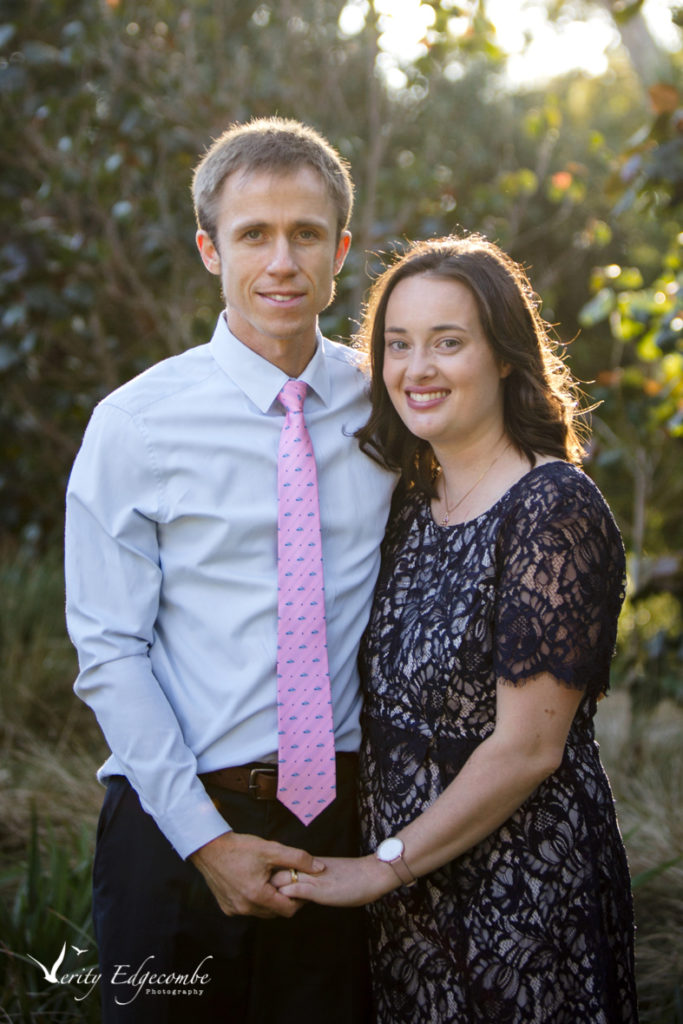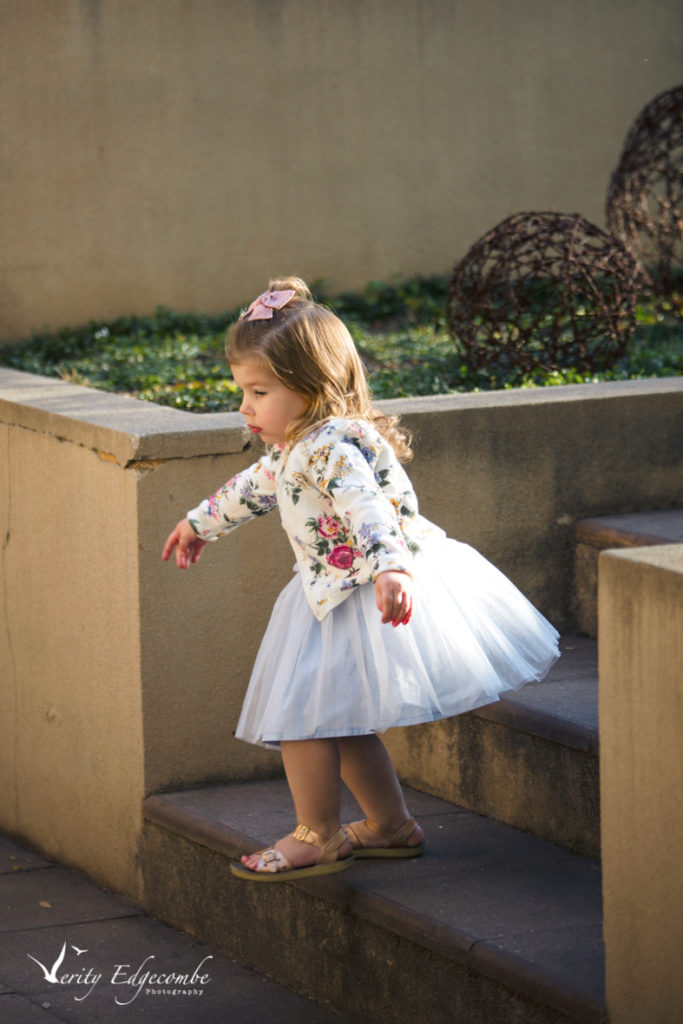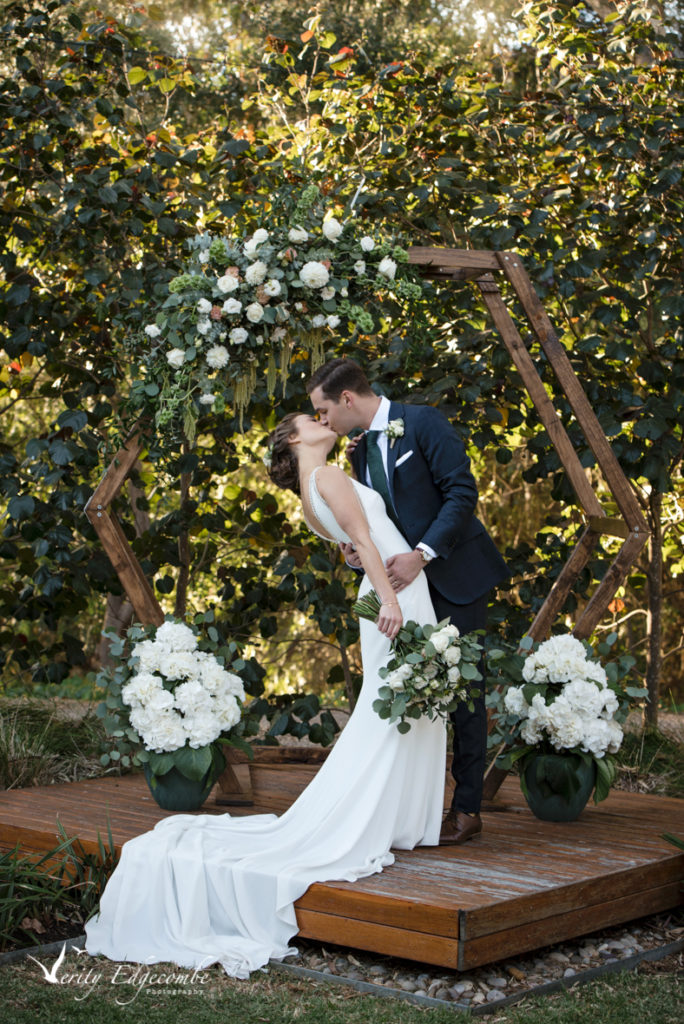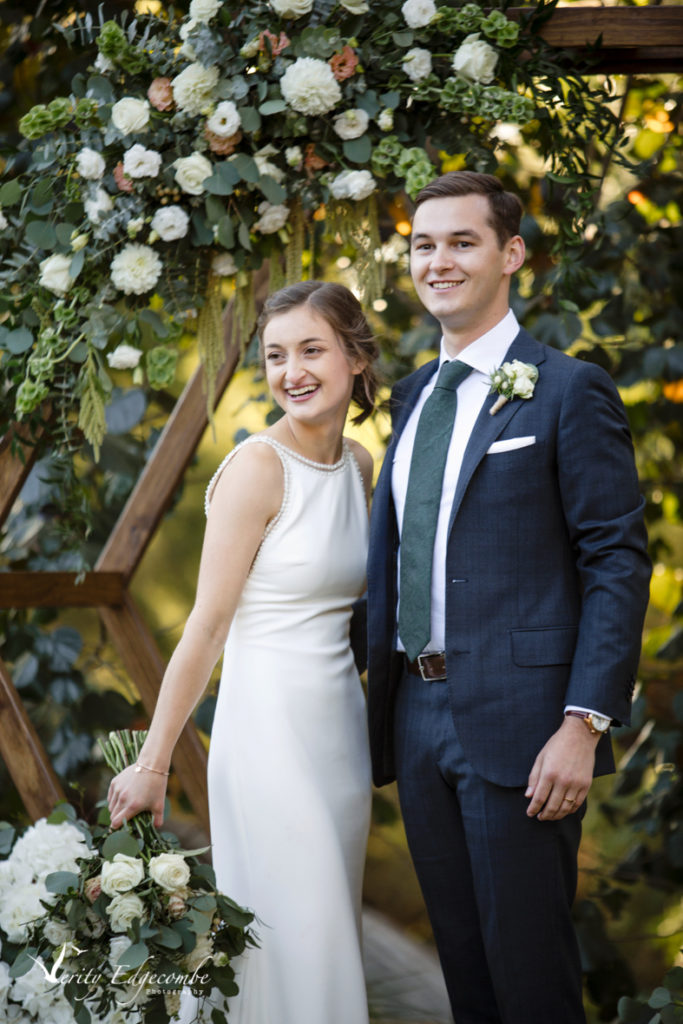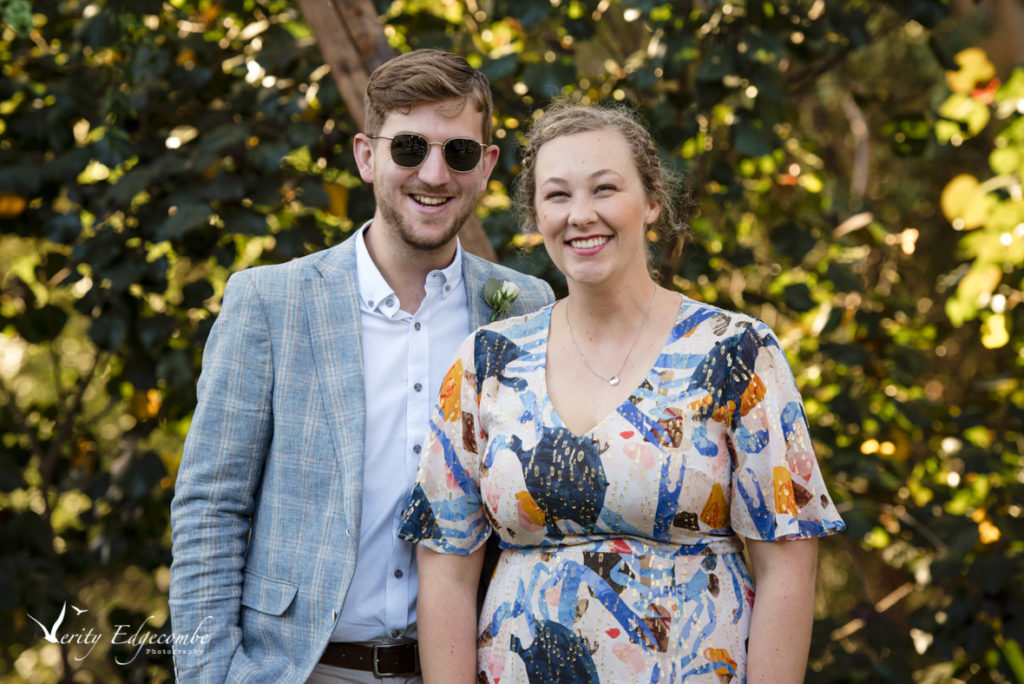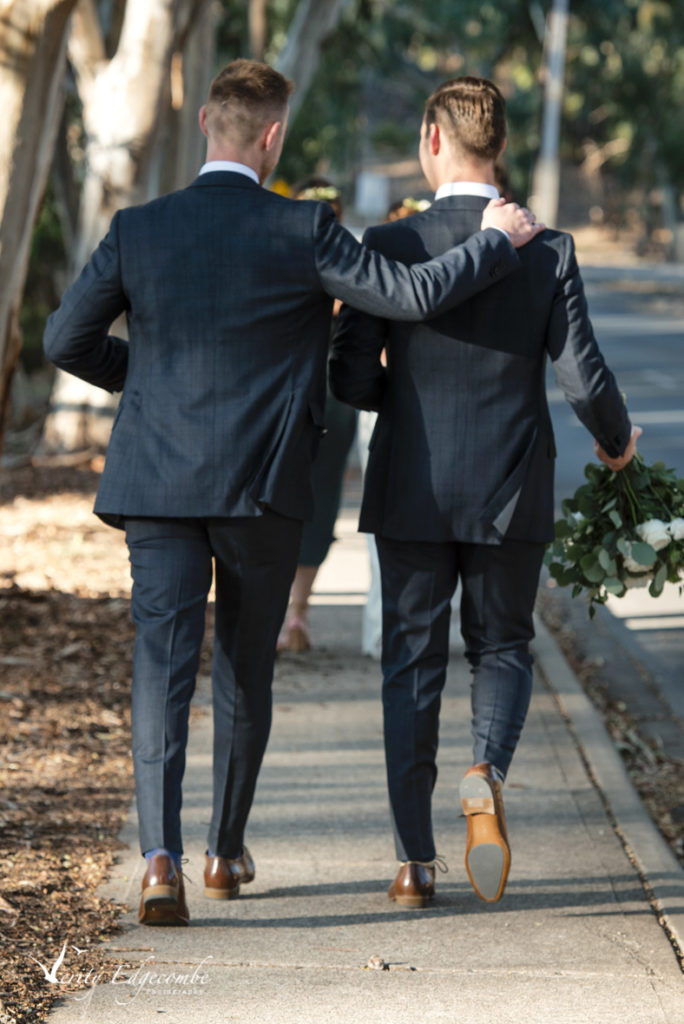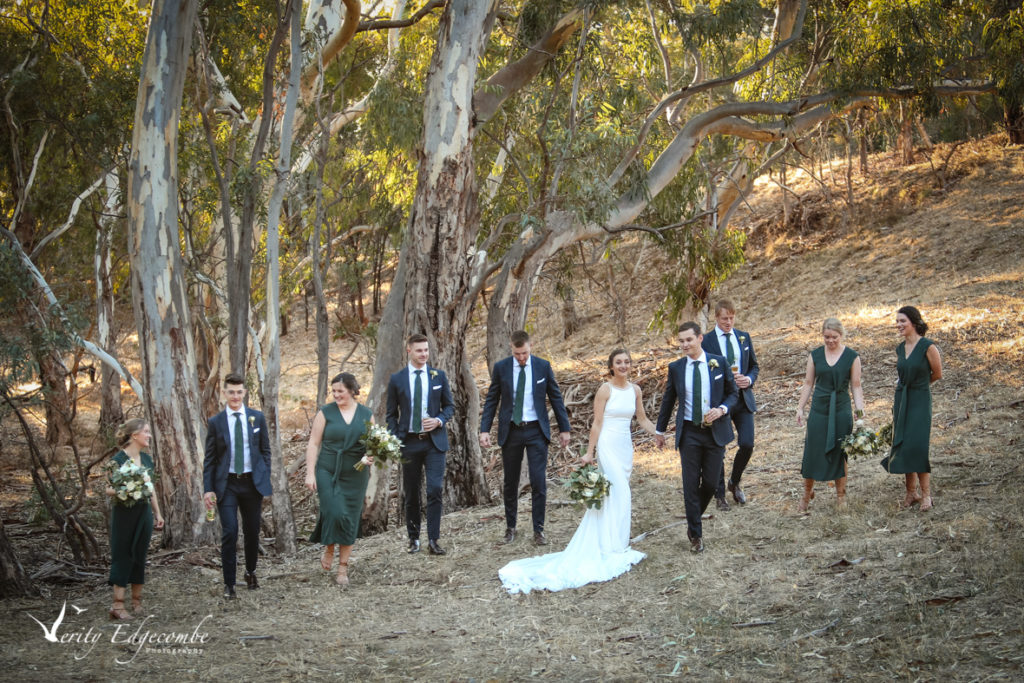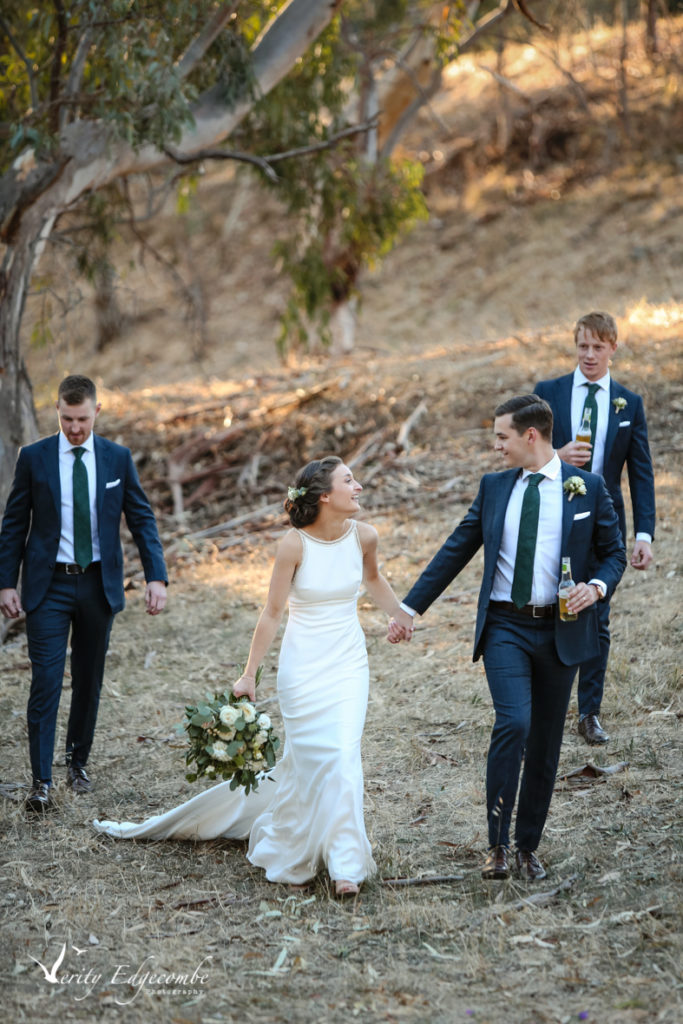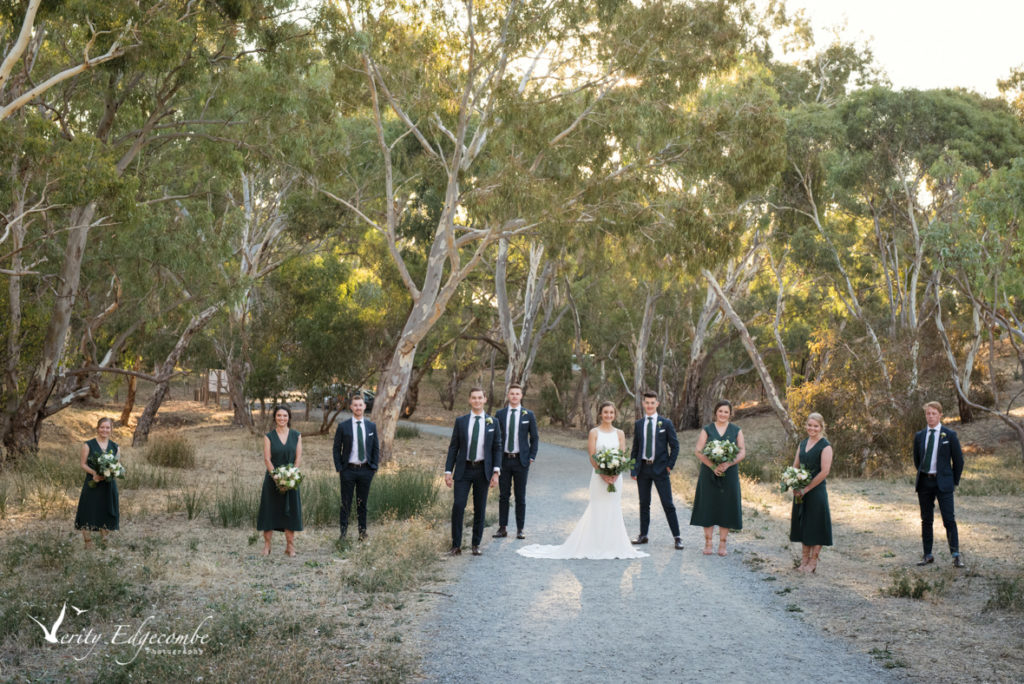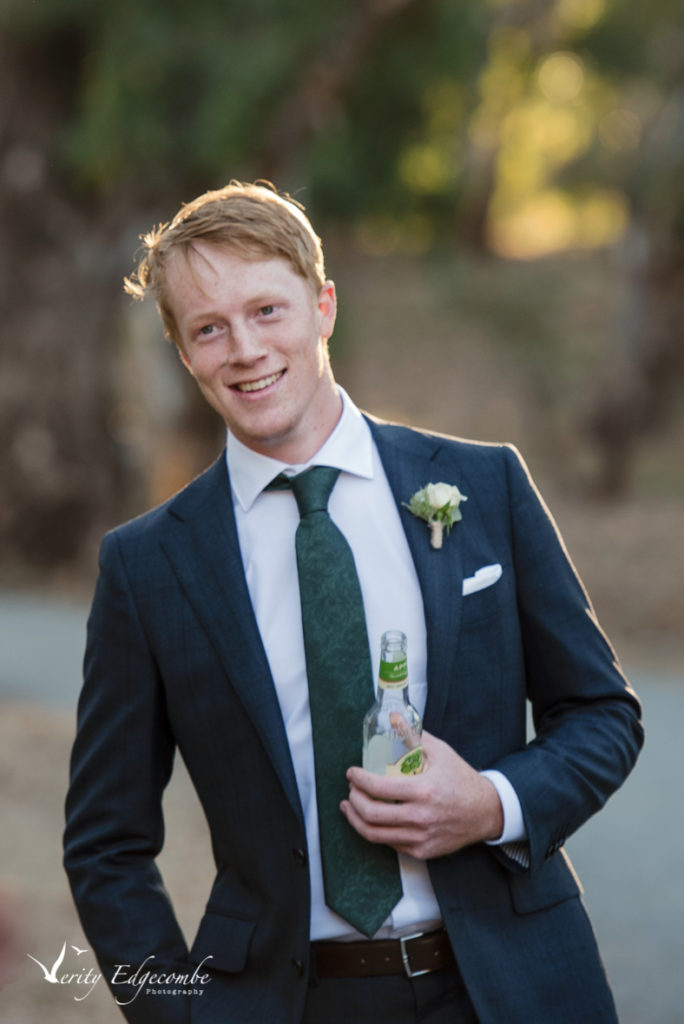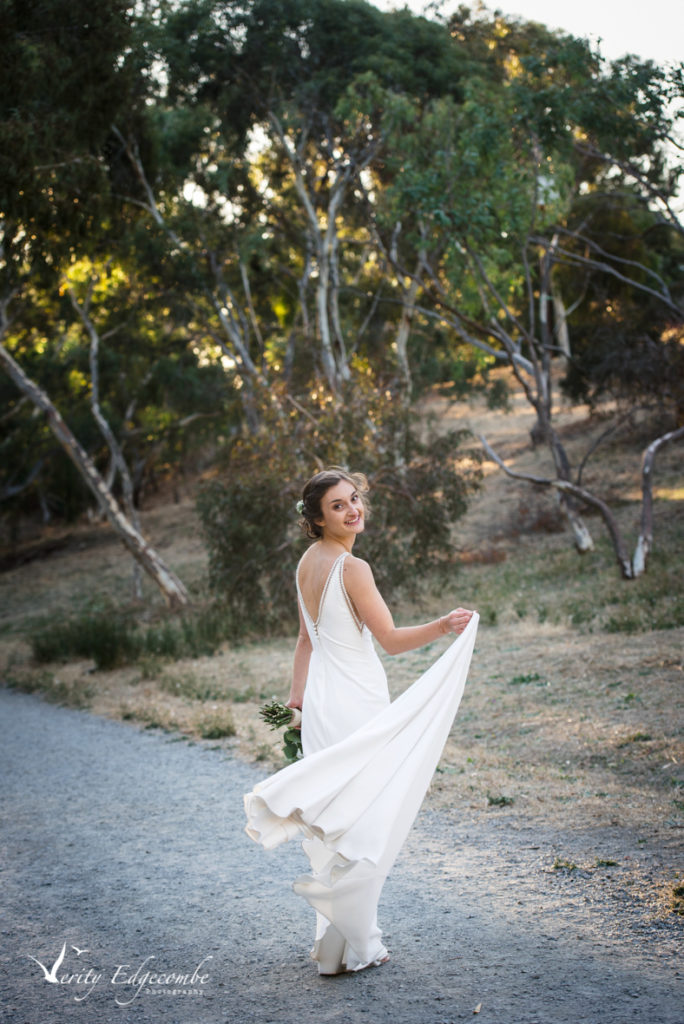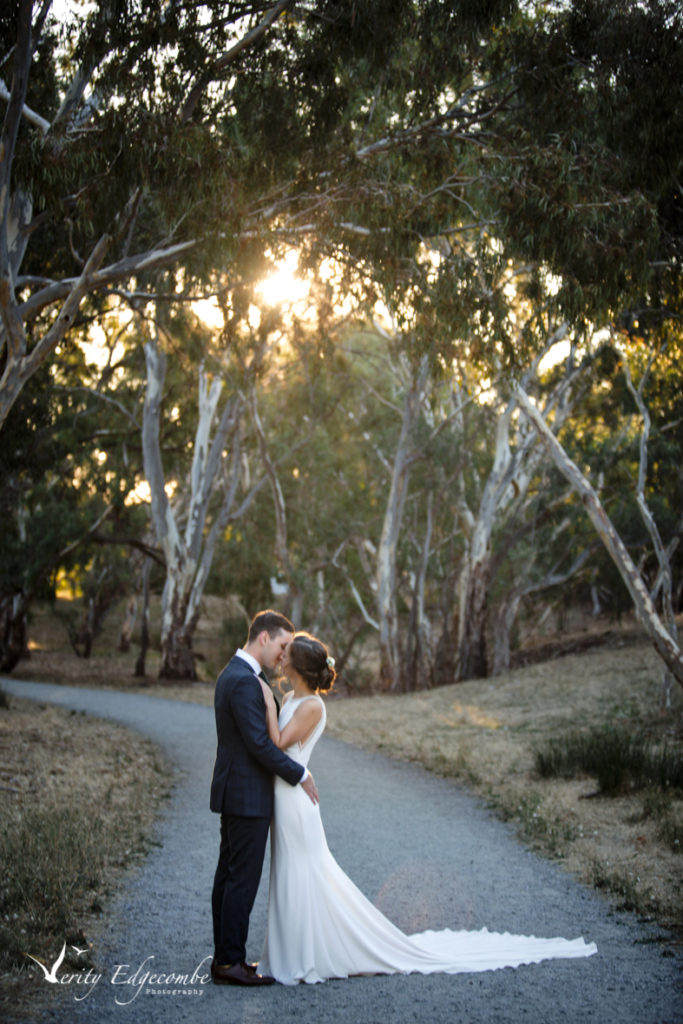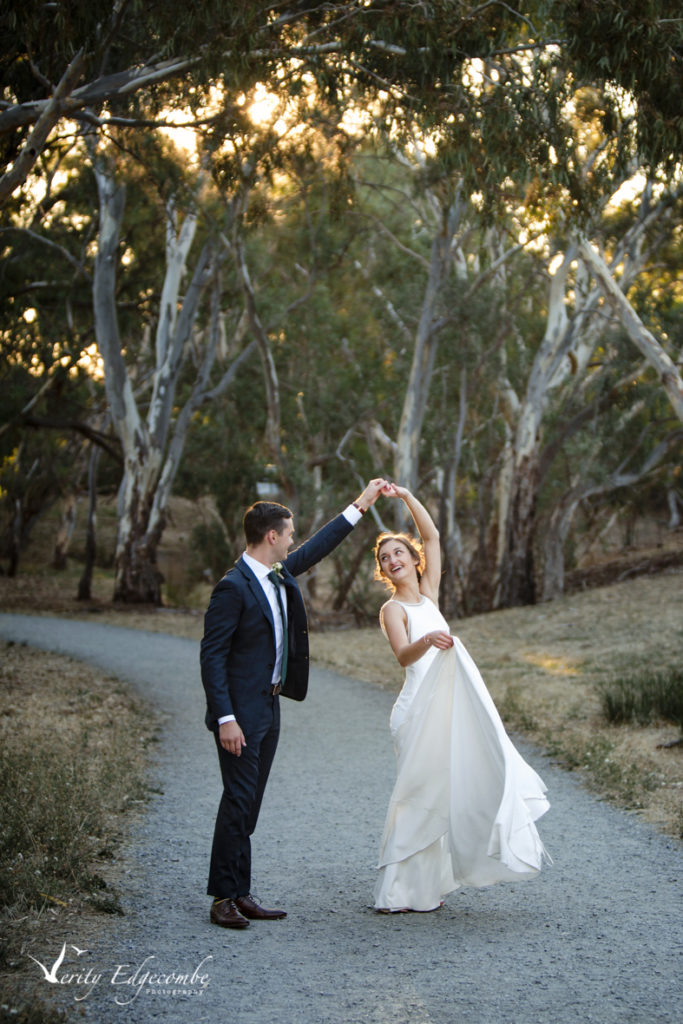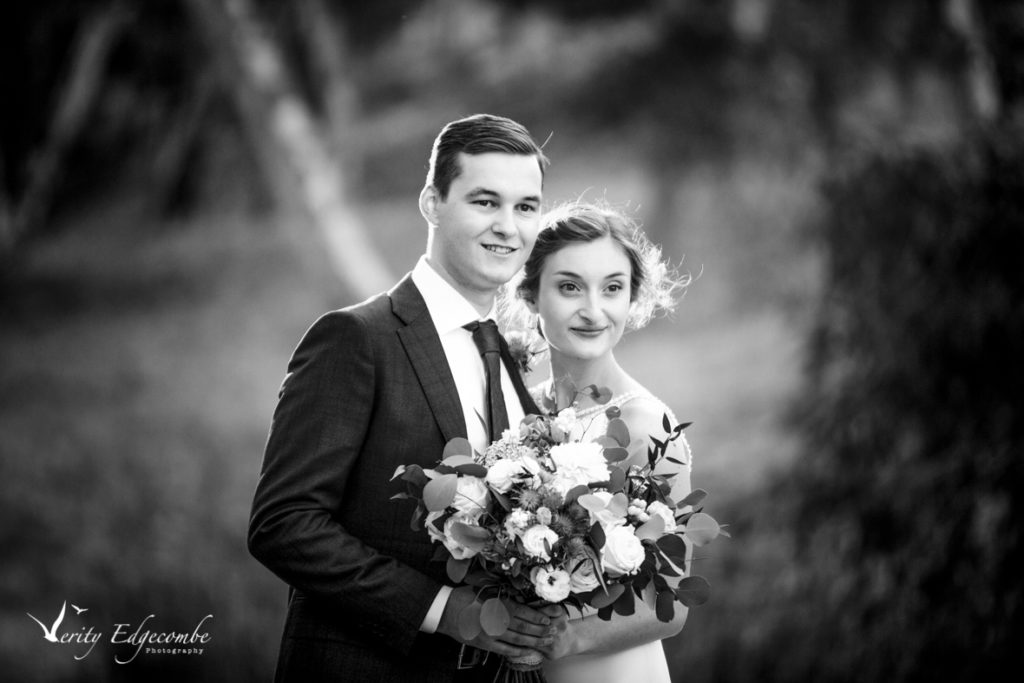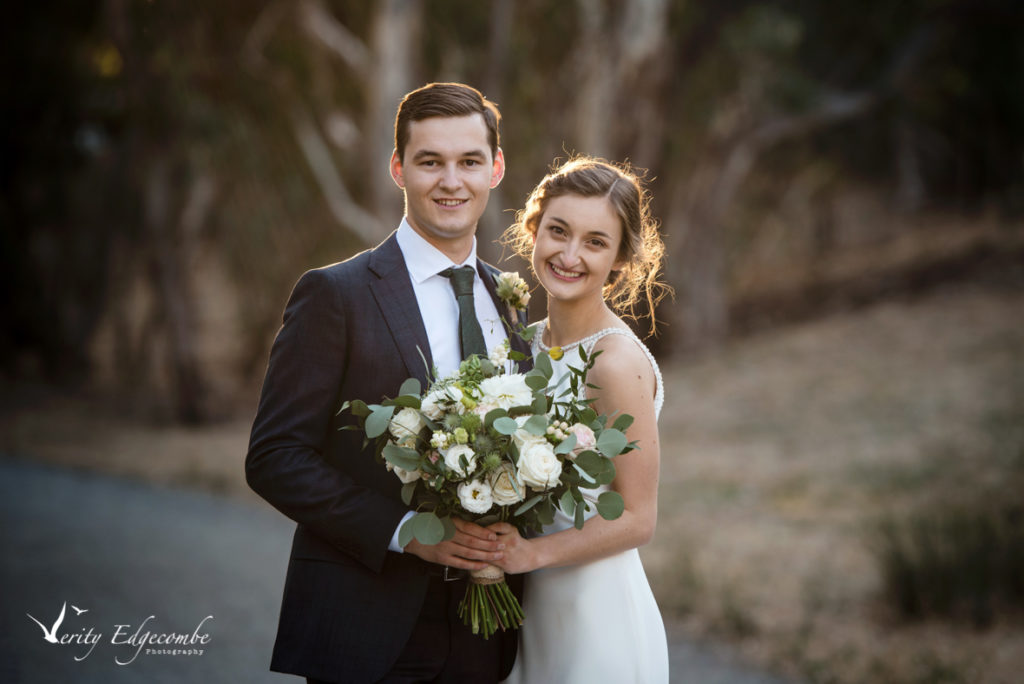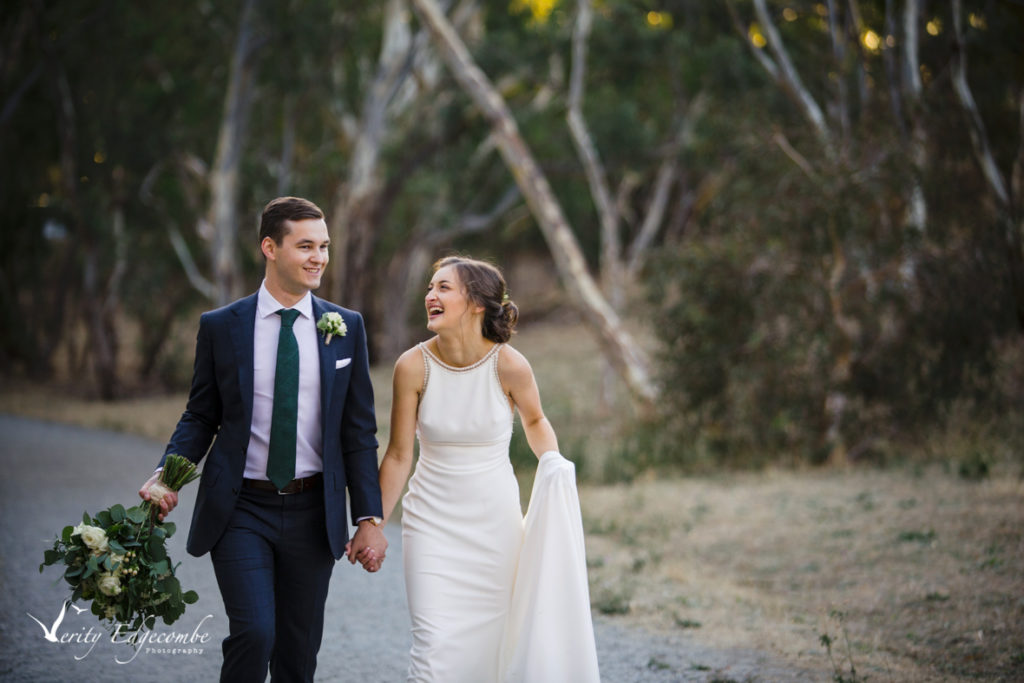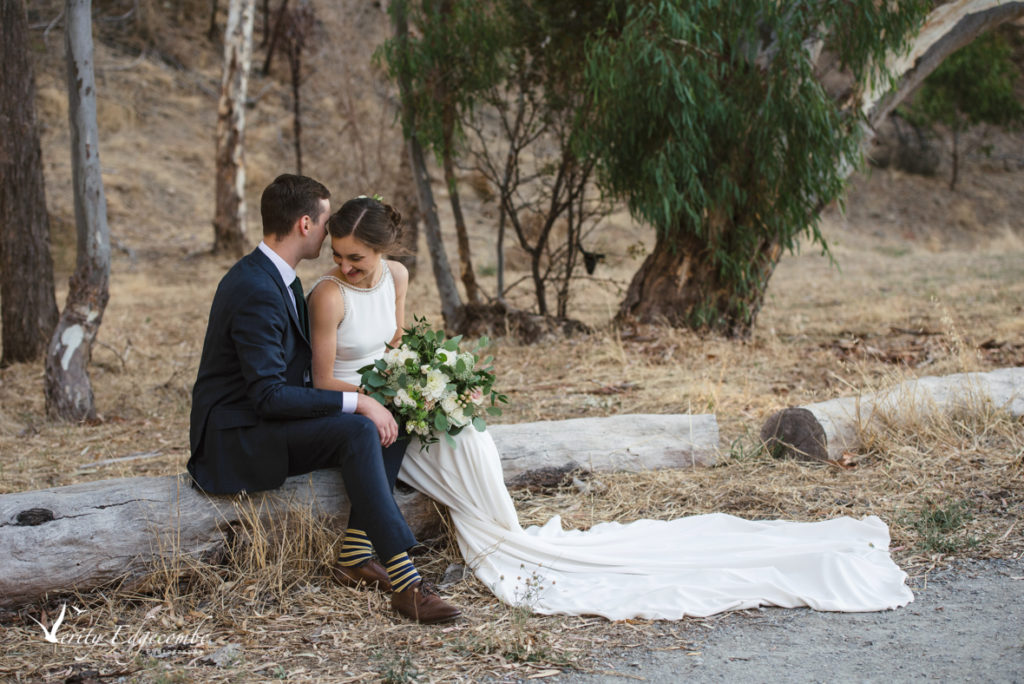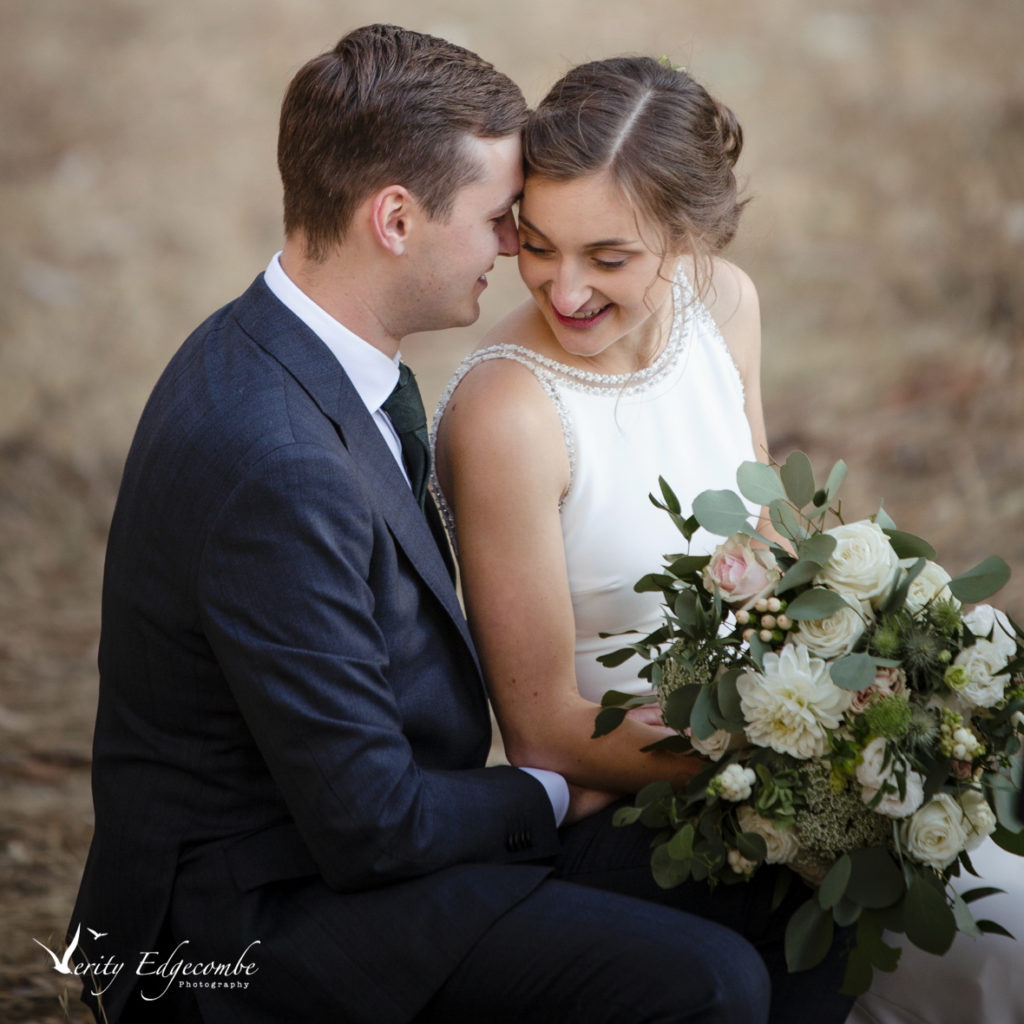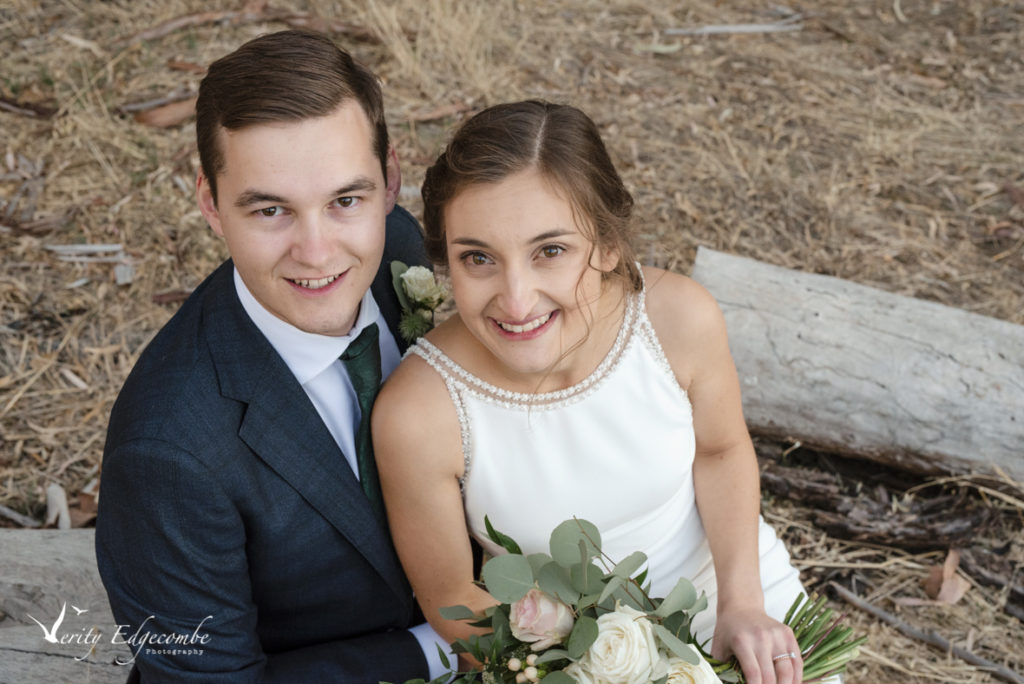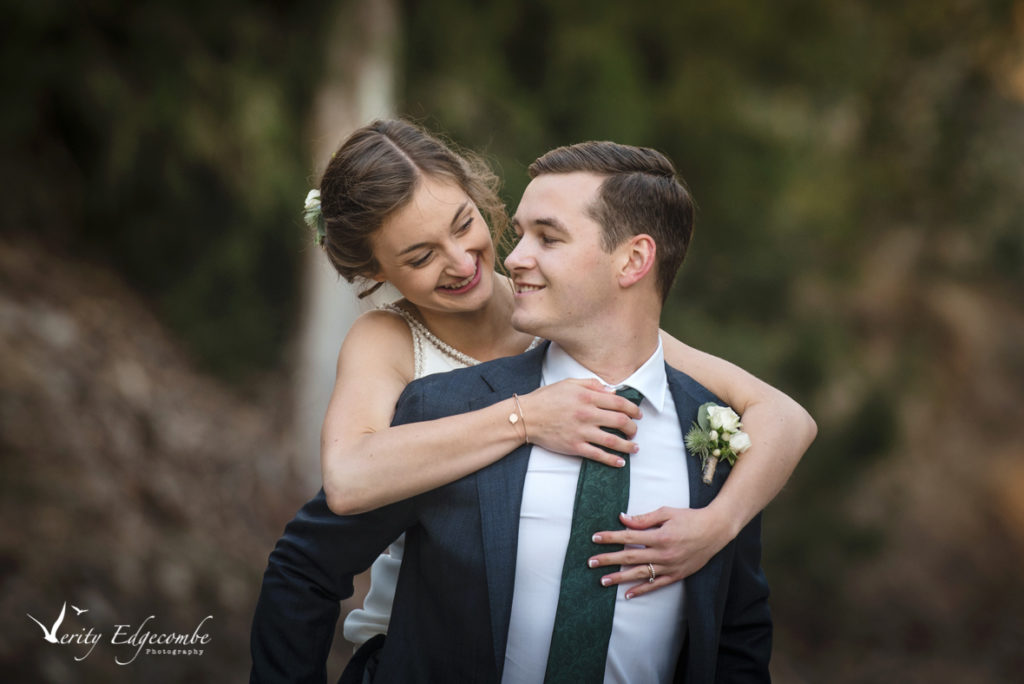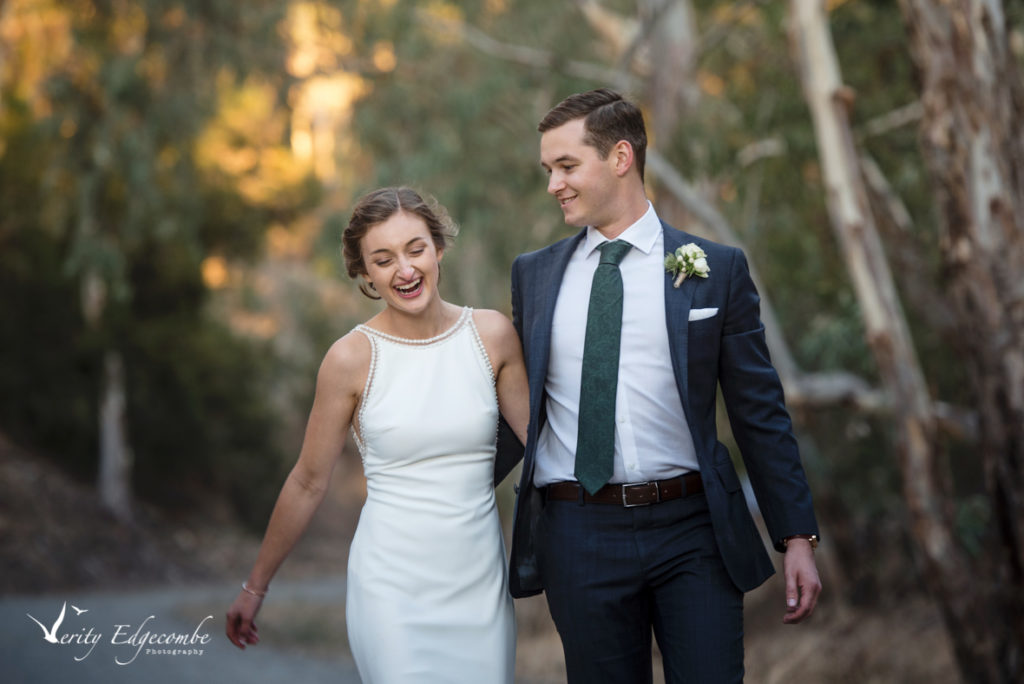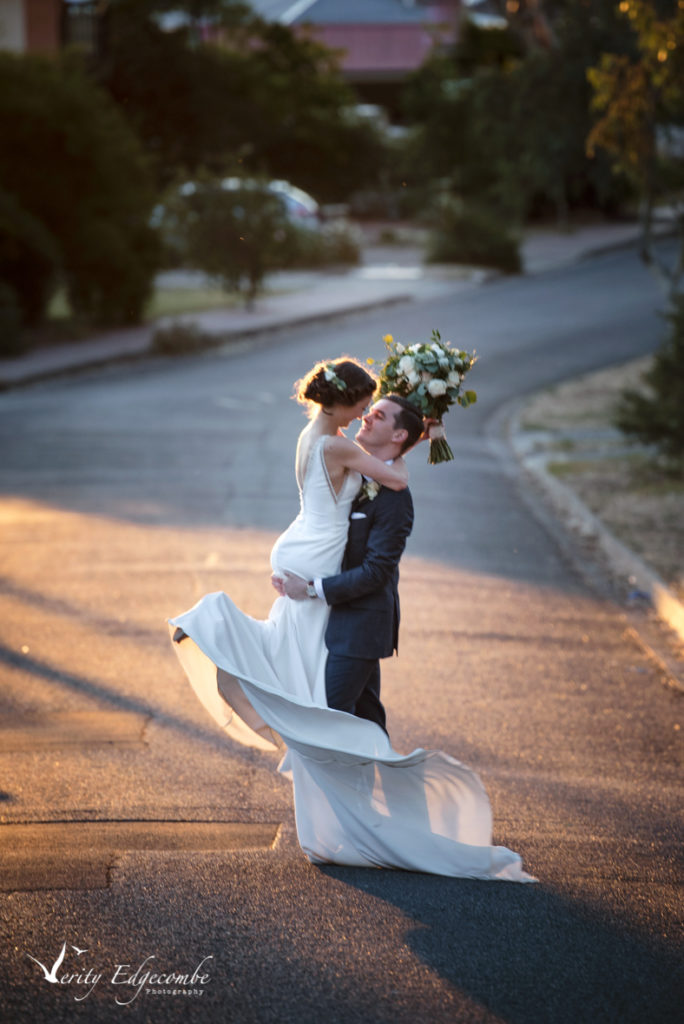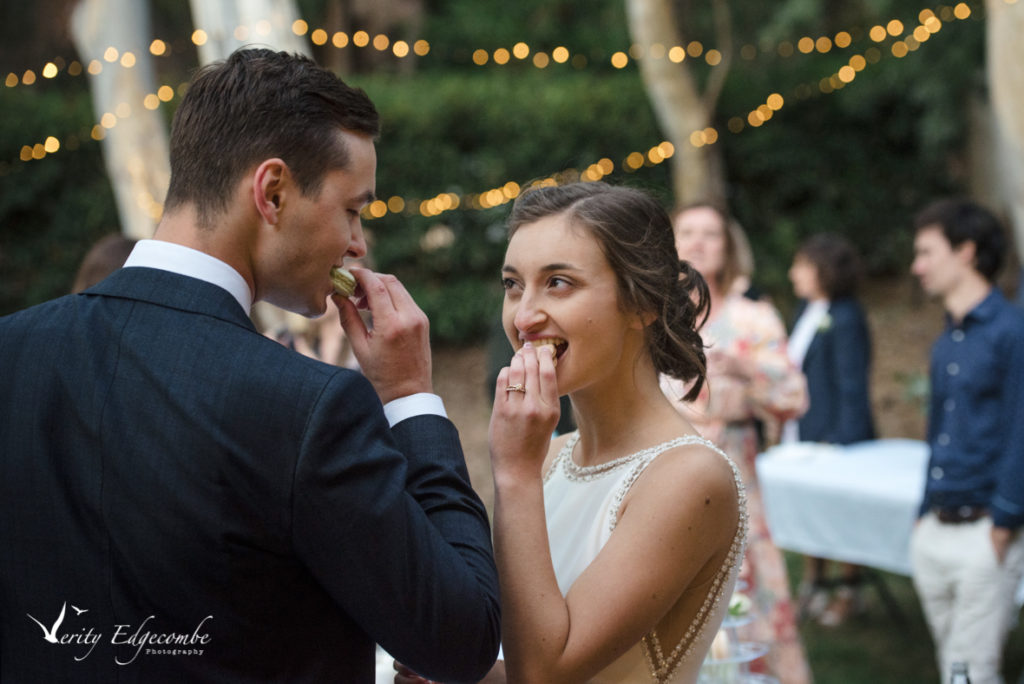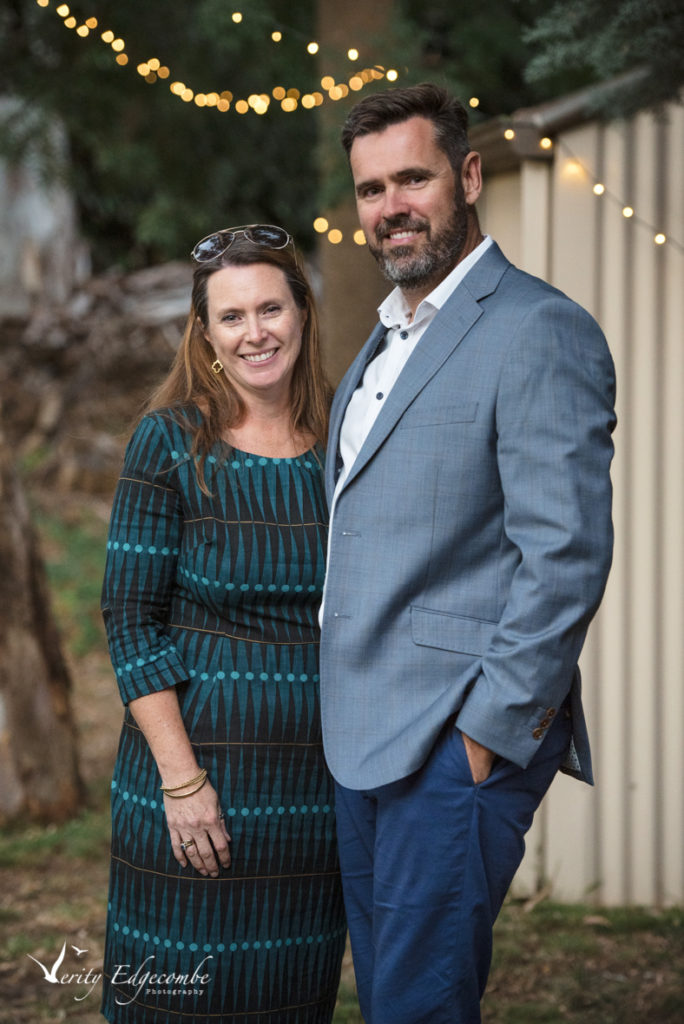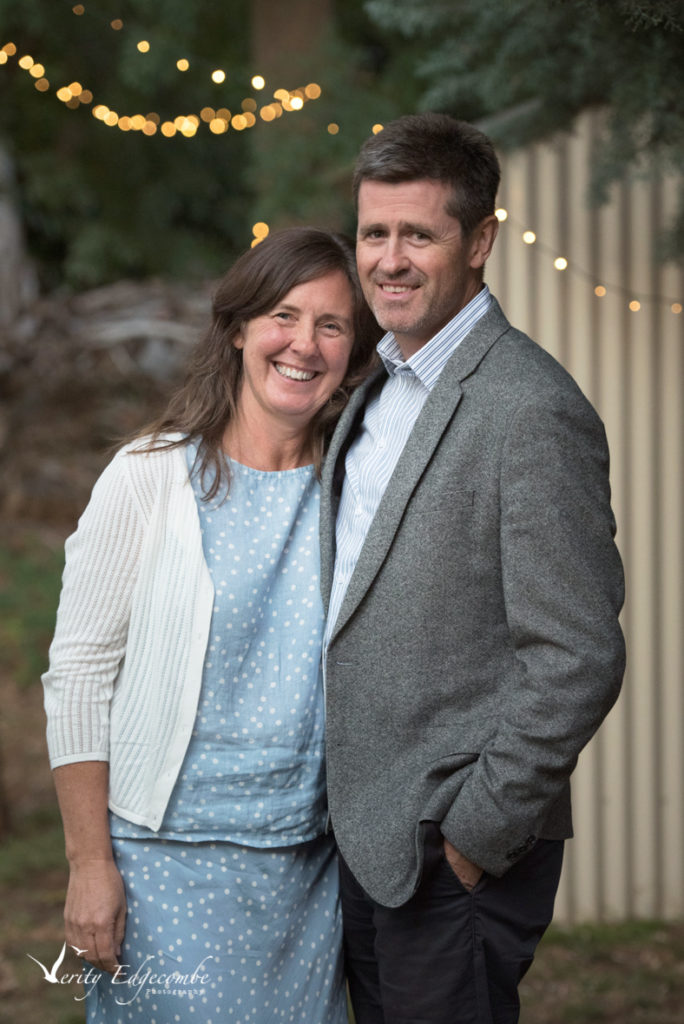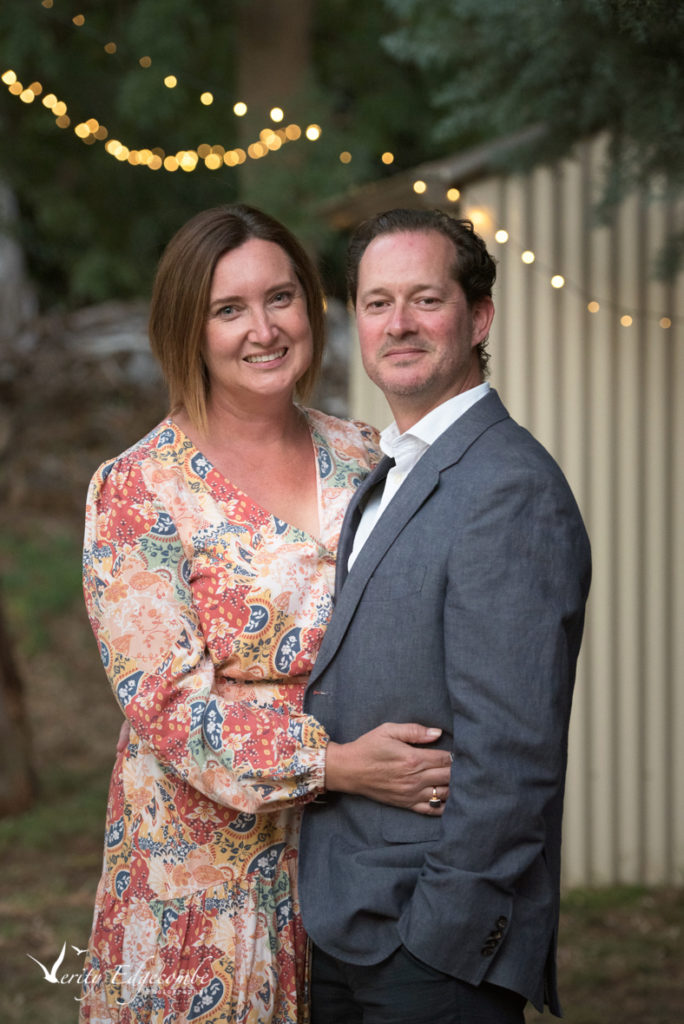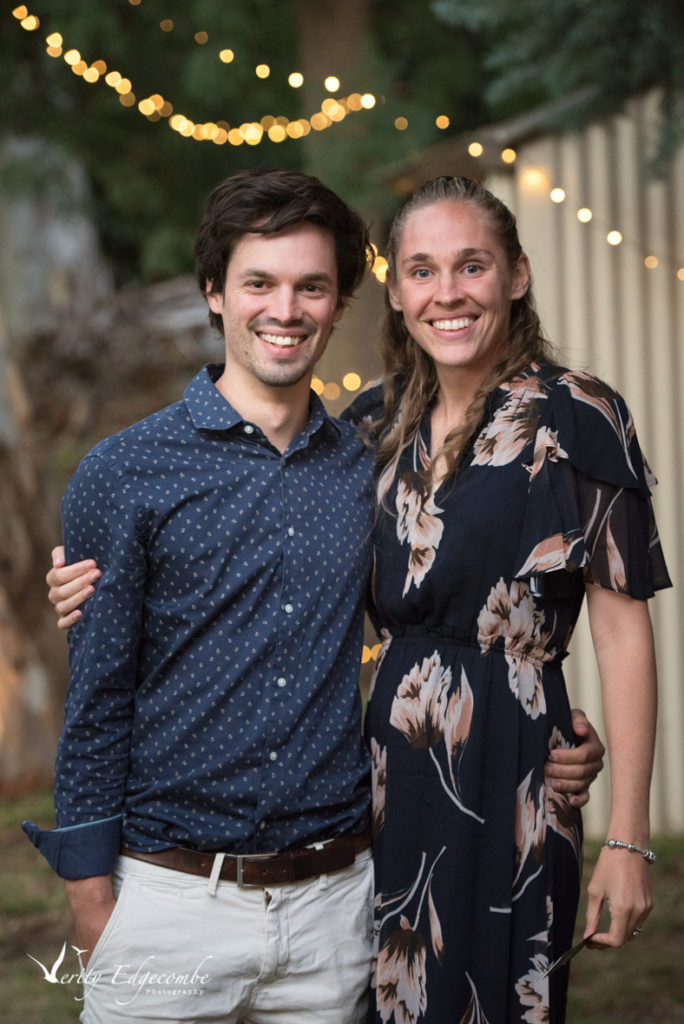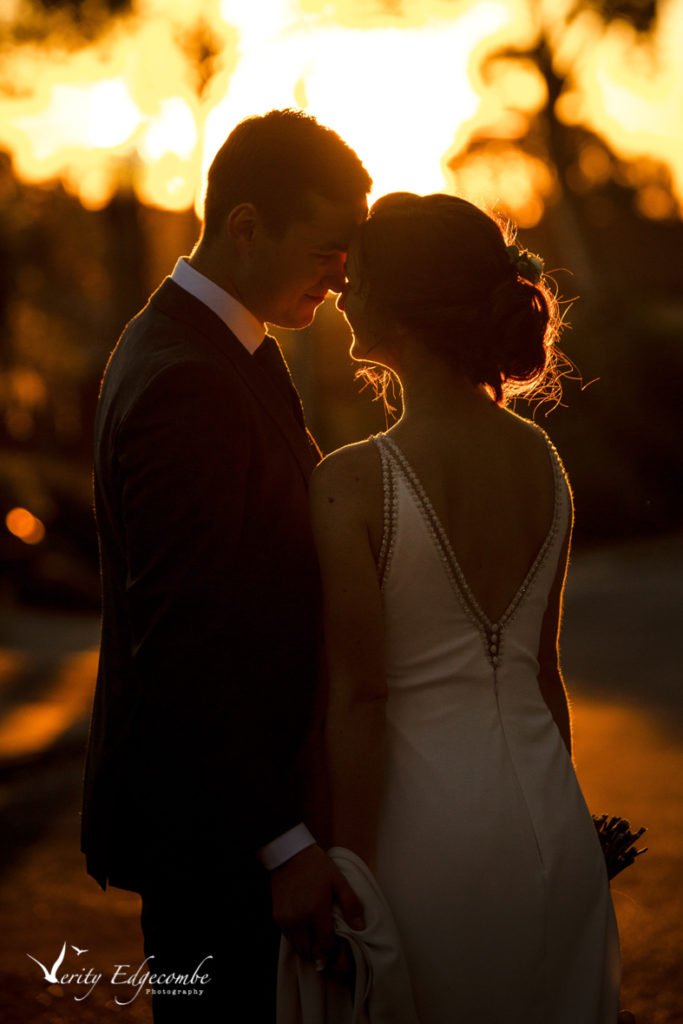 Wedding venue: Sax and Sarah's
Bouquets, hairpieces, flower arch, boutonnières, and table flowers: Everyday Gourmet SA
Aisle flowers: Beth Dennes, Alice Robson, Tay Mason Jacquie Casey
Dress: Pronovias Gown from Jenny & Gerry's Bridal
Hair: Cousin, Jess Martin
Rings: Opal Diamond Factory
Suits: MJ Bale
Marriage Celebrant: Peter Tretola
Afternoon Tea: Everyday Gourmet SA, Felicity Badams, Jane Tregenza, Emily Jamieson and other family and friends
Bridal party photos venue: Anstey Hill
Photographer: Verity Edgecombe Photography with the help of Ashlyn Cooper as the second shooter