Matt and Jess had a Woodhouse Manor Wedding by the tree-lined creek flowing through the 54-hectare property.
Perfectly matched, these lovebirds met as 16-year-old Venturer Scouts. Having lots of mutual adventuring friends, they spent many good times together.
Years later, having climbed the Scouts ladder to Roverhood, they attended the Stonyfell Winery Scouts Annual Rover Ball. It was the Rovers 90th anniversary and there was a lot to celebrate. As they danced two hearts worked out that they were destined for each other, and would dance again, this time as husband and wife!
A trip to Tasmania in August 2019 saw a ring on the finger, overlooking Wineglass Bay at sunrise; and a winter's day at Woodhouse saw their next step to 'happily ever after'.

Woodhouse is situated on Spring Gully Road near the beautiful Adelaide Hills town of Piccadilly. From a wedding photographer's point of view, it's a wonderful space to capture a couple's love story. There are ambling paths, pretty bridges, gracious magnolias, rolling fields and the two-storey mansion, Woodhouse Manor. A hint of autumn hung around, giving some lovely colour to the backdrop of some of the bride and groom portraits.
Nibbles by One More Bite were served and Kombi Keg brought their vintage VW up the hill for drinks on tap. It was a cold evening, but there was space inside Woodhouse Manor for guests to sit at tables to eat, and plenty of gas heaters and a wood fire outside for those who wanted to enjoy the evening under the stars! Sookie La La street food van cooked up a storm of oriental cuisines and Heidelberg supplied the delicious cake for cutting! Speeches and the first dance took place in the Woodhouse Manor ballroom and we even enjoyed a classic speech via Skype by Jess's brother, sitting on his couch, dressed as a groomsman, at home in the United Kingdom!

A three-fingered Scout salute to Matt and Jess for finding their soulmate and for taking off a laid-back, fun, and thoroughly enjoyable Woodhouse Manor wedding.
!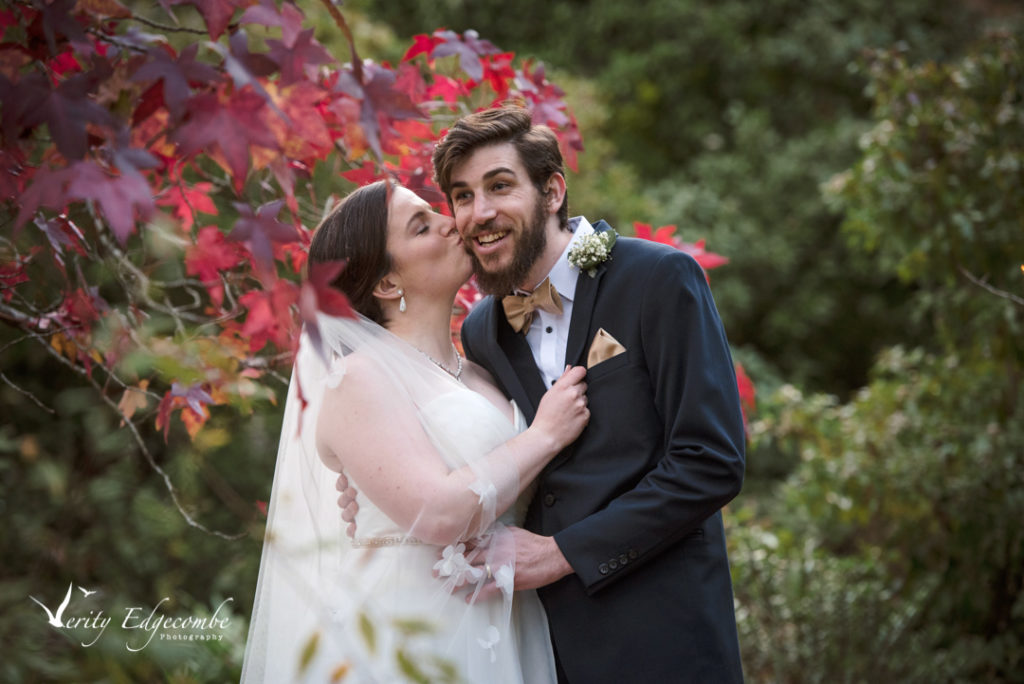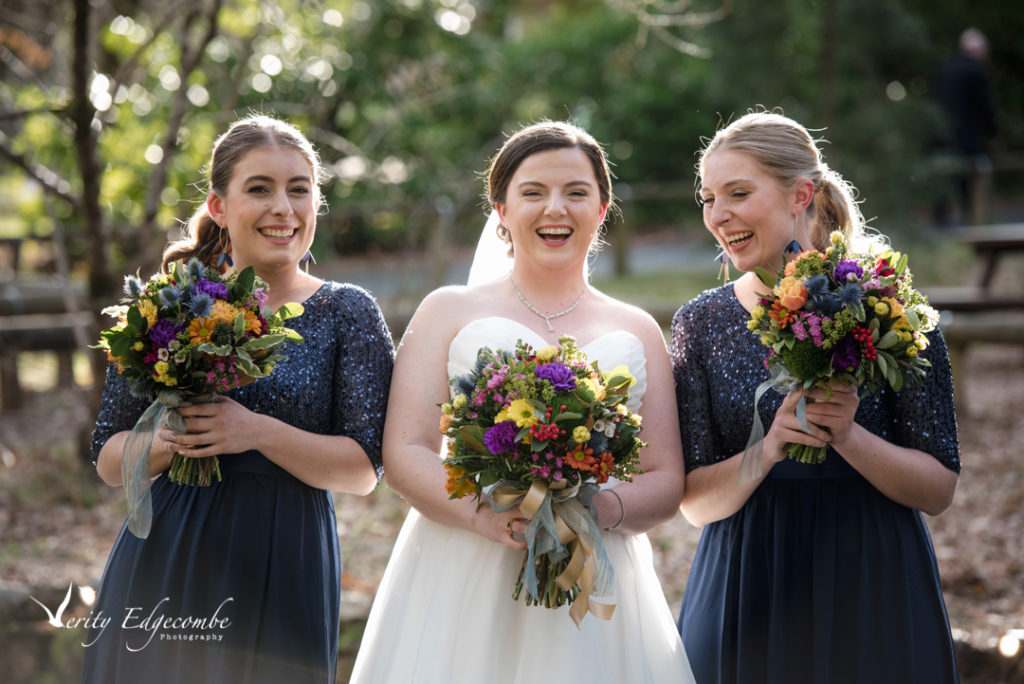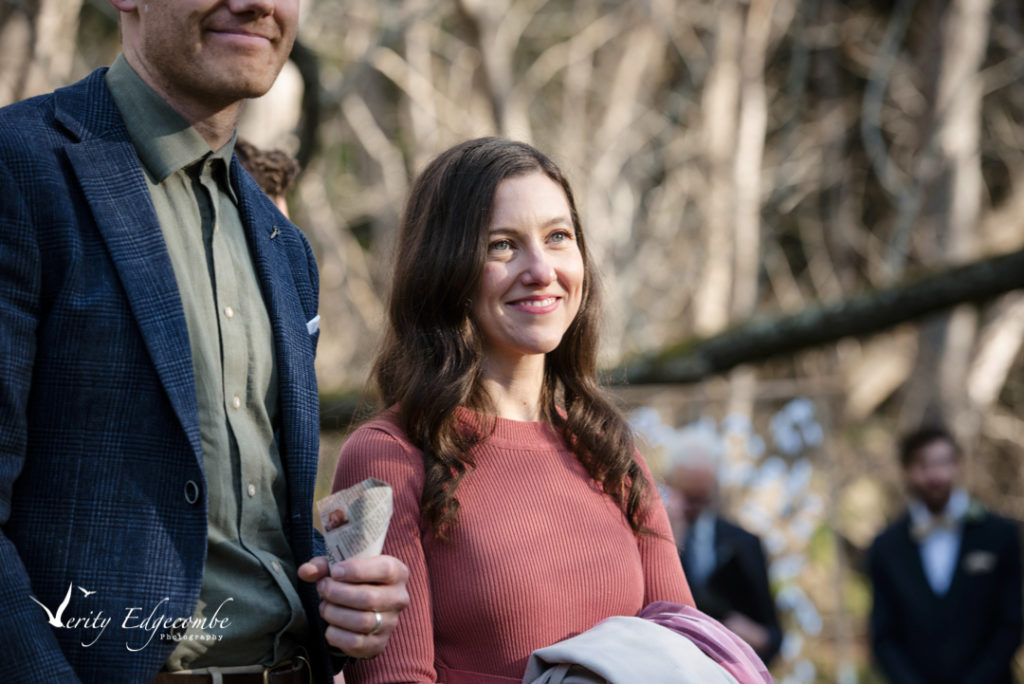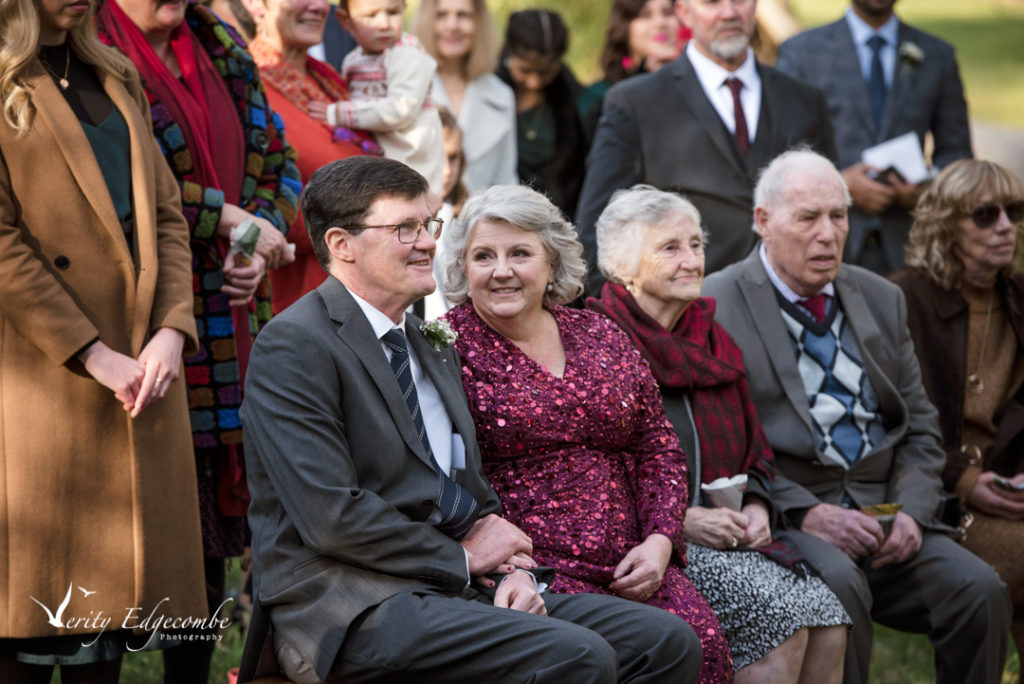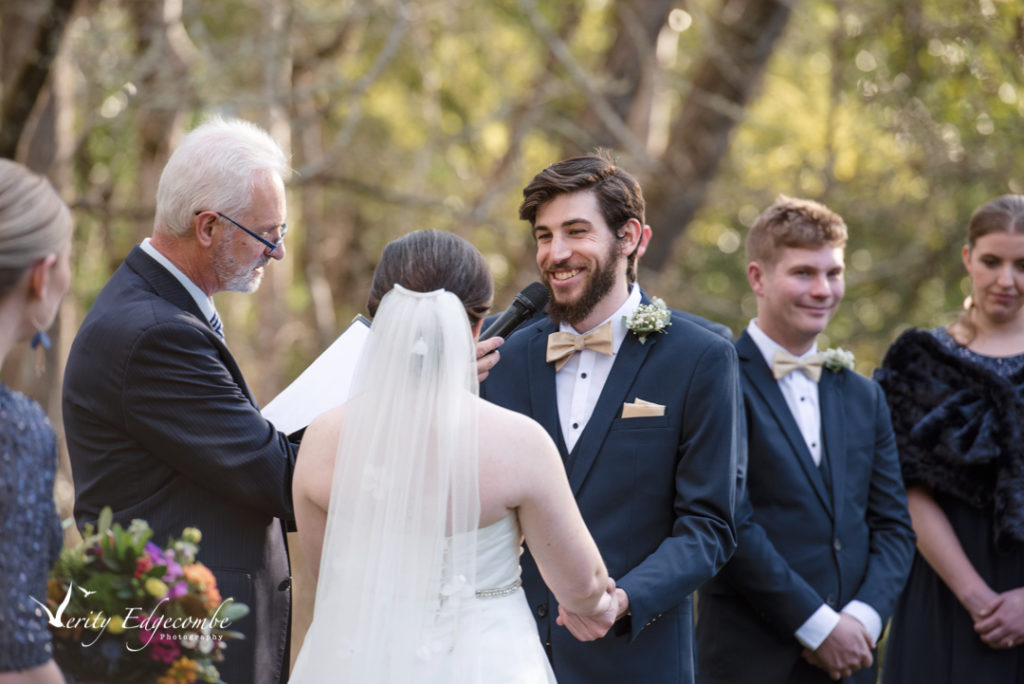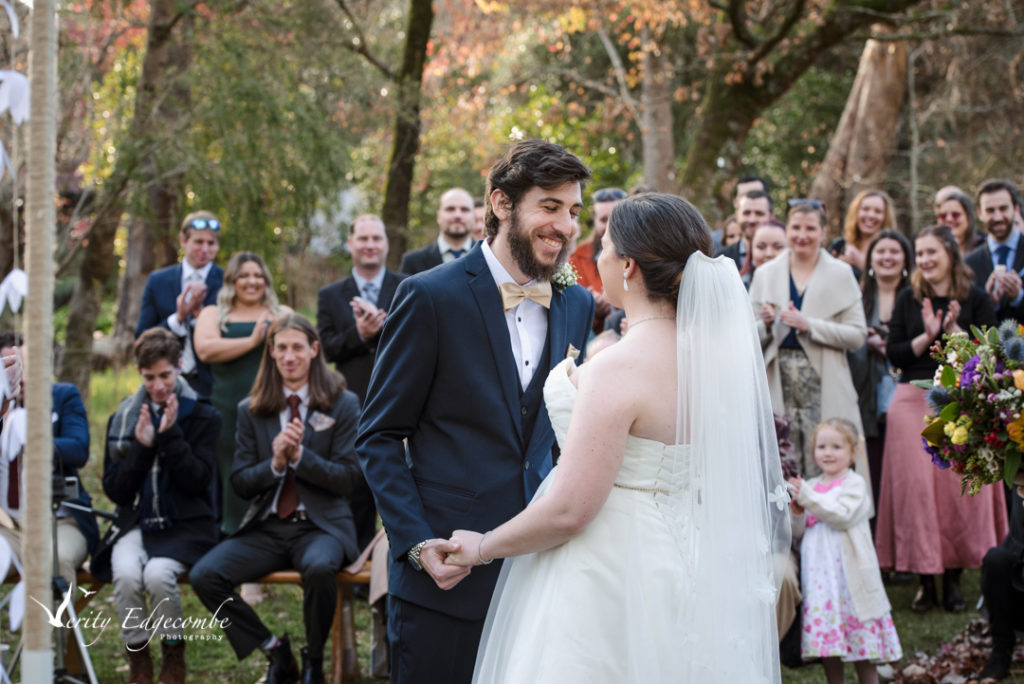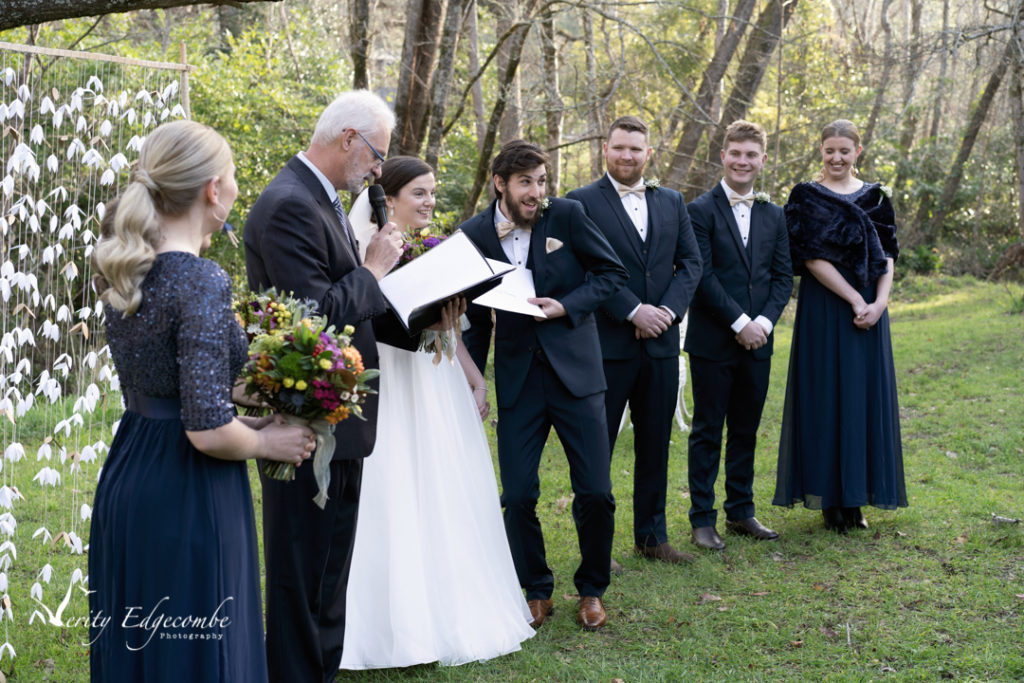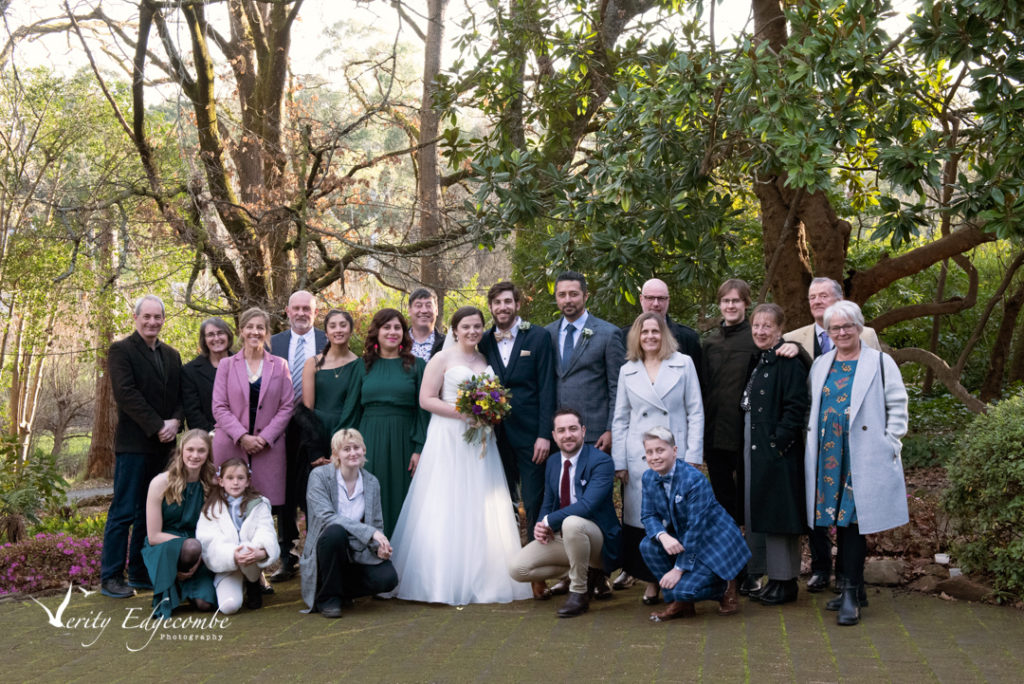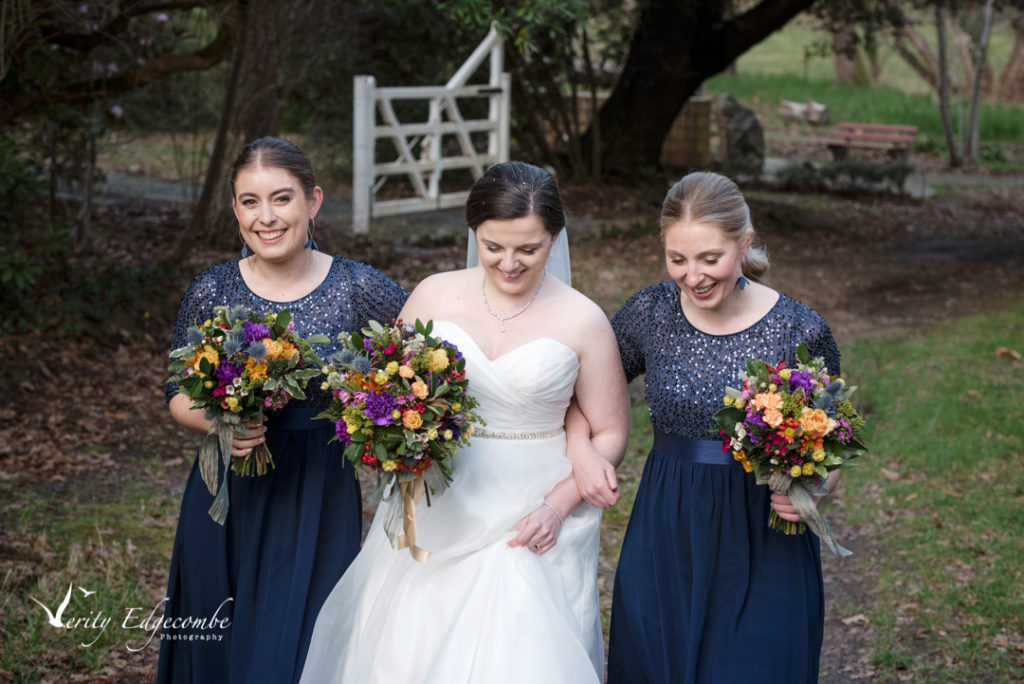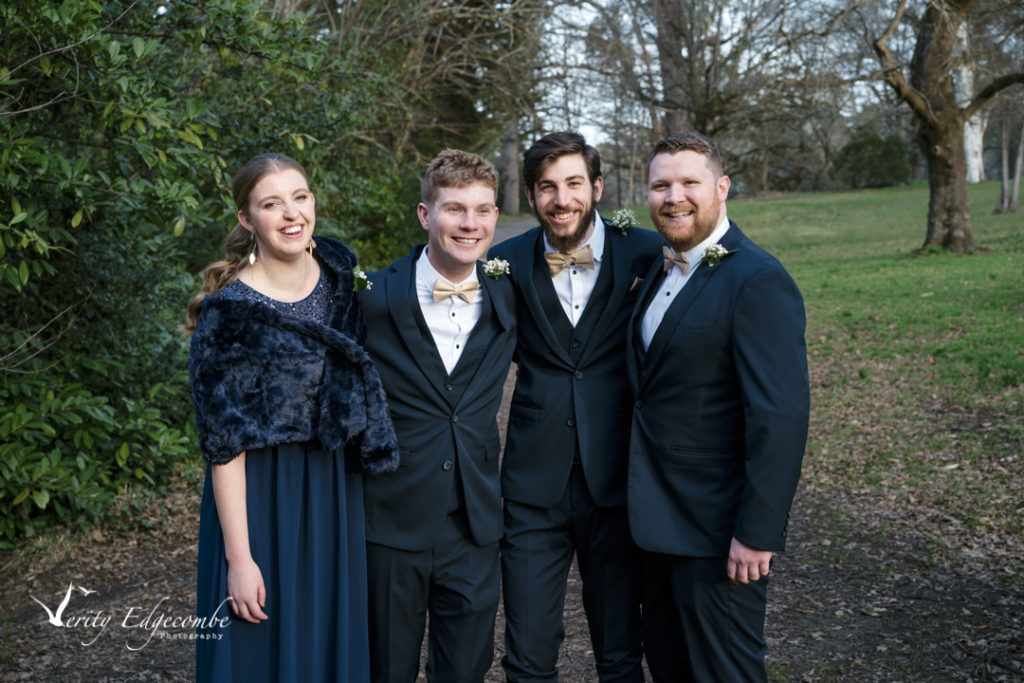 Photography by Verity and Hannah: Verity Edgecombe Photography