Magpie Springs Weddings


Magpie Springs Winery is a surprise oasis for weddings and other functions, close to Willunga and McLaren Vale and only 50 minutes from Adelaide's CBD. It has a lot of diversity, plenty of space and owners who are very accommodating and welcoming.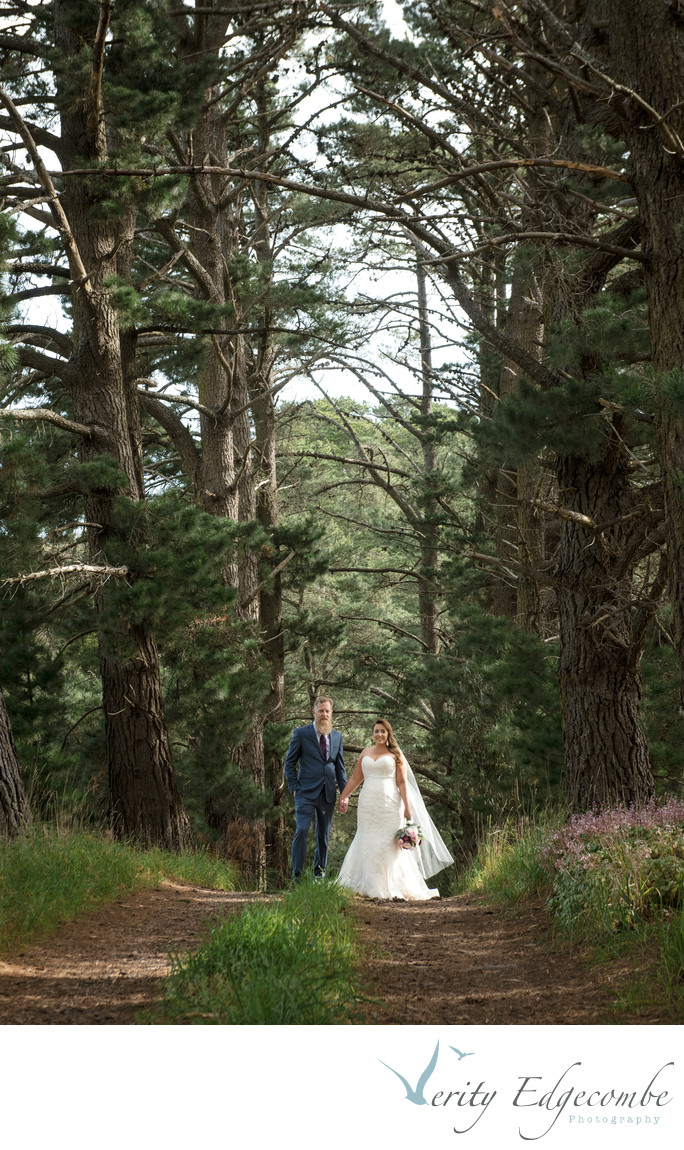 Beautiful tree-lined driveway at Magpie Springs

Magpie Springs has a lovely, relaxed country feel. The long driveway draws visitors through the pines into a peaceful, private space for you and your guests - you can feel the calm settling on your soul.
The winery is surrounded by picture-perfect vineyards that produce Magpie Springs' own wines. An authentic cottage houses original artwork, gifts, a bar area, and delicious brewed coffee.
Guests can picnic on the garden lawns, use the tables and chairs provided, or wander in the picturesque cottage gardens during cocktail hour. There is a large grassed area for wedding ceremonies, shaded by trees and overlooking the quiet hills and surrounding vineyards.
There are many different options for those perfect wedding photographs - the arches, the gardens, the vineyards, the cottage, and rows of tall trees creating a forest setting.
Avril is a wedding expert, almost able to guess what you want, and ready to supply whatever you need onsite - wedding planners, celebrants, caterers, musicians, photographers - you name it! Your dream day is yours to shape just as you wish, and Magpie Springs will help you realise and achieve your vision. You can choose from Avril's list or find your own service providers.
If you would like to discuss photography for your special wedding day, send me a message.
Contact Avril to discuss the venue on 08 8556 7351.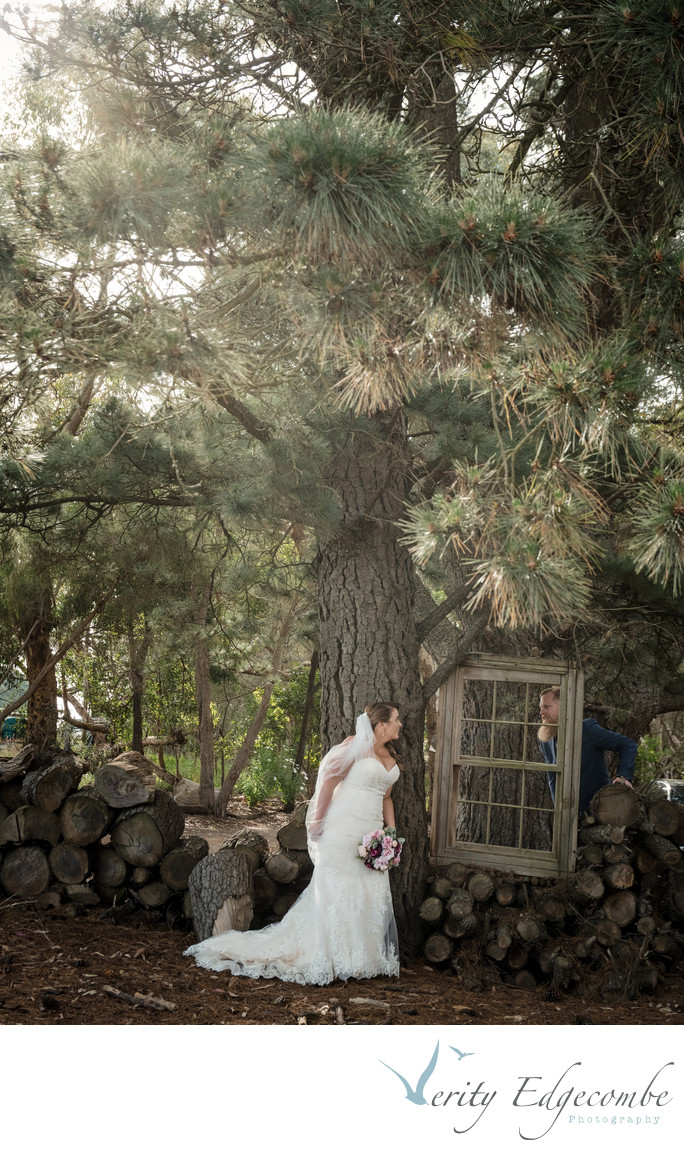 If you are looking for a few quirky photos, then Magpie Springs can provide that!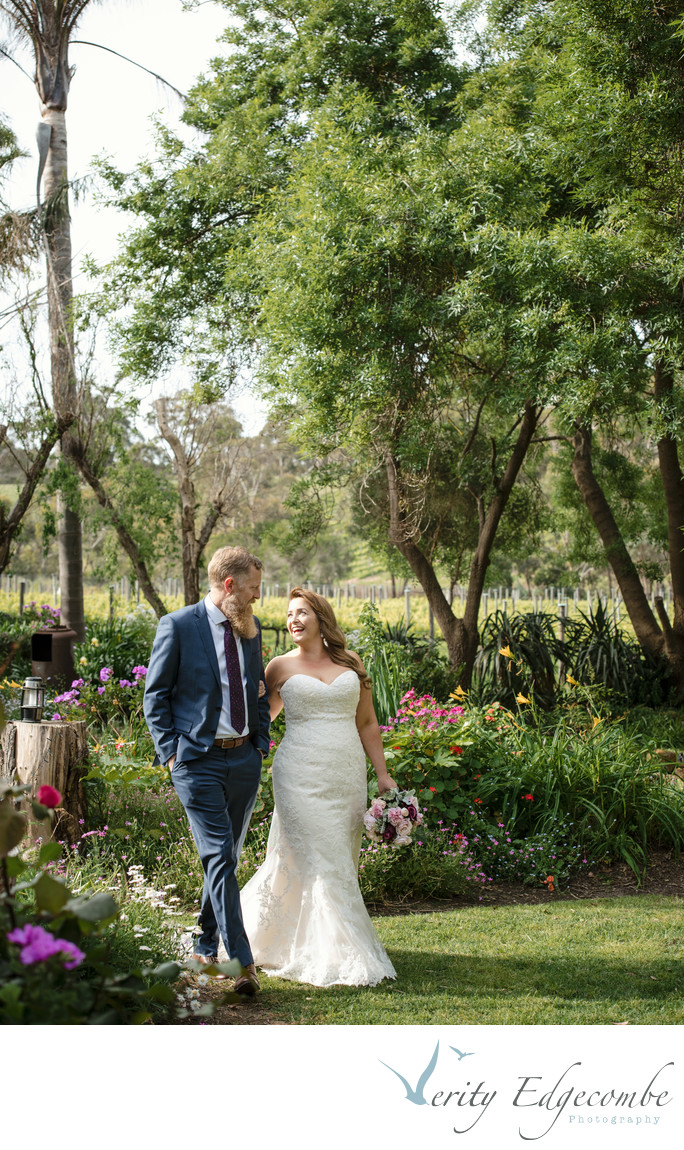 It would take some work to keep these gardens so well maintained and colourful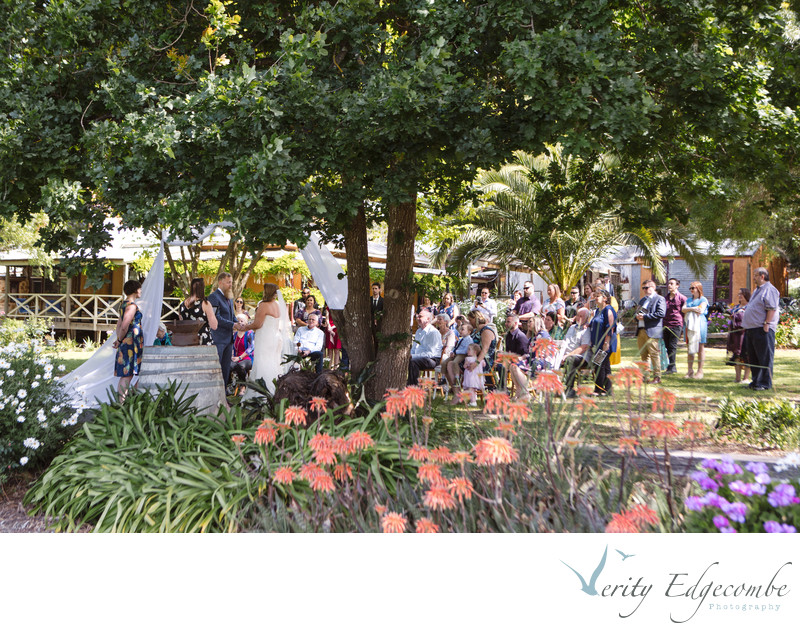 Wedding ceremonies can be held in the gardens under the shade of large trees,
with the vines and hills to the side and in the foreground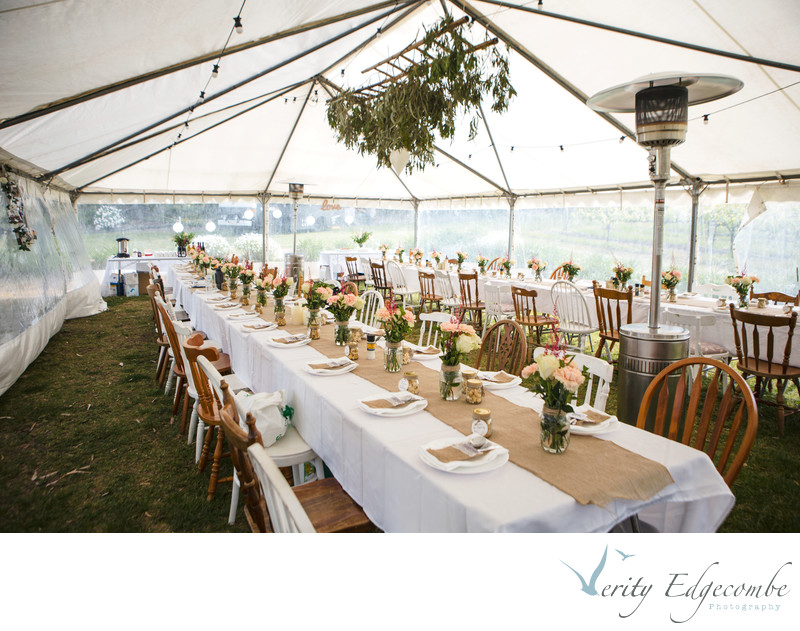 Having a marquee with clear panels means your guests can be comfortable inside but still enjoy the views over the vineyards and cottage gardens. Caterers can park close by for easy access.