I'm a lifestyle family photographer from the Adelaide Hills. Servicing families from the Barossa Valley, Fleurieu Peninsula, Murraylands, Adelaide and the Adelaide Hills, I hang out with beautiful families and capture the here and now! I love documenting the family dynamics, your warmth and love, and the crazy!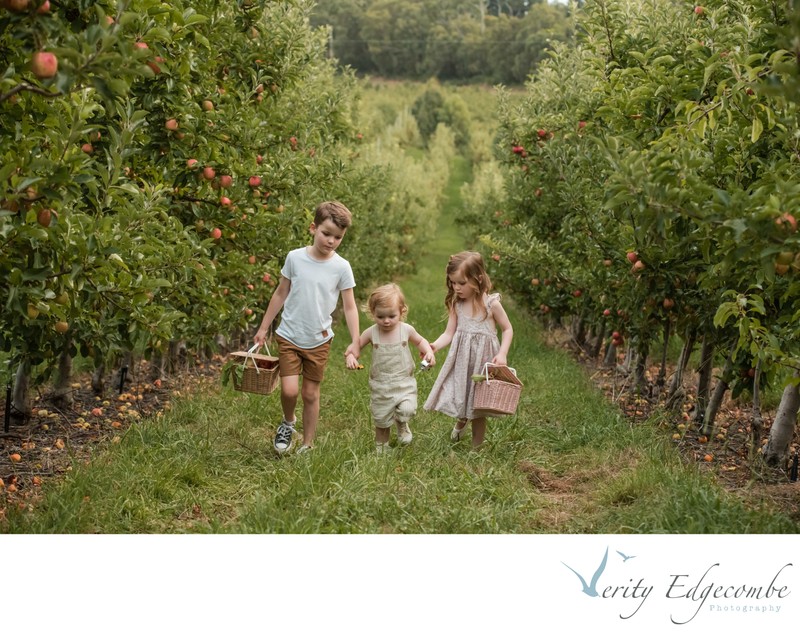 I encourage you to bring the family dog, the treasured Jellycat, and the family's picnic basket. We will take some official 'look at the camera' photos and photos of you just hanging out together doing your thing so that we can tell your story.
I have no expectations about how your kids behave. Often a little one is tentative when they first arrive at their family photoshoot. I like to give that child space and photograph the 'not so shy' kids. This gives the bashful time to warm up and see it's not so scary after all! By the end of the shoot, they often prove they aren't so introverted after all but rather the family clown!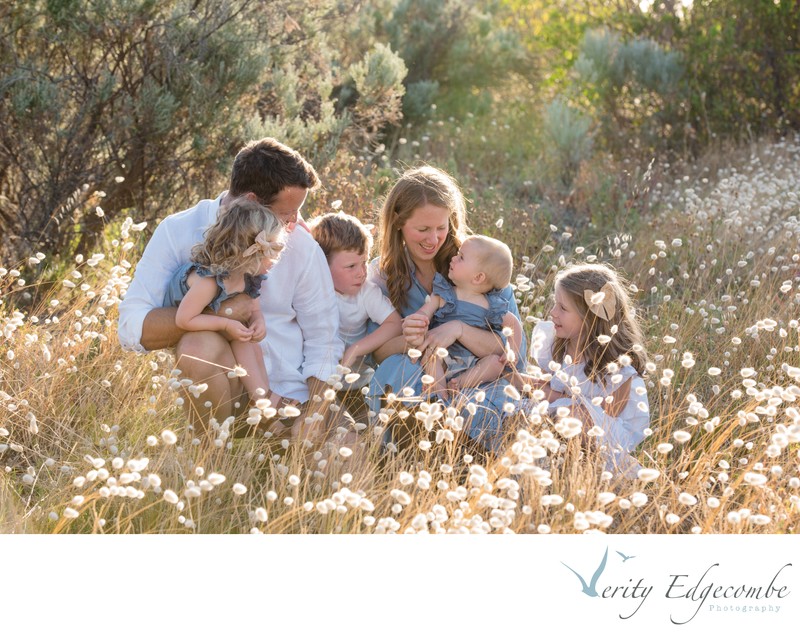 You can choose the venue for your family's photo shoot, or I will choose somewhere that suits your family spirit. It might be in the Kuitpo Forest. Maybe you are a real beachy family. The Adelaide Hills has a plethora of open fields with stately gums and wildflowers. Do you own a farm? - I'll travel to your family property if you want photos that encapsulate your natural surroundings.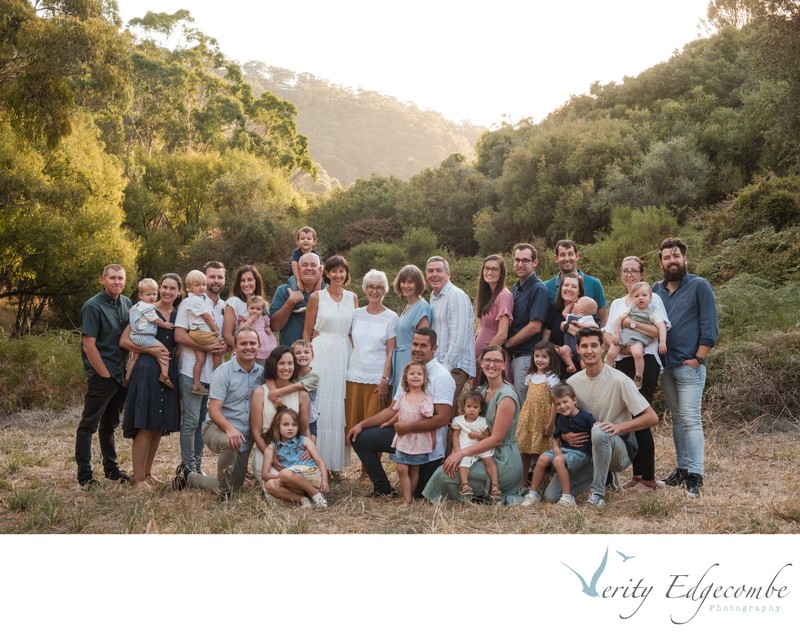 Family photo sessions begin at $549, which includes a private online gallery. Your photos will be full-resolution images; you can download and print them as you wish.
Maternity shoots are $399 for a 1/2-hour shoot.
For more information about having your family photographed by Verity, click here.
To contact Verity to book your family photo session, click here.
The photos are just magical!! Thank you for being so wonderful to work with and getting so many beautiful happy shots. It wasn't an easy task with the 3 littlies but you managed to get amazing photos! Thank you!
Aarti
Love, love, love, love the photos. Love the colouring. Love everything. We love the variety of the styles and can't wait to print up the black and white close-ups. There are so many to choose from and we love each one for different reasons. Thanks for capturing our family and I look forward to sharing them with family and friends. I know you would get rave reviews, but here's another one. You're so efficient too. Absolutely wrapped.
Abi and Zak
Verity was a fabulous choice for our extended family photos. She was extremely accommodating and a pleasure to work with. We had lots of fun and have some absolutely beautiful pictures captured.
Jo and Anderson and family
Adelaide Wedding, Family and Product Photographer based in the Adelaide Hills - 0409 995 035 - verity@verityedgecombephotography.com.au - Copyright 2023