Verity Edgecombe Photography
Weddings at Inglewood Inn
Weddings at Inglewood Inn
Inglewood Inn is a great wedding venue for those who want a rustic country vibe for their wedding day with stunning views over the Adelaide Hills.
Wedding ceremonies are held on the lawns of Inglewood Inn under the shade of large elm trees and surrounded by beautiful natural flora.
Inglewood Inn is in the country town of Inglewood in the Adelaide Hills. The town was founded in 1857, so the Inn has lots of history and character. The Inn has been fully renovated, but the old charm of the place has been retained.
Wedding photography at Inglewood Inn
There are so many places for photos! When the creek is dry you are able to have photos under South Australia's oldest bridge, The Gallop Bridge. But even when the creek is flowing there are many spots for beautiful photographs.
Behind The Gallop Bridge there is a fence with the stunning Adelaide Hills behind, stone walls and elms which are truly magical. If you would like the real Australian country feel there are fields of gums laced with paths.
The cottage to the west of Inglewood Inn is surrounded by large Australian gums. It isn't owned by the Inn, but permission has been given for couples to have photos taken there. It is a fabulous spot for you to have a few minutes to yourselves as newlyweds as well as have photos taken.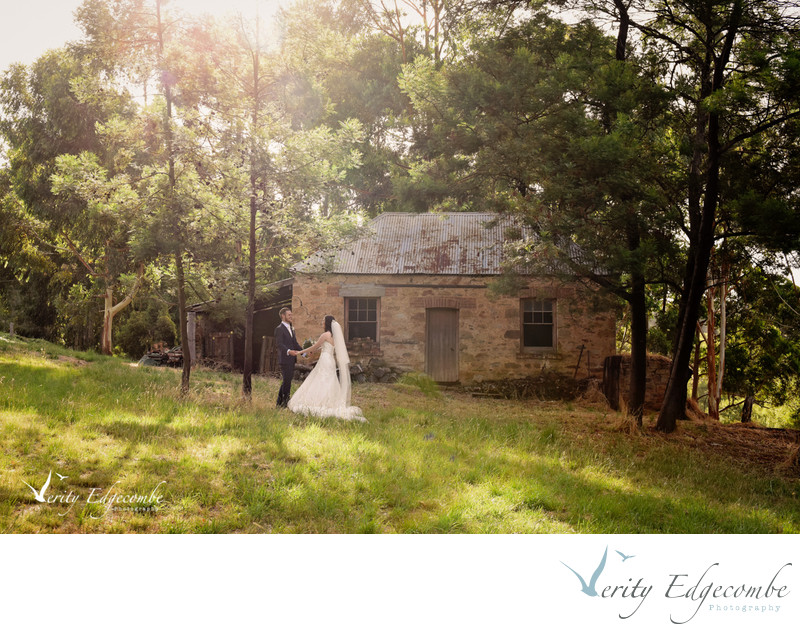 The cottage down the road from the wedding venue available to all couples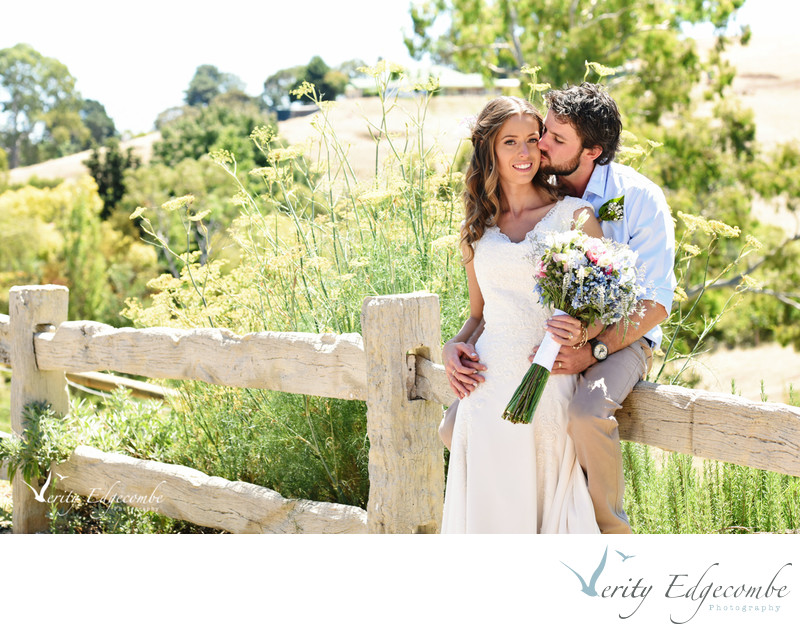 Fence near the reception area
Wedding receptions at Inglewood Inn
Wedding receptions at Inglewood Inn can be held outdoors or in the Function Room of the Inn. Guests can move to the paved area outside whenever they wish. The Function Room has a wall of windows overlooking the gardens and Adelaide Hills which makes for a lovely backdrop. You can choose to have your guests seated at tables or a more cocktail-style reception with chairs and lounges around the room.
The food supplied is generous and delicious and drinks are served at the bar at the end of the Function Room or on the lawns if you choose an outdoor reception.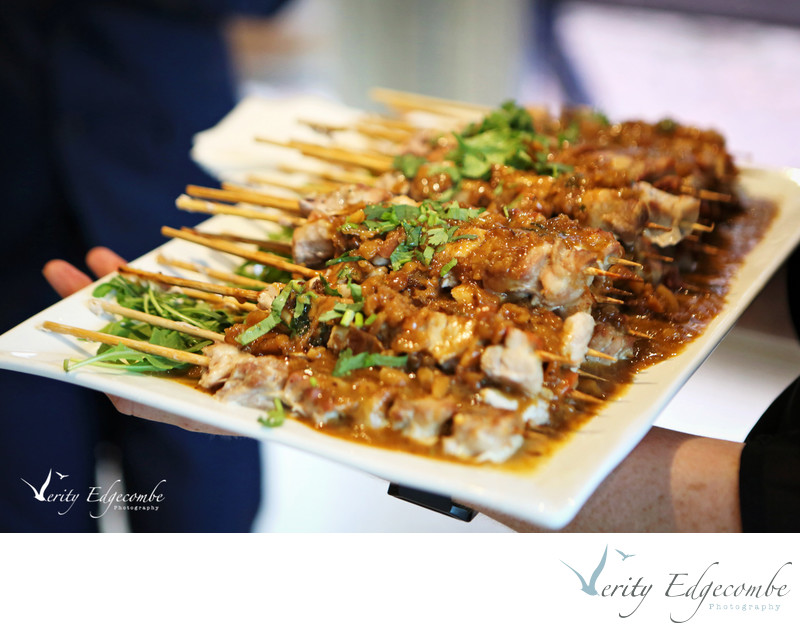 The famous chicken kebabs at Inglewood Inn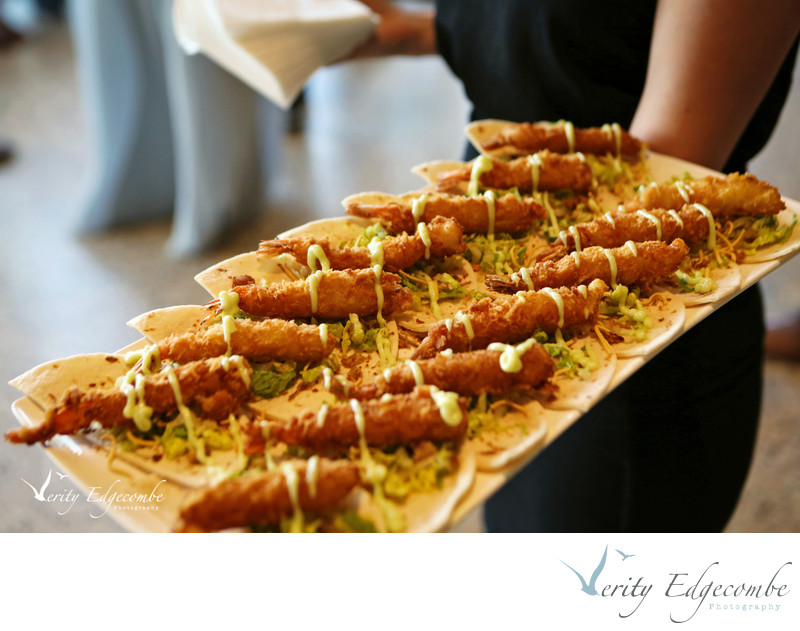 always food in abundance for all your guests!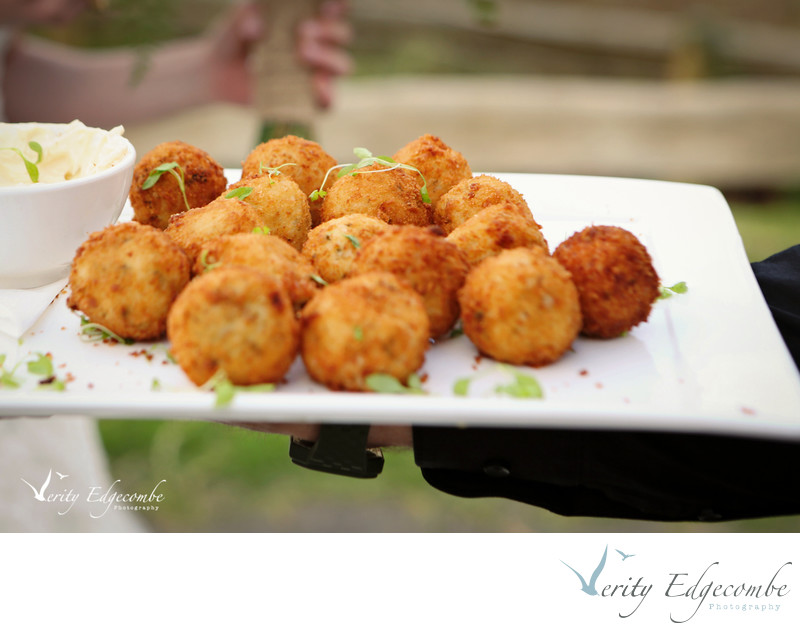 Arancini balls to die for!
Location: Inglewood Inn, 1931 North East Road, Inglewood, South Australia
Photography: Verity Edgecombe Photography