Fleurieu Wedding Photographers
Fleurieu Wedding Photographers
Fleurieu wedding photographers often capture moments in beautiful stately country homes like this Mount Compass residence.
I love this photo of the bride and her bridesmaids and flower girl in the lounge room of an old Fleurieu country cottage. It captures the elegance of the house, beauty of the girls and is topped off with the gorgeous light streaming through the velvet curtained floor to ceiling windows. As a wedding photographer, I find the light, place the people in the light and then let them do their own thing. I love it when a bridal party can forget there are cameras and videographers in the room and can relax and enjoy the moment.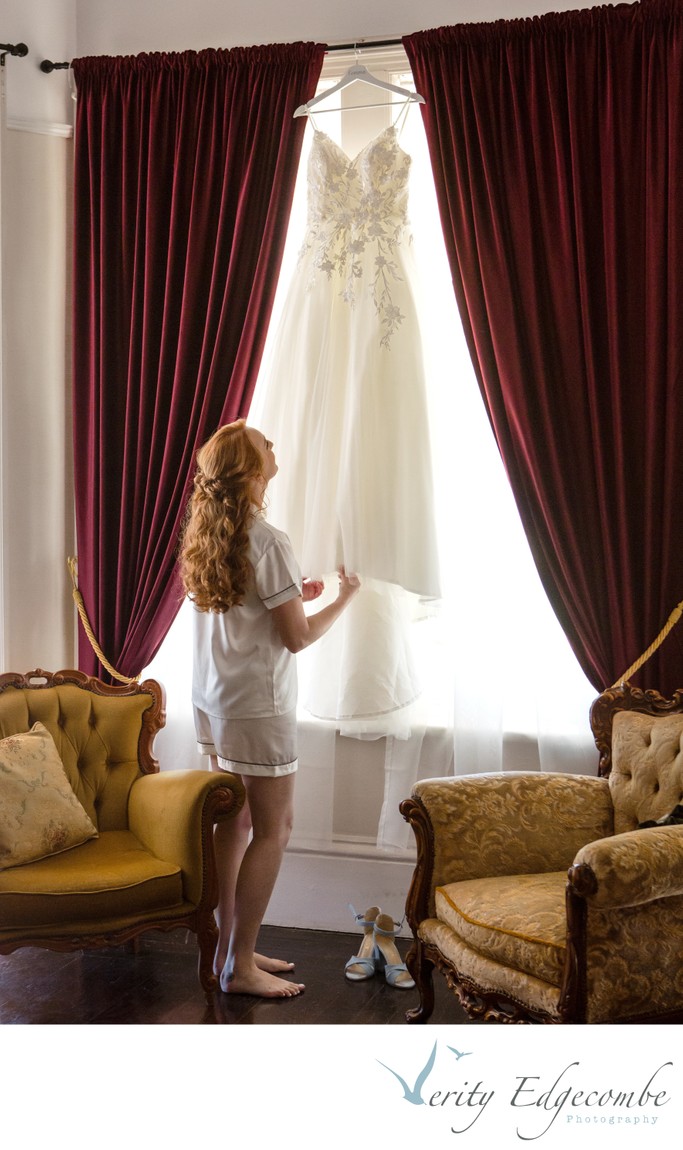 Bride Gemma admiring her bridal gown before she gets ready for her wedding day

Click here to see more photos from this Fleurieu wedding day.
Location: 54 Beare Ln, Mount Compass.